MentalUP discount codes produced through limited-time offers and usually announced through working partners. To redeem your discount, simply follow the steps outlined in the screenshots below.
ON MOBILE DEVICES: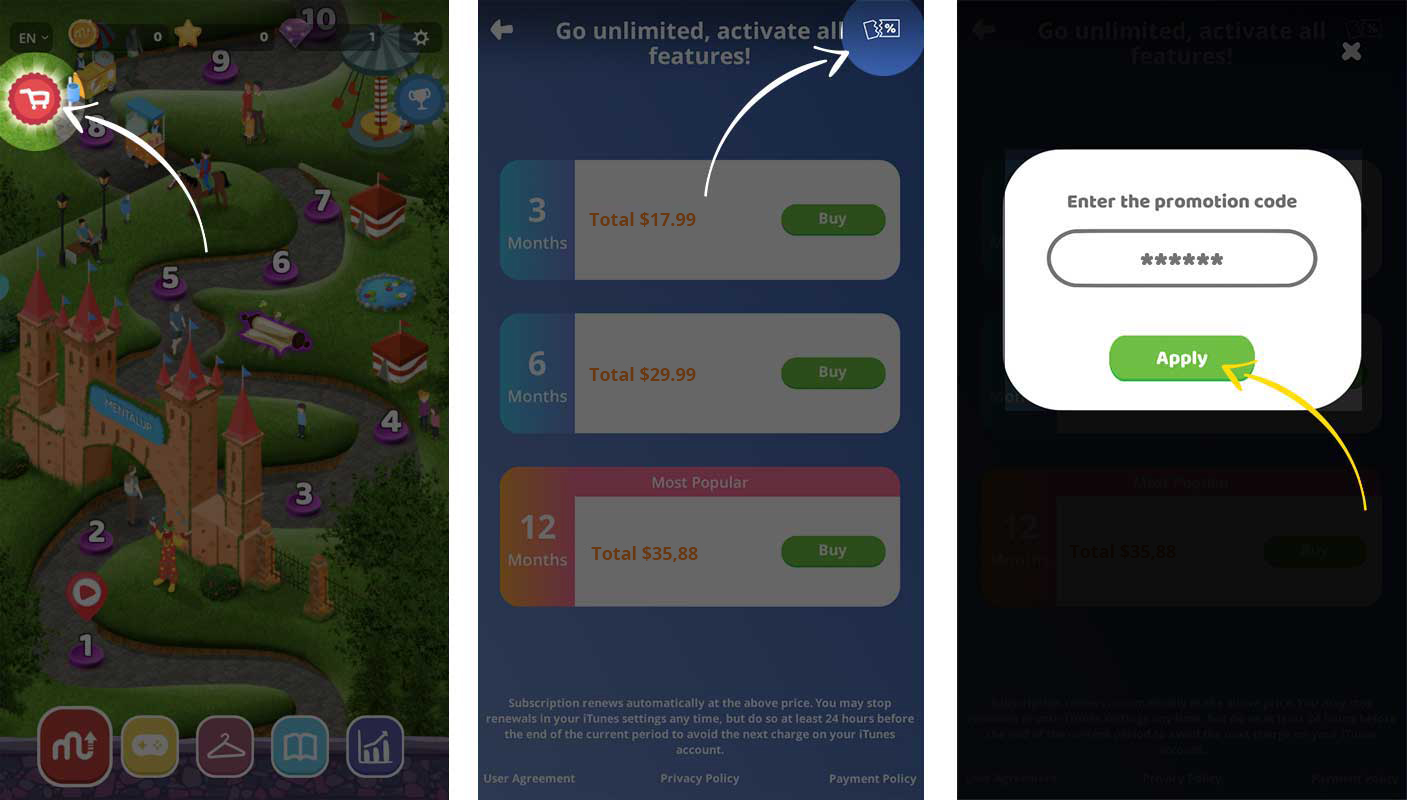 ON COMPUTERS:

After downloading the MentalUP app and logging in, you will see the main screen. When you click on the buttons indicated by arrows, you'll reach the screen with the packages first and then the screen where you can enter the discount code.
You can use your MentalUP subscription with your username and password on all platforms at the same time. This means you can make your purchases on your computer or mobile device.