What Is the MentalUP Family Plan? How Does It Work?
MentalUP offers a Family Plan which lets you and two kids train, track and grow together! Thanks to this feature, you can benefit from MentalUP premium as the whole family. MentalUP Family Plan can be used only by premium users.
How Do I Activate Family Plan Feature?
Elementary! While you sign in to MentalUP, you'll see a welcoming screen that asks you, "Who is using MentalUP?". Click the "Add" button to create a new profile. That's all!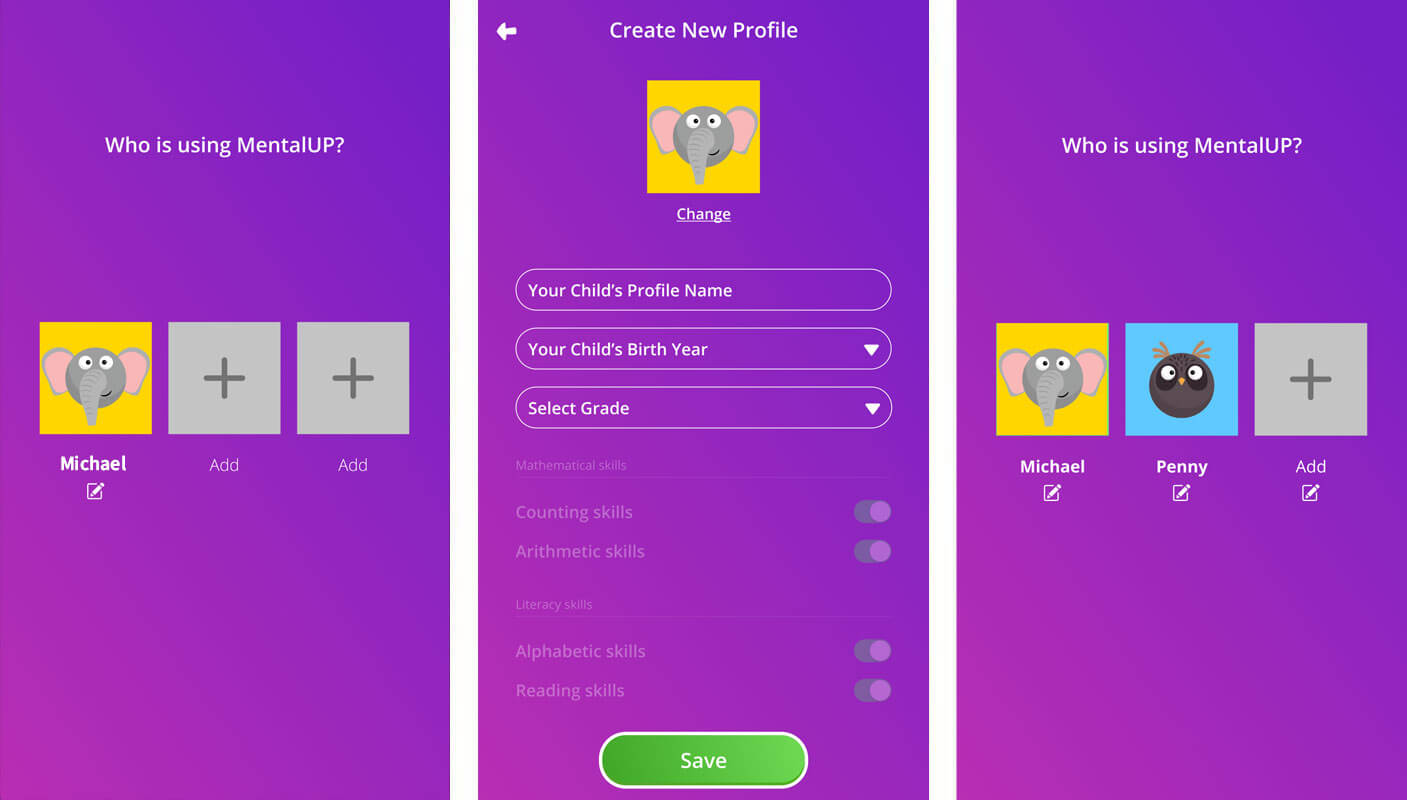 How Do I Switch to Between User Profiles?
There are two easy ways to switch between user profiles in MentalUP:
Select the profile you want to log in to when you the open MentalUP app.
If you don't want to restart the app, go to the Settings menu and select the profile you wish to use.
MentalUP Family Plan makes it easy to sync your data across multiple devices & works on all platform. You can use it at the same time and have fun as a whole family!