Which student wouldn't want to take a break from lessons and enjoy the best unblocked games for school? We imagine all kids raise their hands right now!
Playing games is fun but also has an important impact on kids' development. But, does every game have the same benefits for sharpening kids' cognitive skills? Of course not! We've compiled an excellent list of unblocked games to play at school to make it easy to choose useful ones.
Popular Unblocked School Games
Do you know that your kid can reach 150+ funny and beneficial games on MentalUP? 🥳
The award-winning app, MentalUP, is designed by academicians, pedagogues, and game developers. All the games are so entertaining and improve kids' cognitive skills like memory, logic, language, and verbal & visual attention! 🤩
These games are suitable for play at school with thousands of difficulty levels. To boost your children's academic success while having so much fun, MentalUP is the best option! 🏆
Best Unblocked Games at School
Online Unblocked Games for School
What makes MentalUP so special that teachers, parents, and kids love it that much? 🙌
MentalUP is completely ad-free and child-safe. There is no need for parental control because all the games are kid-friendly! 👨‍👩‍👧
Kids enjoy playing MentalUP's hundreds of games anytime or anywhere they want. That's why thousands of teachers and schools offer MentalUP to students. 🧑‍🎓
Discover unique features like detailed performance tools and much more! 📊
| | |
| --- | --- |
| ✅ Unblocked Games: | More Than 150+ |
| ✅ Registration: | No-Sign Up |
| ✅ Device Support: | All Devices |
| ✅ Ads: | No-Ads |
Unblocked Game Websites for School
1. Google Games
Google Games is a Chrome extension full of games useful as brain breaks for kids. Because it's not a website, schools can't block it.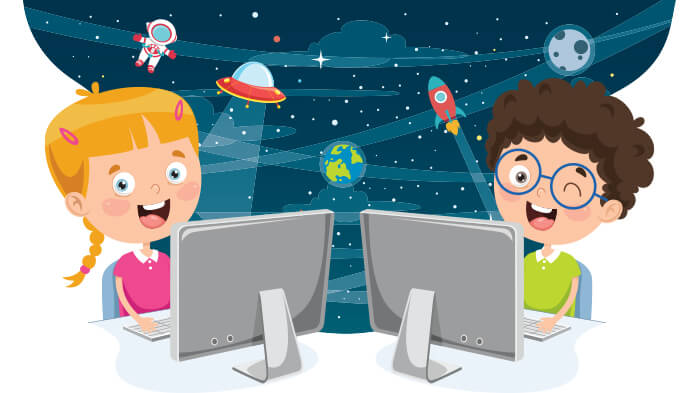 In this extension, kids can find so many games, but still, an adult's control can be suggested in any case. Most kids enjoy racing, drawing, strategic thinking, etc. games on the platform.
2. Bored Button
Bored Button is a website that offers random facilities to the players. It's a unique website because many interesting pages can open when a player clicks the button.
For example, the website can feature interesting facts like which song was the most popular in the player's birth year or a simple, fun game that every age group can enjoy.
3. MentalUP
MentalUP offers the best unblocked games for school! Kids can improve their cognitive skills and academic performances by playing brain games, memory games, and attention games like spot the difference of MentalUP.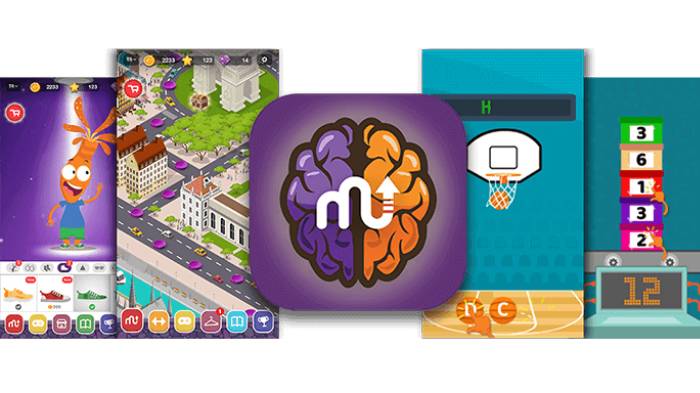 150+ different games and thousands of difficulty levels offer the best game experience for kids! These games are not just for fun; kids can take advantage to boost their abilities like memory, attention, logic, language, and more.
You can determine your kids' strengths and the sides that can be improved with MentalUP! 💯
All you need to do is download MentalUP, select your kids' age group, and then let the smart algorithm do its job. The best games for cognitive development will be ready according to your kids' performance in a daily plan! 🚀✨
The goal is constant development, so your children can enjoy and develop their skills day by day. 🤓
Don't forget to track their performance and compare with peers for detailed analysis! 📈
4. Pac-Man
Pac-Man can be the all-time favorite game for 7 to 70! The popular Pac-Man game offers so much fun without any harmful content.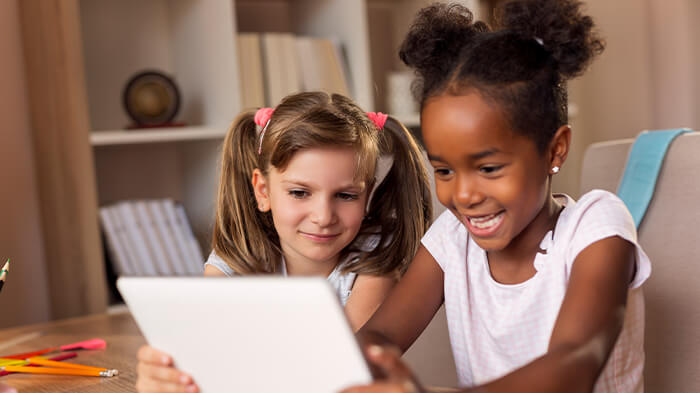 There is no need to click on some websites that may have damaging content like inappropriate ads. The best way to play Pac-Man is Google Doodles!
As so many people already know, Google is famous for its pretty funny doodles. If you search "Google Doodle Pacman" term, you can reach Pac-Man the game without any risk!
5. Champion's Island
Here is another one of the good unblocked games for school, Champion's Island! It is almost impossible to believe this game is just another Google Doodle.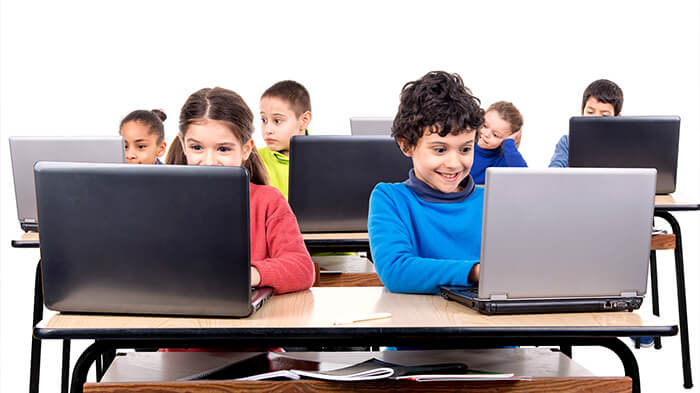 Champion's Island makes you watch the trailer, which looks like a great anime. Then players need to select a team on this mysterious island. Players can use the map to discover all the challenges around the island and enjoy amusing games!
Why Are Some Games Blocked by School?
According to the researchers, playing games increases the IQ score of kids. Therefore, there must be logical reasons to block some games at school, and indeed there are!
Schools consider games beneficial or harmful according to their impact on kids. Not every game is suitable for playing at school games if they can badly affect kids' mental or social skills.
Here are the most common reasons to ban games on school computers:
1. Games That Include Violence or Horror Materials
Some games are designed to be full of horror and violent themes. There can be some scary monsters, guns, or similar harmful content for kids. The education system doesn't let children play these games if they can be affected negatively.
2. Games With Vulgar Language
It's common to come across games that use vulgar language if these are not unblocked games for school. The reason for this can be related to characters or the game's story. Either way, schools cannot let kids experience this and block the games with vulgar language.
3. Games That Feature Negative Behaviors
In some games, kids play with some characters who are drug dealers, thieves, or even worse. As a known fact, these games can affect children in a wrong way and can cause so many troubles in their psychology. It's reasonable to block these games on school computers.
4. Games That Offer Chatting With Strangers
As adults, we know that using the internet can be very dangerous, but kids cannot be completely aware of this even if they are warned about the potential harms.
Kids can be excited to make new friends or trust other people who play the same games if there is a module that offers to chat with strangers. That can cause so many problems in many aspects; that's why schools can't let these games play. For more information, you can check Cybersecurity for Kids.
5. Games That Allow Sharing Photos or Personal Information
As a common side of unblocked games for school, none of these games allow sharing photos of players as well as their personal information.
Kids can try to complete the missions of the game, or there can be other reasons to motivate them to take photos or videos and share them with the game or app. At the same time, some apps can collect their personal information too for different purposes. It can cause several problems, so schools block these kinds of games and apps.
MentalUP is the best app to reach hundreds of unblocked games at school! 😇
Discover your kids' strengths and improve them every day with the most entertaining and beneficial games of MentalUP. 💯
It's ad-free and child-safe. The favorite learning games app of millions of families and teachers! 🥳✨