1. Upside Down House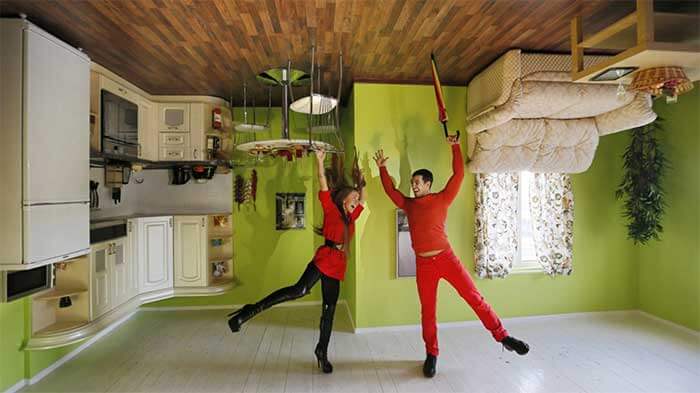 On the previous day, after everyone goes to bed, turn as many things upside down as you can at home: frames, objects, clocks, toys, chairs. Wake-up some minutes before everyone and enjoy the reaction of your family.
2. A Tasty Toothpaste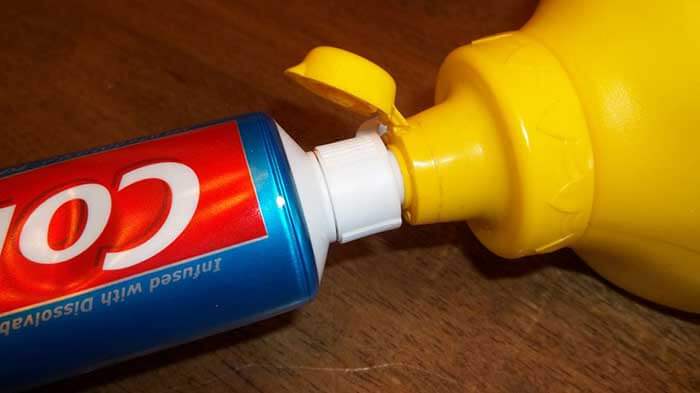 Your little one just wakes up and suspects nothing. It's time to be a cruel (!) parent and change the taste of her/his whole day! Put some mayonnaise into a toothpaste tube, play cool when your kid is around and watch the grimace on their face.
3. Waking Up in a New Bed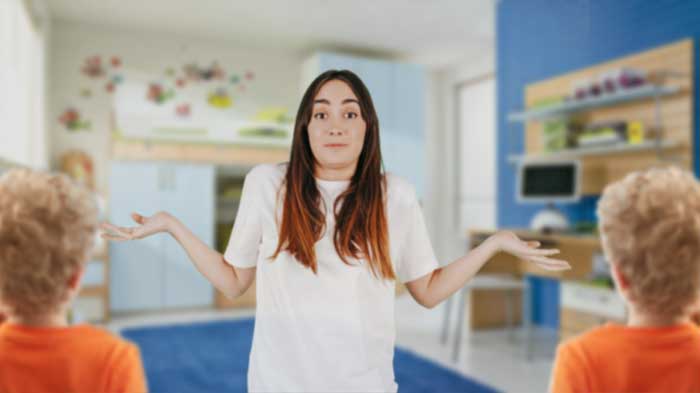 When your kids are sleeping switch them into each other's bed. They will be quite surprised waking up in their sibling's room.
4. Non-Sudsing Soap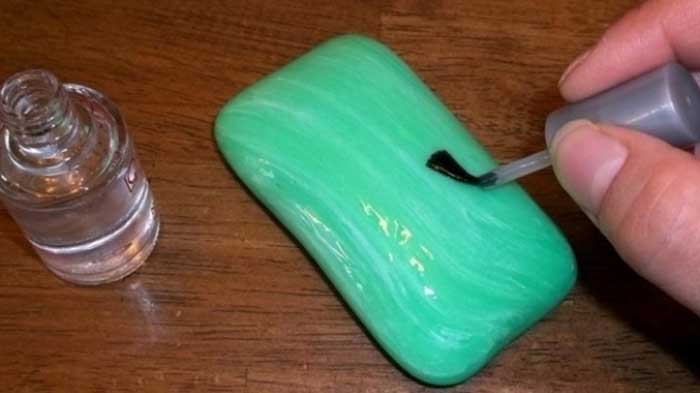 Paint a soap bar with colorless nail polish, let it dry and leave it in the shower or next to the sink. You can be sure that after that, every time they grab the soap they will be wondering if it is going to lather or not for a while.
5. Shrink Shoes Overnight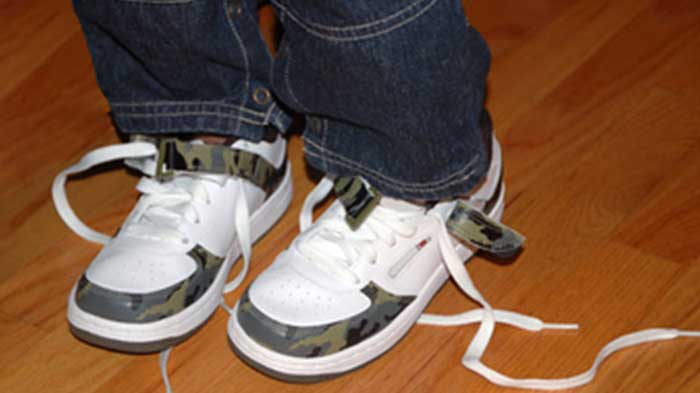 Stuff a small amount of toilet paper into the toe of your kid's shoes. Be ready to retain your laugh while watching them struggle.
6. Frozen Morning Cereal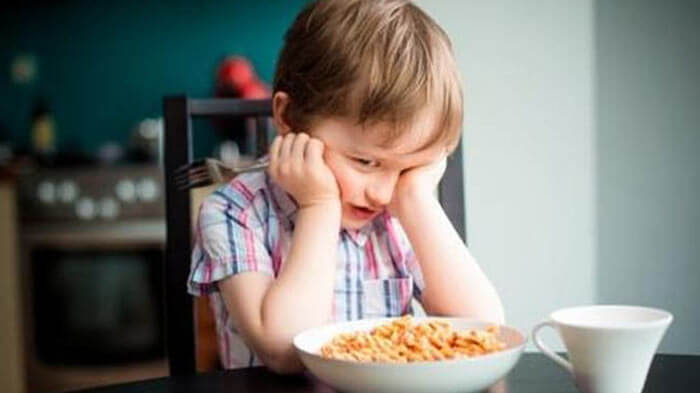 Prepare your kid's favorite cereal with milk and put it in the freezer overnight. Then in the morning watch your kid clanking his/her spoon against the frozen milk.
7. Non-Responsive Television Remote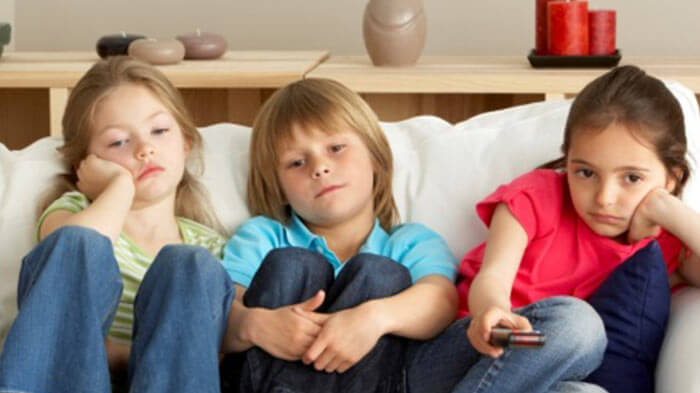 Place small pieces of transparent tape over the sensors on the TV remote. But first of all, choose the TV shows you want to watch, discreetly put the tape over the sensor and give the remote to your kid. This is a win-win situation: enjoy your show while pranking your kid!
8. Clogged Shampoo Bottle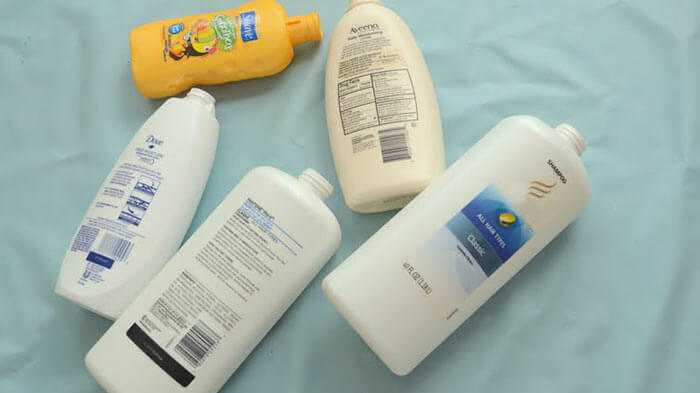 Unscrew the cap of your kid's shampoo bottle, cover the top with plastic wrap, then screw the cap back and cut off the excess of wrap. Let your kid squeeze the bottle for some time before helping :)
9. Blue Breakfast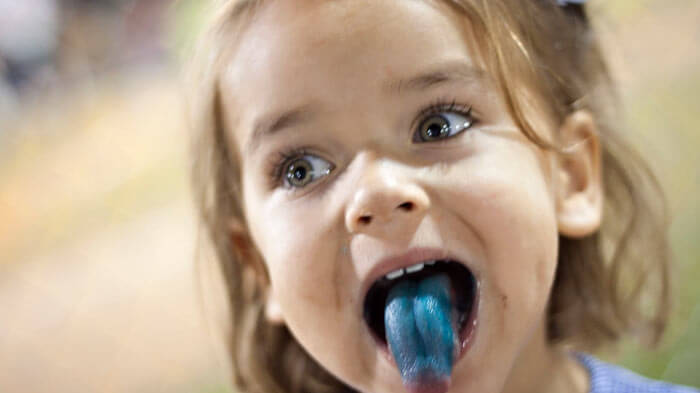 Buy some food dye, squeeze a few drops into your kid's bowl, then cover it with cereal. When they pour the milk, it will change color as it rises to the top. Let see if your kid is brave enough to drink blue milk.
10. Waking Up to Clown Face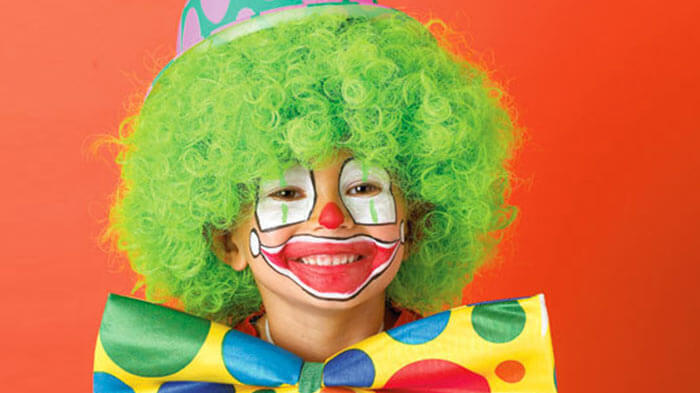 Paint your kids' faces while they are sleeping. And then discreetly observe their reaction when seeing themselves in the mirror. Laughter guaranteed!