Signs of Low Concentration
Getting distracted often because of external factors
Feeling nervous and stressed when sitting still
Being overwhelmed easily and losing interest
Daydreaming when it is time for daily chores, work, or study
Having difficulties remembering and learn
Lots of reasons can cause you to have low concentration. When you see the signs of it, you should take precautions. Thanks to games that improve concentration and focus, both you and your kids can start to be more concentrated. 👏
MentalUP is here for you with its hundreds of brain games to improve concentration. You can also look at its attention games for more free attention and concentration games. Don't waste any time, and get rid of your focus problems! 🌈
Top 5 Exercises & Games to Improve Focus and Concentration
Concentration games like brain words games, memory matching games, board games, puzzles, and card games help improve attention span, focus, and concentration skills.
We've compiled a list of the top five exercises and games to improve focus and concentration. Let's discover them together.
1. Chess
Games for focus and concentration, such as chess, are one of the best ways to improve yourself. This game is also very beneficial for logic, memory, and math skills.
You can easily develop your critical-thinking and problem-solving skills if you play chess regularly. Also, chess is a suitable game you can play with your children. When you want to spend quality time with your kids or friends, you can prefer chess.
It is known that chess trains your brain's both sides. So, you can use it as a right and left brain development method. Don't forget that chess will be a helpful boosting game for your children during their development process. Buy a chess set and start to play.
2. MentalUP Concentration Games Online
Brain games for concentration are among the most popular exercises to improve your focus. Because there are lots of options you can try, you can have fun and develop at the same time.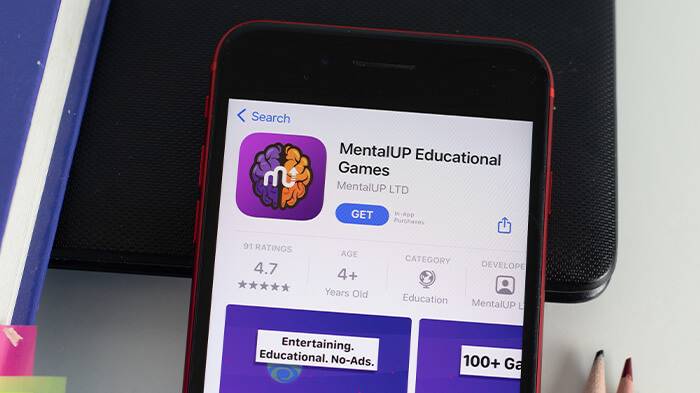 But when you choose brain concentration games, you need to be careful and prefer the most suitable alternatives. It is important to play effective focus and concentration games that are appropriate for your age group.
Moreover, when you provide online concentration games for your kids, you should be sure that it is a safe source. Multi-awarded app MentalUP might be the perfect companion with its no-ads policy in this process.
MentalUP educational games app is a participant of the University College London Institute of Education EDUCATE Program. It is suitable for people of all ages. 🏆
It has more than 150+ concentration games online, including concentration hand games, concentration board games, and other concentration game topics.🎈
Join the MentalUP family, which includes 10+ million users, to improve concentration, attention, and focus skills. It is time to improve with entertaining gamified exercises. 👪
3. Sudoku
Sudoku is one of the other favorite games to improve concentration. Because it develops logic, focus, and math skills at the same time, you can use it to train your brain.
Sudoku is suitable for kids, adults, and seniors. The most effective apps to improve math skills for adults and seniors suggest Sudoku as one of the greatest concentration games. When you are solving Sudoku, you have to concentrate on placing numbers in the right order, and it empowers your logical-mathematical intelligence.
If your children have difficulties when focusing for a long period of time and they need a supportive source, you can suggest Sudoku. You can try to solve them together at first for them to get used to easily. It will also increase their success in their school classes.
4. Puzzles
If you need a more fun way to improve your concentration skills, puzzles might be the best exercise for you. It is also a family-friendly activity, so you can solve puzzles with your kids.
Solving puzzles enhance short-term memory, boost logic, train the brain and improve concentration. The more you solve them, the more you develop and enjoy them. Don't worry about how much time it takes to finish it.
However, sometimes it can be hard for you to solve puzzles together with your children because you don't have enough time, or kids can be bored easily. In these kinds of situations, online puzzles come to rescue you.
5. Brain Yoga
Our last exercise on our list is an interesting one: Brain Yoga. This activity can be defined as a challenging brain concentration game that is also among the most effective stretching exercises for kids. You can play it anywhere you are with your kids. Don't forget that creative activities for kids like this one improve their skills faster.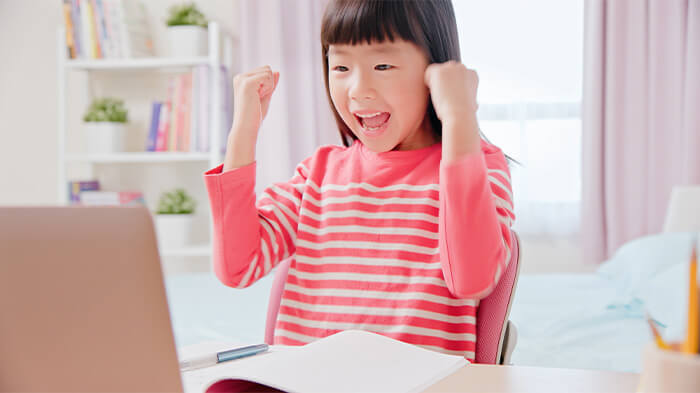 To play this game, you need to make a fist with your left hand. Then you should extend your pinky finger. After you complete it, you need to make a wist with your right hand and try to extend your thumb.
When you are playing brain yoga, you should alternate your hands by extending the pinky finger of your right fist and the thumb of your left fist. It continues like that. This game needs strong coordination, so doing coordination exercises is highly recommended before playing it.
Almost all the children like to play these kinds of games. You can try to play brain yoga instead of rock-paper-scissors. This way, you can develop your concentration significantly and help your kids to improve their focus.