Educational games are one of the most effective ways for children to improve their logic, memory, math, attention, or vocabulary skills by having fun at the same time. Keep in mind that they need to use their imagination by playing. 🌈 ✨
When you need different alternatives for your kids, the certified educational app MentalUP is here for you. With its 150+ brain-boosting games and 240+ fitness exercises, it provides your kids to have a safe environment to develop. 🎯 🏆
THE IMPORTANCE OF EDUCATIONAL GAMES
Educational games and intelligence games have a vital effect on all areas of a child's development. Research has proven that healthy growth and cognitive development is accelerated through play. According to Brainy Child, each learning game or toy has a different effect on a kid's development. In addition, with these games, children can choose more appropriate professions for their future development. For example, future jobs, which is one of the most curious subjects.
UNICEF is also against play as merely a downtime activity or leisure activity. In their Games and Technology report, they define playtime as an important learning experience.
The report also clarifies that apart from being a form of relaxation, play can also be seen as a means of working off aggression, learning basic skills of survival, and learning social behaviour, especially competitive and cooperative games.
MOST PREFERRED LEARNING TOYS
Global Educational Toys Market 2017-2021, divides the toys market into three major categories: academic, cognitive thinking, and motor skills. However, it is possible to create a subcategory when talking about education and brain activities.
Here, it would be beneficial to have a look at our blogpost on Garner's Multiple Intelligence Theory to update your knowledge about the types of brain function and intelligence so that you can have a deeper understanding and capability to select the best educational toys for your kids.
Now let's take a look at the most preferred learning toys.
1- WHAT IS TANGRAM? HOW DO YOU PLAY?
According to experts', Tangram was discovered in the Far East in the 18th century and then spread to western countries. Tangram is an intelligence toy consisting of seven geometric pieces including 5 triangles, 1 square, and 1 parallelogram.
These pieces can be made of stone, bone, plastic or wood. Players combine various pieces to form various shapes. All seven pieces must be used to make the target shape. The desired shape can be an alphabetical letter, an animal figure, a geometric shape, etc. Questions and answers are presented in a booklet.
In addition to the classic square 7-piece tangram, there is also a 4-piece T Tangram, 9-piece Heart Tangram, and 9-piece Egg Tangram.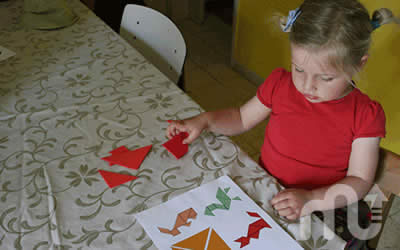 WHAT ARE THE BENEFITS OF TANGRAM?
Tangram improves the development of skills such as visual intelligence, future planning, and reasoning (problem-solving) in individuals. It has even been known to assist those with attention deficit in acquiring deeper focus.
WHAT IS THE AGE REQUIREMENT FOR PLAYING TANGRAM?
The optimal age range for playing tangram is 5-16, so kids can start playing Tangrams in apps for 6 year olds and older.
HOW MUCH IS TANGRAM?
The price of tangram varies between $1-10. These prices vary according to the type and quality of the raw material used in the toy. Wooden educational toys can be a bit more costly than plastic or cardboard intelligence games.
HOW TO MAKE TANGRAM AT HOME?
If you do not want to spend money, you can also make these shapes at home. Draw and paint the well-known tangram template with a ruler on cardboard. Then cut out your tangram and you are ready to play.
2- WHAT IS MANGALA? HOW DO YOU PLAY?
Mangala is a strategy toy believed to be found by shepherds in Central Asia. The game is played differently in each country and has 200 different styles and rules of play.
The game there are 12 cavities and a treasure pit for the player to put the stones they win into. Each player has 24 stones and 4 stones are distributed to each hole. The first player picks up 3 pieces from any of the pits on his/her side and leaves one of them in the hole. Then starting from the next hole on the right, he/she puts 1 stone for every 3 holes on the right. The player who has a stone left in the hole can move it to the right hole. The game ends when any player's side is finished. The player who finishes the pieces in his territory will have all the pieces of his opponent.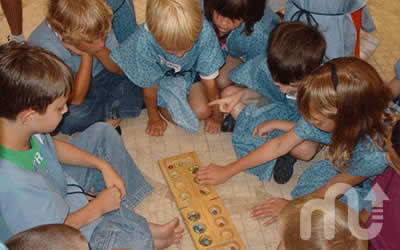 WHAT IS THE PLAYING AGE FOR MANGALA?
The best age to start playing Mangala is 6 years old. It is a strategy game suitable for all ages from the age of 6 onward. Mangala type intelligence toys are also used by adults.
HOW MUCH IS MANGALA?
Mangala's price varies between $2-10.00. Wood is often preferred among intelligence toys, making them generally more expensive.
HOW TO MAKE MANGALA AT HOME
If you want to make yourself a mangala intelligence toy, you can use an empty egg carton with 12 spaces and marbles or beans as the game pieces. For treasure boxes, 2 empty containers will do.
3- WHAT IS A RUBIK'S CUBE?
A Rubik's Cube can also be called an Intelligence Cube or Patience Cube. The standard 3×3×3 model known as the Rubik's Cube has a total area of 54 squares, with 9 squares on each face. Multilayer Rubik cubes such as 4×4×4, 5×5×5, 6×6×6, 7×7×7, 11×11×11 are also available.
It is said to have sold 300 million units by 2007 and is the world's best-selling intelligence toy. The Rubik's cube was built in 1974 by the Hungarian architect and sculptor, Erno Rubik. The first unofficial Rubik's Cube competition was held in the Netherlands in 2002. This was followed by the 2003 Rubik's Cube world championship.
A person who decodes the Rubik's Cube can make 8 moves per second. The average "fast cuber" can solve a Rubik's Cube in 20 seconds. The youngest Rubik's Cube solver is 3.5-year-old, Ruxin Liu. Most of the young cubers are under 5 years old,and 80 percent of them are girls. Portable intelligence toys such as the Rubik's Cube also attract adult users.
WHAT ARE THE BENEFITS OF THE RUBIK'S CUBE?
The Rubik's Cube enables individuals to develop rapid thinking, logic, reasoning, quickness of hand, and hand-eye-brain coordination.
WHAT IS THE PLAYING AGE FOR RUBIK'S CUBE?
The appropriate age for playing with a Rubik's Cube is 3 years old. However, it is suitable for all ages from 3 years up.
HOW MUCH IS THE RUBIK'S CUBE?
The price of the Rubik's Cube varies between $0.50-5,00, according to its size and the quality of the raw materials used in the toy.
4- WHAT IS MENTALUP?
MentalUP is an online application that includes versatile intelligence games developed by academicians with the support of doctors who are experts in the field of pedagogy. Although MentalUP is not technically a toy, it is a great alternative to make them enjoy their leisure time and learn how to use the technology in a healthy way. Also, it helps you to understand your child's potential with proper sources such as is my child gifted checklist and provide your kids with the most effective games according to their needs.
Since all children are born in the age of technology and it's not possible to keep them completely away from it, the app creates a work plan that is suitable for the daily usage periods recommended by experts in accordance with the age. With MentalUP Kindergarten Learning Games, which the suggested playtime is half an hour per day, the time that children want to spend with technological devices is evaluated in the most efficient way.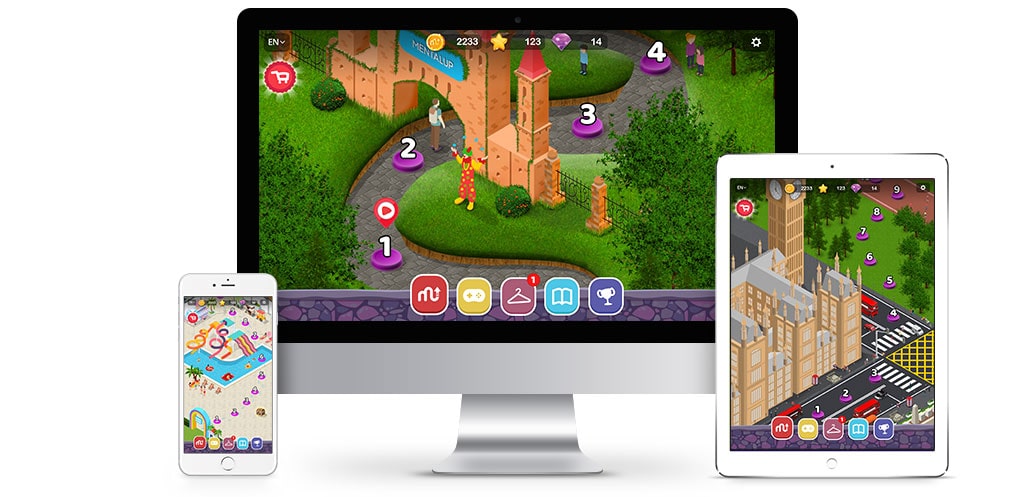 WHAT ARE THE BENEFITS OF MENTALUP?
MentalUP supports the development of attention, memory, and concentration. It includes educational games that support the development of visual, verbal, and math intelligence. It is a scientific and reliable application that has more than 10+ million users worldwide.
WHAT IS THE RECOMMENDED AGE FOR PLAYING MENTALUP?
MentalUP is perfect for children aged 4. It features dozens of kindergarten learning games and activities for kids and even adults! MentalUP automatically determines the games according to the age and capacity of the user.

MentalUP's intelligence-enhancing questions for all ages and levels are also quite enjoyable for adults. If you like to play puzzles and intelligence games, you may also be interested in MentalUP.
HOW MUCH IS MENTALUP?
Pricing varies according to the package you want to buy. Package options are available for all budgets. For more information, please sign up for free and check the prices from the Shopping page.
HOW TO APPLY MENTALUP AT HOME
MentalUP has optional text-to-speech features for child who doesn't know how to read/write. That means your child can play it even without any help from an adult. You can create a MentalUP account for your child and try it now for free!
MentalUP Educational Games: Try Now
5- WHAT ARE INTELLIGENCE BLOCKS? HOW DO YOU PLAY?
Intelligence Blocks are made of plastic using raw materials and paints suitable for the health of the individuals. The aim of the toy is to create different shapes by combining the pieces. With Intelligence Blocks, it's possible to make all the shapes you can imagine. The toy first emerged in the European market, and later in the American market. It is currently available in almost all countries.
The number of pieces included changes according to the envisaged shapes. These parts may vary both according to the shape and the age of the individual.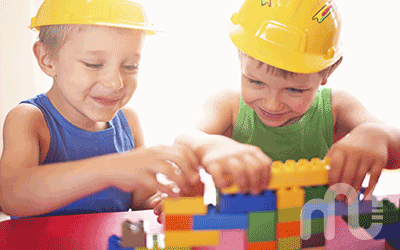 WHAT ARE THE BENEFITS OF INTELLIGENCE BLOCKS?
Intelligence Blocks develop thinking skills, imagination, and creativity in individuals. They support the development of intelligence in infants and children.
WHAT IS THE PLAYING AGE FOR INTELLIGENCE BLOCKS?
The starting age for playing with Intelligence Blocks is 3 years of age. Intelligence Blocks for infants are larger and less fragmentary. For children of developmental age, there are 50-100 medium sized pieces. The number of pieces for adult individuals may exceed the 1,000s.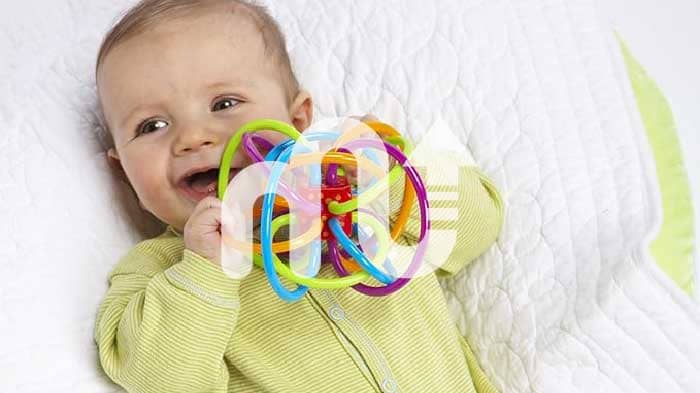 HOW MUCH ARE INTELLIGENCE BLOCKS?
The price of Intelligence Blocks varies between $2-35.00. The prices of the sets vary according to the size of the shapes to be made and the number of pieces.
6- WHAT IS SOROBAN? HOW DO YOU PLAY?
Soroban, the ancestor of the calculator, was first used in the Far East in the 14th and 15th centuries. Soroban's classical model is used for mental arithmetic studies.
The single beads on the upper part of Soroban represent the number 5 and the four beads on the lower part represent the number 1. The number of bars in Soroban can be 17, 23, and 27. The basic Soroban has 13 bars, which are always odd numbers.
WHAT ARE THE BENEFITS OF SOROBAN?
People who learn to use Soroban begin to learn mental arithmetic calculation method called Anzan. As a result of this education, they gain visualization and problem-solving skills. Soroban is also used in the treatment of Alzheimer's disease.
WHAT IS THE PLAYING AGE FOR SOROBAN?
Soroban studies start from the age of 3 years old. People of any age can learn Soroban so that they can be able to calculate very quickly without using a calculator.
HOW MUCH IS SOROBAN?
Soroban's price varies between $1.5-20.00. The cost of Soroban may vary depending on its size and quality. Experts suggest using a wooden Soroban that is larger in size.
You don't have to buy stuff always to have fun. There are some great games which you can play without any toys: 40 Super Fun Games to Play at Home 🏠🎒