Looking for math games for grade 4 to engage your children in their lessons? You don't need to think twice about it anymore. From online games to printable ones, educational activities, board games and even outdoor options can be found in this article! 🥳
Free Online Math Games for 4th Grade
Playing math games for grade 4 only 20 minutes a day can have a great impact on a child. MentalUP helps you track your child progress and compare her/his performance with their peers.
Engage your children with school subjects! Check out our platform for more educational games and activities to boost your children's skills in whatever they need.
Math Activities for 4th Grade
Games should be played without restrictions. You can do these math activities whether you are in the classroom, at home, or even in the schoolyard.
So buckle up and get ready because we can assure you that math is boring no more! With these activities, you can even be prepared for some exams like Math Kangaroo, as an addition to Math Kangaroo Past Papers!
Printable Math Games
Printable activities are essential when it comes to math practice games for 4th grade. These activities are for both individual practice and interactive playing. Let's check some of the best options.
1. Addition and Multiplication Puzzles
Equations can become intimidating for a 9-year-old. How about one of the best learning games for 9 year olds, a fun puzzle, to help them learn math more effectively? How about a fun puzzle to help them learn math more effectively?
To play this game, children need to fill in the blanks with the correct answers. In each section, the number below should represent the addition of the two numbers in the middle, and the upper one should represent their multiplication.
2. More, less or equal?
These printable worksheets are great ways to practice number values!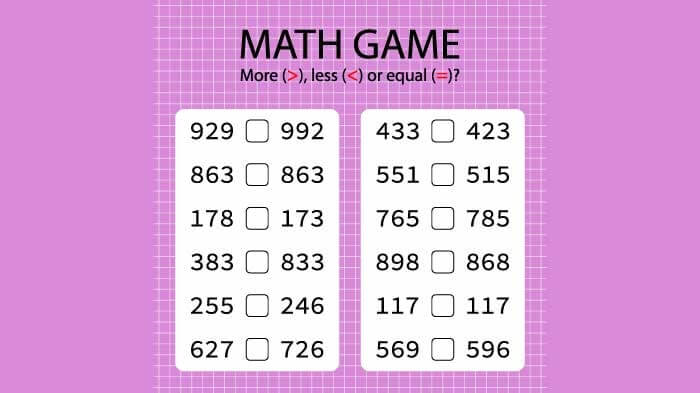 All your children have to do is fill in the blanks with the correct symbol representing if the first number is more, less, or equal to the next one.
3. Complete the sums
These worksheets are perfect to master complex math problems and improve your 4th graders' math skills!
Encourage your children to fill the boxes with the correct digits vertically and horizontally so that their addition gives the numbers on the sheet.
Want to discover more about educational games? We recommend one of the world's best education apps to boost your children's various cognitive skills: MentalUP!
Also, don't forget to check out our blog for more tips on educational games.
Math Games for Classroom
1. Factor Frenzy Headbands
Here is a teamwork game to practice factors!
What You Need
Stretchy headbands
Stack of number cards
How to Play
Put your students in groups of 3.
The first child puts the headband on and puts a number card on her/his headband. They can't see it, but their two teammates can.
Then, their teammates give them factors to equal the product. The student with the headband on has to solve the problem to pull the card out in a minute.
But beware, because they can't say the number that is on the player's head, so one times the number is not an option!
2. 24 Math Game
Card games are simple, but they do trigger some serious brain activity with basic math facts. Here's a fun example for fourth grade students.
What You Need
How to Play
The object of the game is to get a total of 24 by using basic mathematical operations.
Deal out four cards face-down to each player.
When all cards are dealt to each player, all players should turn their cards over face-up in front of them and try to arrange their cards in any order, then use three of the four math operations to reach the total of 24. Each player can also use one set of parentheses.
The first player that comes up with a total of 24 first is awarded a point. If nobody comes up with a solution, no points are given for that round.
The one who has the most points after a predetermined number of rounds, wins the game.
3. Plastic Eggs Match-Up
With this fun game to play in the classroom, on playdates, or even outside, fractions and decimals will match-up in your children's minds!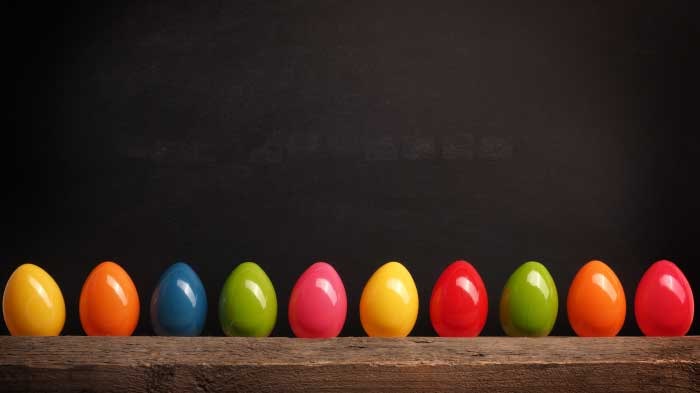 What You Need
How to Play
To play this simple but fun game, all you have to do is to write the fractions on one half with equivalent decimals on the other.
Then, ask your kids to match them up. The one who has the most eggs, wins!
Check our platform for 150+ educational games and activities to boost your 4th grader's math skills. Try MentalUP to start boosting your children's intelligence and school performance today! Also don't forget, it is one of the best math apps!
Math Board Game Ideas
We brought together the best math board game ideas for the 4th grade for you! These board games are the best activities to help children brush up on math skills and keep it fun.
1. Zeus on the Loose
This fun game is a lot more than a simple math practice for kids. Zeus on the Loose brings math and mythology together to help children improve their addition skills as they try to reach Mount Olympus.
To win this game, you need to get Mount Olympus (the discard pile) to reach 100 and steal Zeus. The gameplay moves quickly, so you can play about 5 rounds in 15 minutes.
2. Money Bags
This is a fun way to learn about combining coins!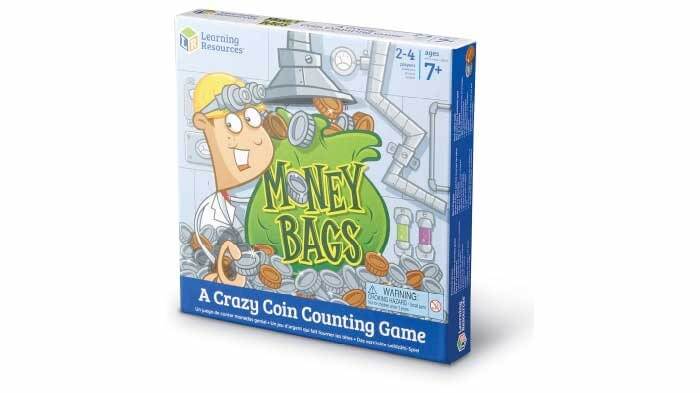 This colorful board game is about earning money while moving forward on the cartoon path. You can earn the money by landing on a square labeled with a practical chore or an entrepreneurial endeavor. But to do that, the spinner should determine which coins can be taken from the bank. The player who earned the most money at the end wins! If your kiddo doesn't enjoy playing with money counting apps, you should definitely give a chance to this game.
3. Ticket to Ride
To play this fast-paced, award-winning board game, children need to use key math skills and logic.
In this multiplayer board game, players compete to travel to as many cities as possible in North America. But they have only seven days for that. Players should collect cards showing which railway routes connect with others. The longer their routes are, the more points they earn, and the one with the longest route wins!
Are you looking for more games for 4th-grade students? Check out our 150+ scientific-based games designed by scientists and pedagogues to boost your children's mental fitness.
Try MentalUP and have a chance to experience one of the best educational apps in the world.