We're always on a hunt to discover new and fun ways of teaching children. And when it comes to math, number activities are one of the best ways to do so for preschoolers.
Discover many games and activities that will help children learn numbers, and gradually, come to love math.
Best Number Games
Number Counting Games
Number Matching Games
Number Activities for Preschoolers
Check out our list of creative, productive and fun number recognition games and activities!
Number Recognition Activities
Number recognition activities are very beneficial for preschoolers as they help them learn numbers in the most efficient and entertaining way possible. And we listed the best activities for your children to try! You can easily access them from our Pinterest Printable Teachers' Tools Board.
1. Dot-to-Dot Printables
When it comes to teaching preschoolers math, printable number activities are a perfect way to combine learning and fun! Therefore, we present to you the dot-to-dot game!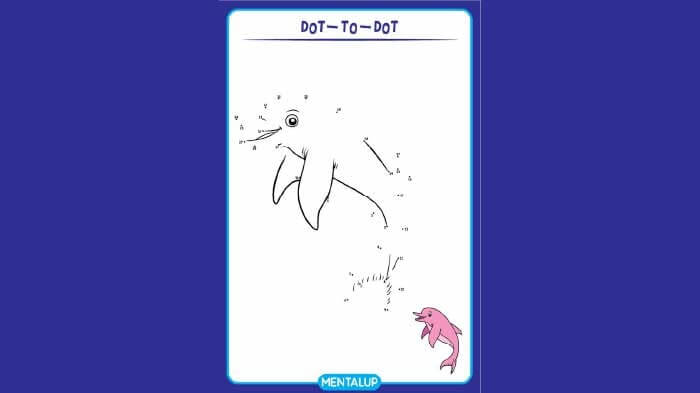 All they have to do is connect the dots and form the picture! With these printables, you can teach them the sequencing of numbers, which will help with number recognition.
2. Color by Number Printables
Another great example of number games for preschoolers is color by number printables.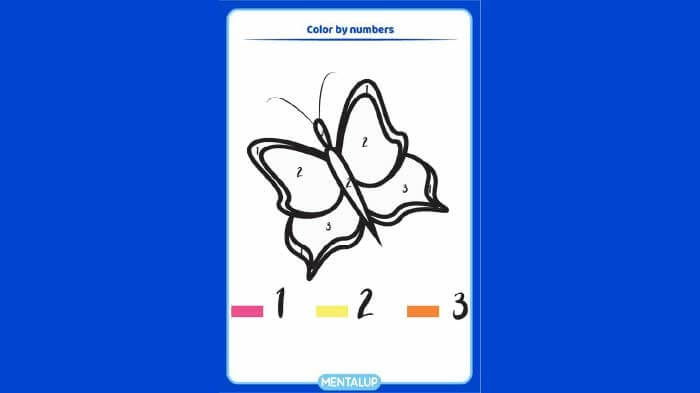 This activity helps kids immensely with number recognition. It is also suitable for all elementary school children (even those who experience math difficulties) regardless of their age, as different levels require different amounts of attention.
In MentalUP, you can find hundreds of different printable worksheets that will develop your kids' memory, attention, and thinking skills. Don't forget to check out our Pinterest Board for printables, parenting tips, brain teasers, and more!
MentalUP, one of the best preschool apps, provides you with lots of number matching and math games. Our brain-boosting educational games will empower and support your kids. Don't forget that MentalUP is one of the best apps for 4 year olds and all preschool kids.
Number Art Activities
Hands-on learning is very effective for children. Therefore, we prepared a list of art activities for learning numbers that your preschoolers will enjoy!
1. Ice Cream Math
Here is a very simple yet fun activity!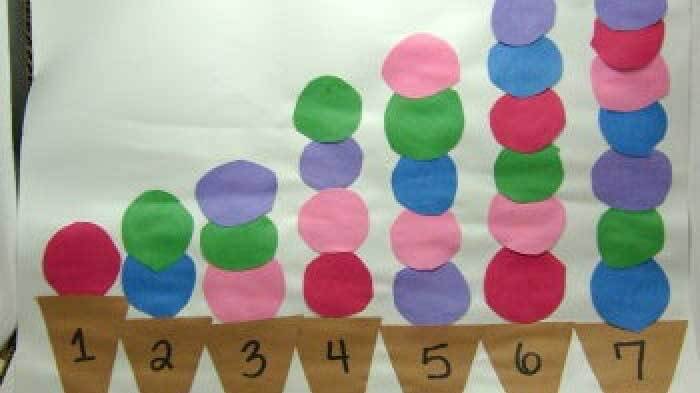 On a large construction paper, draw on 10 different ice cream cones. You can also prefer to cut out triangles from colored paper and glue them on.
Write down the numbers 1-10 on the cones. These numbers will be indicators of how much ice cream should be put on the cone. You can use the numbers in the right order, or, mix them up to increase difficulty.
Cut 55 small circles out of colorful paper (or get circle-shaped paper from a store). Ask your children to glue the right number of ice cream scoops onto each cone.
2. Number Puppets
Teaching 4 year olds numbers is way easier with number learning games. Here is an example of easy-to-do number activities for preschoolers that your children will definitely enjoy!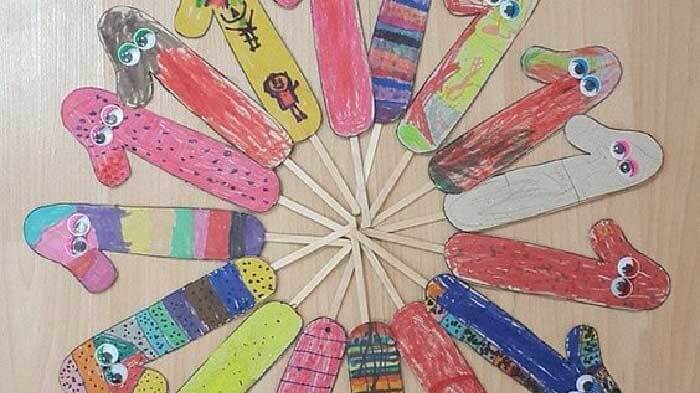 First, draw numbers 0-9 on a blank piece of paper. Ask your child to color them as they desire. After they finish coloring them, glue on some googly eyes to add some fun.
Finally, cut off the numbers and glue them on a hobby stick or popsicle stick.
For toddlers, use these sticks as puppets and create your own number games with stories and songs. It will help them to build visual memory of them.
3. Octopus the Math Professor
When it comes to 5 year olds, animals always have a role in games for learning numbers. In this activity, octopuses and their many arms are here to the rescue.
Draw a big octopus on construction paper. Make sure to make its arms big and long so your child can draw on it.
Number the arms 1-8. Ask your children to draw the number of circles each arm has.
MentalUP 150+ different educational games that children love to play! With a wide variety of numerical games, MentalUP enhances math skills, numerical intelligence, and so much more.
Christmas and Halloween Number Activities
Christmas is around the corner. That's why we thought that some festive-themed activities will motivate your little ones just a bit more 😃
1. Math Stockings
If you're looking for number activities for preschoolers, printable games are a savior. And stockings are one of the most festive items that remind us of Christmas and the new year. Here's a fun way to combine these two.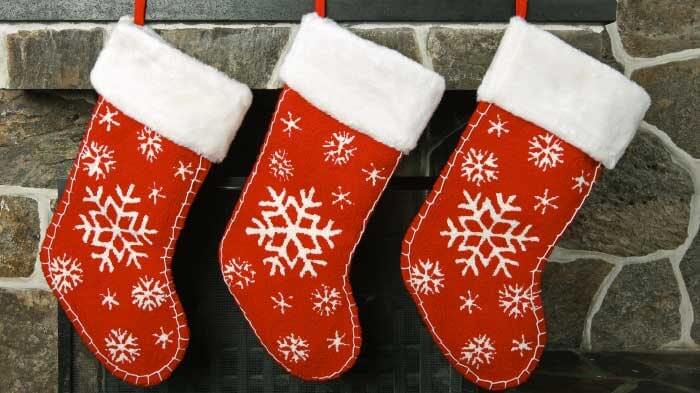 Download our free printable worksheets. You can laminate them to provide sustainability.
Then take small pieces of play dough and ask your child to decorate the stockings with the number of gumdrops identified on the worksheet.
The worksheets are numbered from 1-10 and incorporate both written numerals and number words, as well as the number word used in a sentence. This is one of the Christmas number activities that teach pronunciation of numbers, help build proper motor skills, and promote reasoning skills as one of the simple yet effective educational toys for preschoolers.
2. Candy Corn Field
Counting candy can be the most fun form of math for kids. That's why Halloween number activities are one of the best ways to teach math to preschoolers! It is also one of the good choices for kindergarten math games.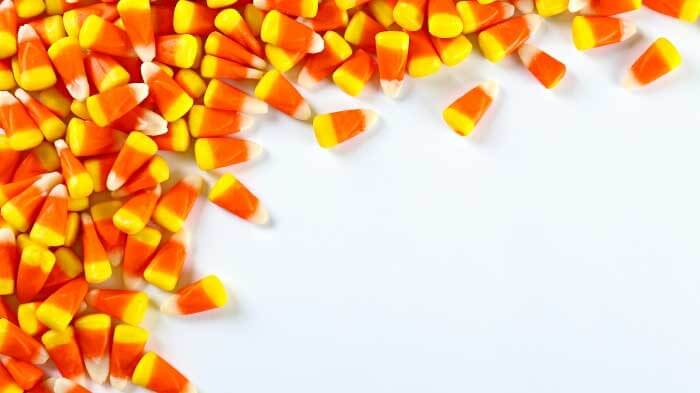 First, draw 3-4 simple corn templates on a big piece of construction paper. Then, write down a specific number from 1-20 (or as much as your child knows) on the husks of the corn.
Now, it's time to place the candy. For each corn, place the number of candy corn that you have written on the husk. For instance, if you've written "3" on the husk, you should place 3 candy corns on the ear of the corn.
After you have placed the correct amount of candy on each corn, deliberately add 1 or 2 more on one of the corns. Now, it's your child's turn to play.
Ask them to check your math. They should re-count the candy and spot the mistake. If they get to figure it out, eating the candy can be their prize.
Preschoolers love these types of number recognition activities that have incentives as they help them learn more willingly, therefore, more efficiently.
3. Christmas Tree Math
This is one of the best number counting games for preschoolers, after all, who doesn't love decorating a Christmas tree?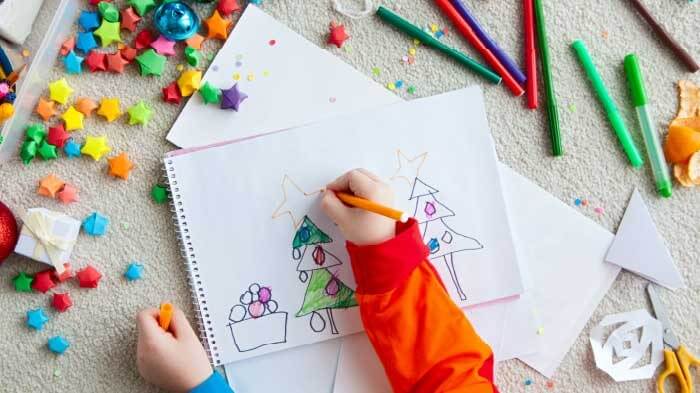 First, print out as many of our printable Christmas trees as you want. Then, write down numbers 1-10 on a small piece of paper, fold them and place them in a bowl.
Ask your child to draw a piece of paper from the bowl. Then, ask them what the number is. Encourage them to color the Christmas tree using the number of colors written on the paper. This is also a fun activity for nursery school and pre-K teachers to make room for in their classes.
Linguistic skills are important just as math skills for preschoolers. With the proper alphabet exercises, you can teach them letters, basic spelling, and even some vocabulary! Help your child practice and play with alphabet games for preschoolers.
MentalUP offers 150+ games that promote mental development of children. With these games children can:
Learn to count and pronounce numbers,
Enhance their problem-solving skills,
Boost their numerical intelligence,
and so much more. All it takes is 15 minutes of daily mental exercise. You can easily track your child's progress and compare the results with 10+ million other users on our platform.