As the twig is bent, so grows the tree, they say. Kindergarten learning games and activities are very beneficial for kids as they have a great impact on the development and growth of their mental skills.
In this article, you'll find preschool and kindergarten learning games, kindergarten math games, summer learning activities for kindergarten, educational games to play with kindergartners, the benefits of game-based learning for kindergarten, and much more. Without further due, let's jump right into it.
Kindergarten Learning Games
These free learning games for kindergarten improve kids' memory, attention and other core skills.
Let's have fun with kindergarten learning games! These online exercises and baby games will help you challenge your child and improve their cognitive skills.
These kindergarten learning activities are loved by millions of families and kids.Try now and improve your skills.
These free online learning games for kindergarten are chosen to maximize your progress and enjoyment.
Online learning games for kindergarten and learning games for 4 year olds can be considered as some of the best educational toys for 4-5 year olds! All of them are interesting, fun, and thought-provoking! In addition, these games are an excellent choice for those looking for kindergarten activities at home.
We've shared the best learning games, learning apps, and DIY learning games for kindergarten. Don't forget to check them all 😊
| | |
| --- | --- |
| ✅ Features: | 35+ Games & Activities |
| ✅ Improves: | Cognitive Skills |
| ✅ Suitable: | for Kindergarteners |
| ✅ Approach: | Fun & Educational |
Kindergarten Learning Activities
A study on applying game based learning has shown it to be more effective and prone to success compared to traditional learning. Why?
It stimulates students' learning more.
Enhances their learning motivation.
Makes them willing to spend time learning course content.
Therefore, fun learning activities for kindergarten children are one of the best teaching methods. Here are some suggestions that we definitely recommend you give a try with your children.
DIY Learning Activities
DIY learning games for kindergarten are both unique and fun! Take a look at these interesting games and make your pick.
1. Tangram Puzzles
Here comes the ancient but still famous and full of a fun game: Tangram! This old Chinese puzzle has kept its popularity for hundreds of years now.
Fact: Although it is still not sure who invented it, the history of tangrams is traced to a book in the nineteenth century and an old painting of two Chinese people playing tangram that dates back to the eighteenth century. However, it is believed that the name itself must have existed before Christ.
A tangram activity brings a lot of fun, but we will double it with the instructions on how to make tangram shapes:
Use your ruler and pencil to measure and trace out a 16 centimeter square on the cardboard.
Measurements are crucial for the tangram puzzle to work. As seen in the image, each side has been lettered. Here are the measurements for each letter:
A = 16 cm
B = 5½ cm
C = 8 cm
Keep in mind that each side of a square is even. When you start to cut out the tangram shapes that have been lettered, the tangram shapes that haven't been lettered will form independently.
Now that you have measured and marked the tangram template, it is time to cut out the tangram shapes. Be accurate, and don't cut too far into pieces. After cutting off all of them and forming a seven-piece tangram puzzle, reassemble them to make sure you have done it correctly.
Congratulations! You have made your first tangram square.
🧩️ If you don't want to make a tangram puzzle from scratch, feel free to download our free printable tangram images! We have an online tangram game for lazy parents, too. 😊
2. Dominos
You can make your own free learning games for kindergarten students at home and have fun together with your family by using boosting competition games for kids. All you need is some craft sticks (or clean popsicle sticks) and some markers to color them.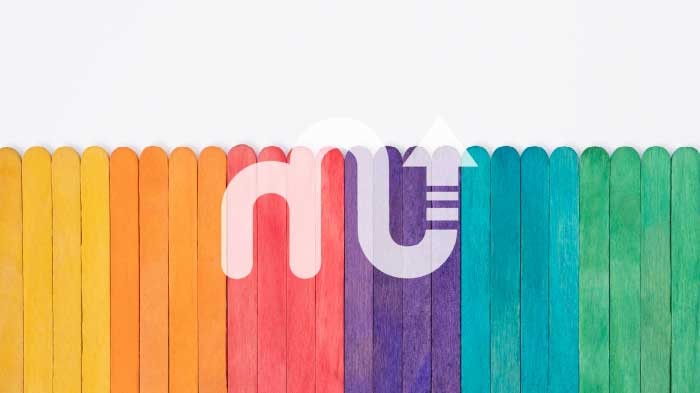 So here are the steps to one of the most creative DIY learning games for kindergarten!
Pick out 6 different colored markers. They should be distinctly different so your child can see the difference between them.
Take 21 pieces of craft sticks. Secure your workplace with a piece of scrap paper so the markers won't stain it. Color each end of the stick in two different colors. Make sure to use each color only 7 times.
Spread the sticks on a flat surface.
Ask your child to match the same colored ends of the stick.
This game will greatly contribute to teaching colors to your kindergarten or pre-K students . Plus, if your child gets bored with this game, you can always use the sticks in another creative game like making houses out of them!
3. Salt Dough Mosaic Tiles
Kindergarten learning games are even more fun when you get to have a masterpiece to hang on your wall 😊 Try this DIY to help your children learn colors and boost their creativity! These kinds of educational toys for kindergartners are very helpful for children to improve!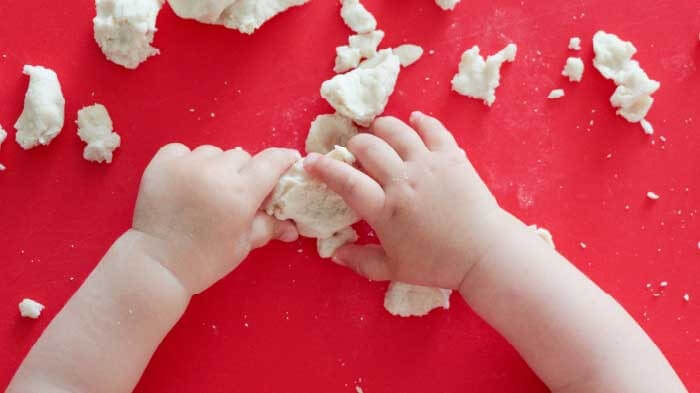 As for the ingredients, you will need:
1 cup of salt
1 cup of water
2 cups of flour
gel food colorings (you can pick the primary colors red, blue and yellow and mix them to create other colors)
You'll also need
A rolling pin
A pizza cutter
A cookie cutter (optional)
Now that you have the ingredients all set, let's dive into the process.
Mix all of the ingredients (except the food coloring) and create the dough.
Divide the dough into the number of colors you want. Add the food coloring to the smaller batches of dough.
Roll out each colored dough (about 2mm).
Now that you have laid out the dough, you can cut out small shapes like squares, rectangles, parallelograms, and triangles with your pizza cutter (keep fingers out of the way). While you're cutting out shapes, you can ask your child to stamp out circles or other shapes with little cookie cutters or bottle caps. Remember to keep them small as they are mosaic tiles.
It's time to dry out the pieces. Lay the mosaic tiles on a piece of wax paper and put them out in a breezy place. Flip them after 12-13 hours and sit the other side to dry for another 12-13 hours. The entire drying process can take about 24-36 hours, depending on their thickness.
After the mosaic pieces have dried out, it's time to make some art! Your children can use the mosaic pieces to decorate frames, pots, cups or make their own collage on paper. Simply give them the pieces and some child-safe adherence glue to let their imagination do the work!
This fun activity will help your young ones build proper motor skills and enhance their creativity.
MentalUP is a Gamified Education App that offers various games to help children build proper motor skills. With the addition of intelligence enhancing, memory boosting and attention improving games, your children will benefit from MentalUP games in various aspects.
Start playing MentalUP games that will greatly contribute to your children's cognitive development!
4. Potato Prints
Preschool and kindergarten learning activities can also be fun group activities! Potato prints are one of the most traditional DIYs and are lovely options for family nights. You can also use it when smaller children come back to school from the summer holiday. Because potato prints are among the most relaxing back to school activities.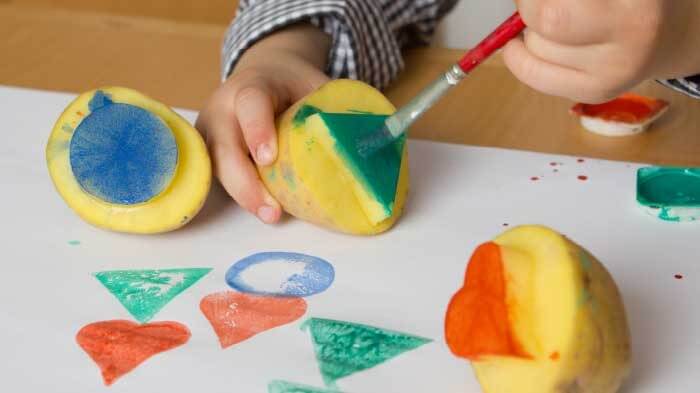 You'll need:
Potatoes
Metal cookie cutters
Craft knife or kitchen knife (adult use only)
Construction paper or fabric
Acrylic or fabric paint
Paper plates
Instructions:
First, cut the potatoes in half.
Insert a metal cookie in the middle of the potato (about 1,5 cm). Cut out the remaining outer part so that a shape, such as a circle, remains in the middle.
Pour the paints onto the paper plates.
Help your children dip the potato into the paint.
Show them how to stamp the potato onto paper or fabric.
Use this opportunity to turn this activity to teach your children colors and shapes.
Interactive Learning Activities
Online and interactive learning activities for kindergarten students can be very compelling to children. Explore the best apps that will contribute to the education of pre-K (preschool) and kindergarten students.
1. MentalUP
If you're interested in free online learning games for kindergarten students then MentalUP, with its 4.7 rated review on App Stores, is all you need. It offers 150+ games aimed at improving children's:
attention/concentration/focusing skills,
strategic/logical thinking skills,
spatial/numerical/visual intelligence,
learning skills,
listening skills,
vocabulary skills,
and much more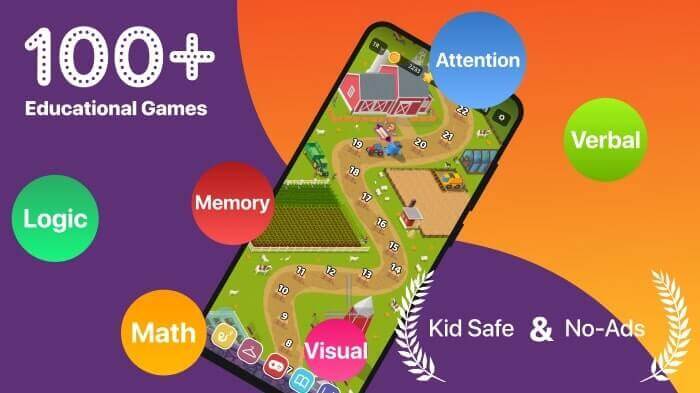 Try one of the most successful and preferred online gamified learning platforms, MentalUP, now and join the worldwide family of 10+ million users!
2. CBeebies
You can find various free interactive learning games for kindergarten at CBeebies. With a wide focus on coloring and matching games, puzzles, and catchy songs to sing along, it offers online learning activities for kindergarten students that will teach and entertain at the same time.
3. Dr. Seuss "I Can Do That!" Card Game
This game is one of the best learning board games for kindergarten aged children. Why? This game involves lots of physical activity for preschoolers who can't stand still for long and is also suitable for younger non-reader children as one of the great PE games.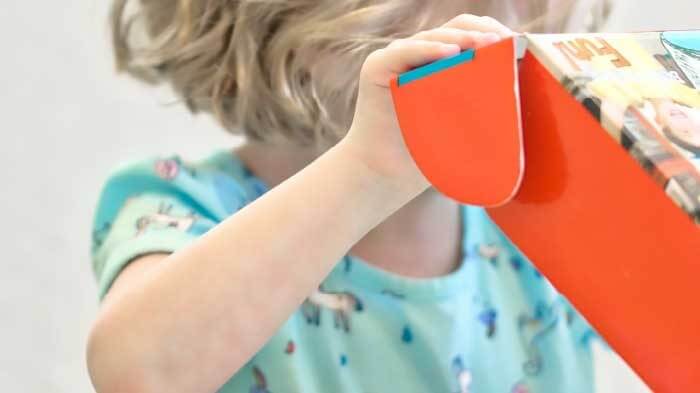 Players flip over a selection of three cards which will direct them in performing a challenge. For non-readers, pictures help give clues as to what the cards say, while also promoting early reading skills. With activities that involve things like 'dancing with the foam fish between your knees,' the combinations can be pretty hilarious.
There are three types of cards in this game:
An Action Card (such as Crab Walk, Hop, Dance)
A Location Card (such as to the bedroom, or into the kitchen)
A card as to where to hold the foam fishbowl which comes with the game (such as under your chin, or on your head).
To be able to start the game, children must pick one of each abovementioned cards from a shuffled deck. If not, they lose their turn to the next player. If they do, they should follow the instructions on the card. The instructions can be "carry the foam fishbowl between your elbows to the bedroom while dancing".
We're sure that some silly moments can occur 😃 If they follow the instructions correctly, they get to keep the cards and the player with the most cards at the end gets to be the winner!
As children who can't read can apply the illustrated instructions on the cards, this game will also promote early reading skills.
Improve children's vocabulary skills and speed up their learning with MentalUP!
MentalUP increases the learning capacity of children with fun brain exercises specially designed to improve verbal skills.
Increase your children's mental capacity and success with 15 minutes of personalized exercises daily.
Summer Learning Activities
When summer comes around and nursery schools and classes are up for a break, your children may forget what they've learned throughout the year. Here are some fun summer learning activities for kindergarten students that will ensure your little one's mind is working throughout summer vacation.
1. Montessori Math
Math has an important role in our lives. However, many children struggle in school while dealing with math. Therefore, early learning games for kindergarten are very important to introduce math to your children at a younger age.
The Montessori Education Method is one of the best ways to do so, as it promotes learning hands-on and connects the hand and brain which makes learning easier, even math. Here is one of the educational learning games for kindergarten aged children that you can apply with this method.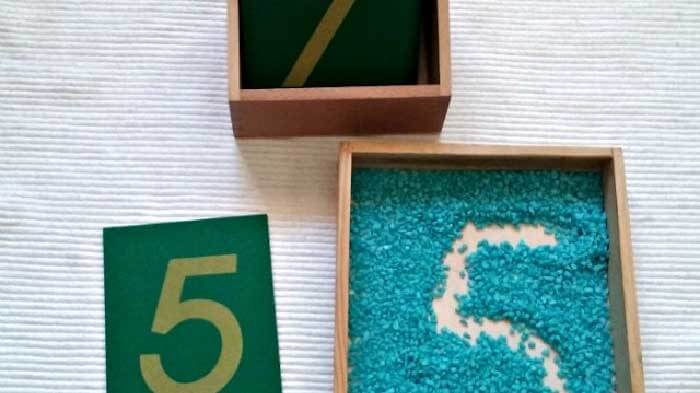 This activity is one of the most simple preschool and kindergarten learning activities. All you need is:
Number cards (you can write them yourselves if you don't have any)
An empty tray
Legumes like rice or lentils or small decorative pebbles
Put some of the rice or pebbles into the tray.
Ask your children to trace the number that they see. You can also help them pronounce the number or count.
If your children are older, you can use this method to teach odd and even numbers or to help solve math problems.
💡Tip: You can also adapt the game to teach your children the alphabet.
2. MentalUP Printables
As a comprehensive education platform, MentalUP also offers printable worksheets for parents and teachers to use. These worksheets help kindergarten and preschool students boost their mental capabilities through fun activities! Here are some of the best examples:
1. Cut Out & Glue
These printable worksheets help children build proper motor skills and boost their logical thinking skills through various animal prints as one of the best animal games for kids! Go on and give it a try!
2. Find Two Identical Printables for Kids
Finding matching pairs is always a fun activity for children. It is also very beneficial as it increases their memory skills and enhances attention and focus skills. Let's see how fast your children will find the matching pairs? Play now and discover!
3. Finding Path Printables for Kids
Mazes are one of the most traditional games; however, did you know that it will help improve your children's strategic thinking skills and attention skills? Find your way in the path now!
3. Building Words
Legos have always been kids' favorite toys. Why not use it to teach them! Here is one of the best games for kindergarten learning English or any other language!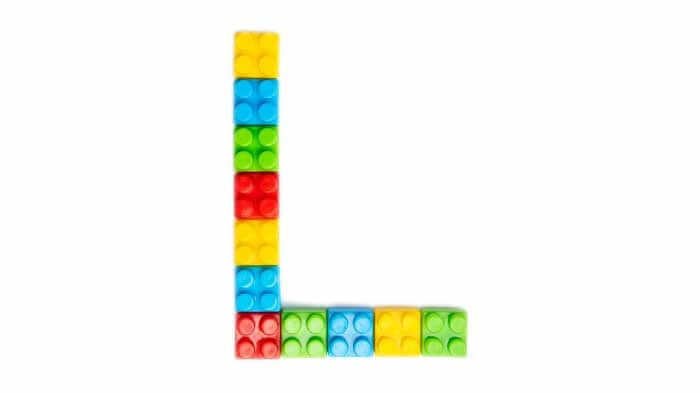 All you need for this activity are lego blocks.
Write down the alphabet letter as guidance for your child.
Ask them to build the letter with the lego pieces.
You can ask your child to repeat some of the words that start with the letter. You can use lego blocks to teach them numbers as well. Associating information with things that they are already familiar with are one of the best ways children can absorb new information. Therefore, activities that consist of game tools and pieces are very effective in terms of learning. You can also try letter recognition games, color and shapes learning games for your kindergarten to learn and recognize letters.
We hope that our article has been useful to you. Don't forget to follow our blog for more articles on children's education, parenting tips, and much more.
You can also follow us on social media for fun activities!
Last but not least, don't forget to boost your children's intelligence with MentalUP's brain-boosting games!