Thanks to interactive learning games for toddlers, you can help your kids to grow mentally and physically in the most effective way.
You can always benefit from our approved compilation of learning games, activities, and exercises for toddlers
Learning Games For Toddlers
When you try to choose learning games for your children, you should prefer no-ads and sade options because they are open to dangers more than older kids as all the parent know.
We can help you in this process with our entertaining and developing games. Your children will have fun and boost their logic, memory, and speaking skills at the same time.
ABC Learning Games For Toddlers
Vocabulary, naming, verbal memory, and comparison skills are very crucial for children's developmental process.
If you want them to start talking properly, expand their word-hoard and improve their sustained attention, you can benefit from ABC learning games for toddlers free.
Number Learning Games For Toddlers
Mathematical skill development can be very challenging and tiring especially for younger kids. But it is a necessary process for them.
If you want to make this easier for kids, you can spend time together by math games and playing counting learning games for toddlers.
Gamified learning exercises and activities are a proven approach for especially younger kids to develop. It is also widely recommended by scientists. 📚
MentalUP is one of the most reliable educational gaming apps for kids. It was developed by academicians and pedagogues especially to support children's cognitive development. 🎮
You can use its 150+ learning games to boost your children's memory, logic, and mathematical skills or allow them to have fun, ready-made workouts for kids. 🌈
Fun Learning Games For Toddlers at Home
Learning toys and games for toddlers are among the key elements that provide them to develop their skills at home. Playing with educational toys for 2-3 year olds is one of the most important developmental steps along with learning games and activities.
You can spend time together with different educational activities at home and help them to have fun by improving at the same time.
1. Scavenger Hunt
Scavenger hunt is one of the favorite free interactive learning games for toddlers. It is both entertaining and developing.
To play this game, you just need to give commands to your kids. Try to start it with simple questions such as "Can you find me a red object around?" or "Can you bring me something round?".
Because there are lots of objects that you can use in the house, this hunting game will be very fun. Also, you can play it with your whole family.
2. Hide and Seek
Hide and seek is among the most traditional games that almost everyone knows and plays but it is actually a really boosting one for younger kids.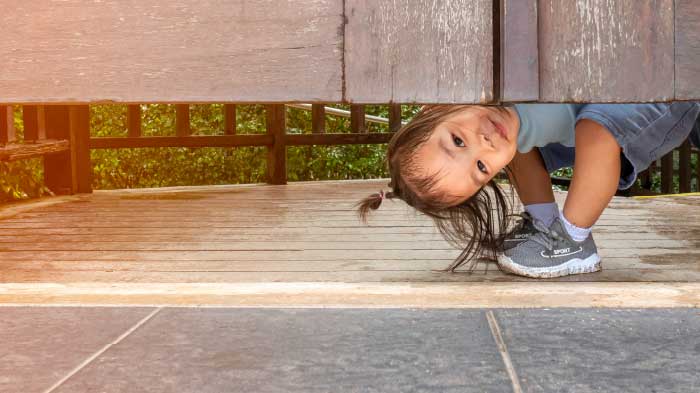 It can be said that it is also one of the most fun learning games for toddlers age 2-3. You can play it at home or outside. This game will improve your children's problem-solving skills.
If you want to change it a little bit, you can try to play the game with objects in the house. After you hide the object, you can want your toddler to find it.
3. Puzzles
As we all know, there are lots of different kinds of puzzles in the modern world. Therefore, you can choose a puzzle according to your children's interests.
The most important reason that puzzles are developing for toddlers is that they are appropriate to empower all the skills of your kids. So, they are among the favorite educational toys for toddlers.
For example, you can help your kids to boost their physical, cognitive, and emotional abilities by playing puzzles together.
Also when they are building a puzzle, your children's memory is improved. So, we can say that it is a very effective approach to spend time by having fun and empowering educationally.
4. Parachute
Parachute game is one of the most creative learning games for younger kids. But don't forget it is better to play it with at least two people.
Firstly, we can say that the game is very effective for developing the fine motor skills of your children. To play this game, you need to hold a large sheet or a parachute if you have one together with the players.
During the game, one of the players will give instructions such as raising the sheet by saying "Up!", lowering it by saying "Down!" or just saying "Under!" for all the people to go under the sheet or the parachute.
5. Hot and Cold
This game is also among the oldest free fun learning games for toddlers. You will play the game by just using "Hot" and "Cold" words.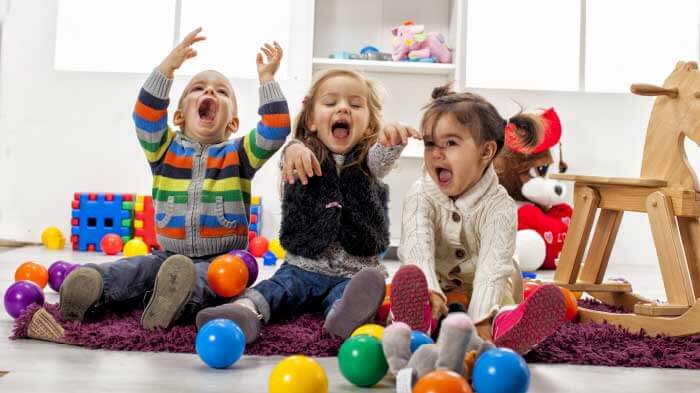 If you prefer to hide your kids' favorite stuff, the game will definitely be more entertaining. After this, when your children try to find the object, you will say "Hot" if they are close and "Cold" if they are far.
This activity, which is also one of the best ice breaker games for kids, is appropriate for boosting your children's emotional skills such as patience and perseverance. Don't forget to give them awards when they find the objects at the end of the game.
Electronic Learning Games For Toddlers
Free online learning games for toddlers are very important for kids to both have fun and boost their skills such as logic, memory, and vocabulary.
You can use free computer learning games for toddlers by having them in a safe learning environment that can do educational exercises daily.
6. MentalUP
MentalUP is among the best toddler apps that are approved by pedagogues. Because it is designed by academicians, you can use its learning games for your children who are in different age groups according to their needs.
MentalUP provides your kids an opportunity to develop both mentally and physically thanks to its brain games and PE games. Don't forget you can always track your kids' detailed reports and compare them with their peers with MentalUP.
In this app, you can find not only learning games for your children but also hundreds of different fitness exercises and gymnastics games. Also, you can look at the brain teasers, riddles and spot the difference games that will entertain your children.
The app is available on:
7. Epic!
Epic! is among the safest free internet learning games for toddlers. You can use it for playing games by reading.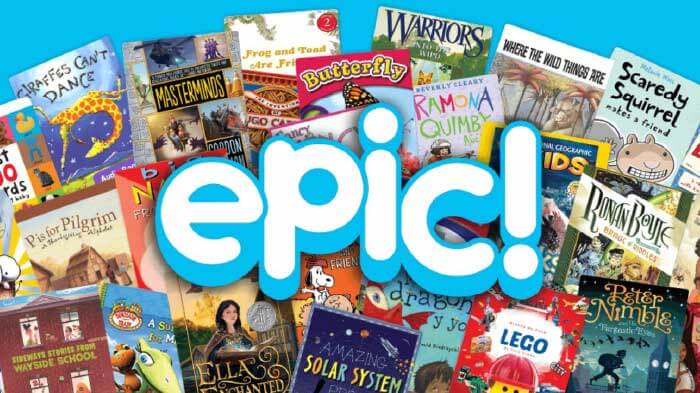 Because it has more than 40.000 books in it, it won't be challenging for you to find a story that is appropriate for your kids' age groups and interests.
It is important to remind you that this app is also used in the classroom environment to develop children's vocabulary and imagination.
8. Goodness Shapes
Goodness Shapes is an educational app to help kids learn colors and shapes. If you need an online source for this purpose, it can be a good choice.
When you are using the app, you can also play matching and sorting games with your children. It is appropriate for toddlers and a good approach for letting off your kids' steam.
The app is available on:
9. GoNoodle
GoNoodle is among the most popular and fun learning online games for toddlers. You can use it when your children need to be active.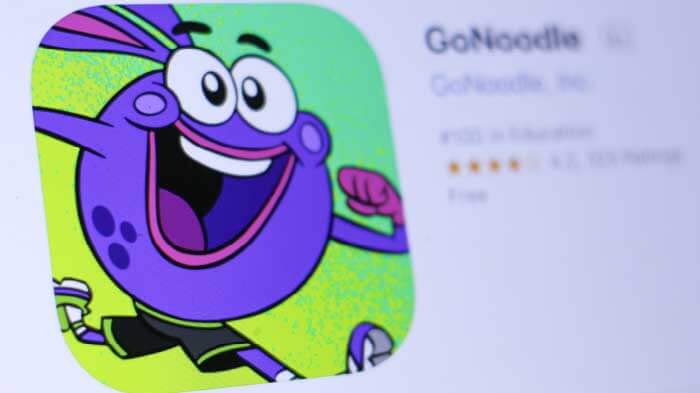 It can be a wise choice for your kids who need to move and exercise. This app motivates your kids to move with its simple and educational videos. Also, it is easy to use for especially younger children.
10. Baby Games
Baby Games is another safe app that can be used when you need creative games for your kids. It is among the best options for imagination development.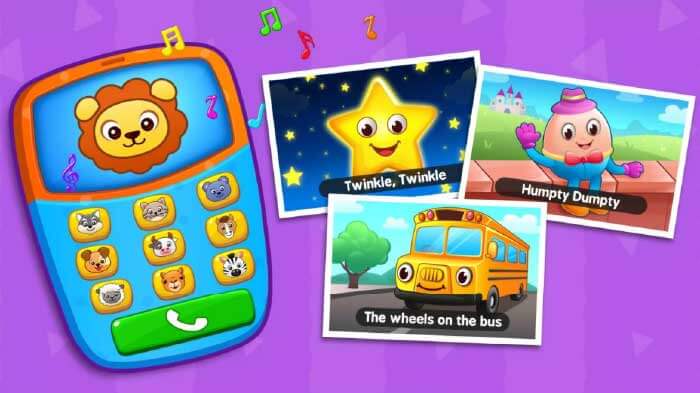 In this app, you can find different balloon popping games, virtual instruments to play, and activities that are appropriate for toddlers. We can also say that it is parent and child friendly.
DIY Learning Games For Toddlers
Playing shape learning games for toddlers is one of the best ways to spend time with your children who need to be entertained and improve.
You can create these DIY online color learning games for toddlers together and play as long as you want. Because it is an interactive process, it will help to empower the bond between you and your child.
11. Giant Tangrams
Color learning games for toddlers are very important to develop children's imagination and creativity.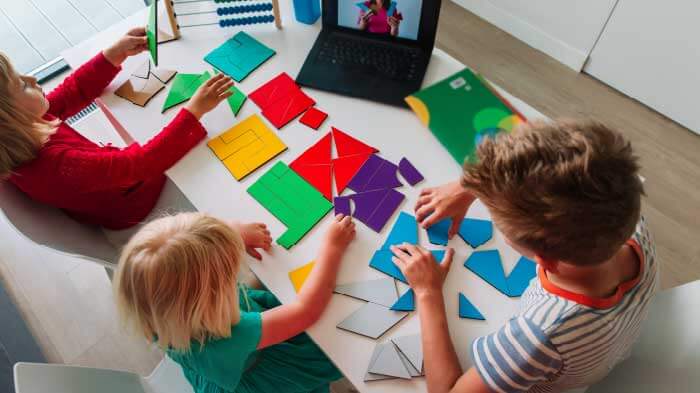 With giant tangrams you can prepare at home with your kids, you can spend quality time. Also, if you do these activities from scratch with the help of your children, it will be more fun.
To do these tangrams, you just need colorful papers, waste materials, or anything else your kids love. Don't waste any time and start to play.
If you want to try the Giant Tangrams learning game for toddlers, we have good news for you. You don't need to spend your whole time searching. 💭
You can have all the easy and most fun DIY tangrams from MentalUP's rich sources. Use specially designed patterns and increase the level of the game. 🙌
12. Origami
Origami is one of the most popular and old learning shapes games for toddlers. Thanks to this activity, your kids will boost both mentally and physically.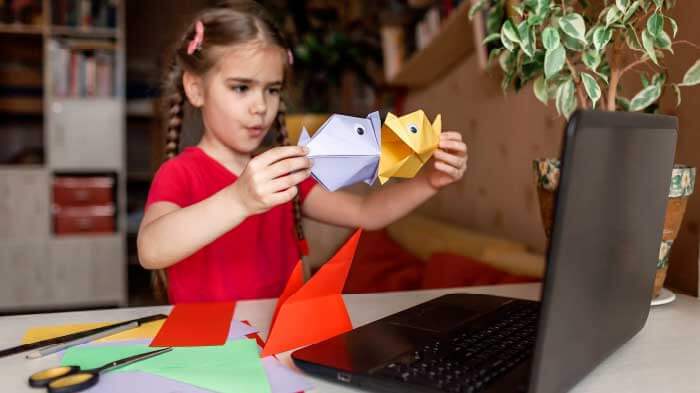 If you need something different, you can try to prepare origami cups with colorful fancy papers and play an entertaining ball game together with your whole family.
In this way, your children's motor skills will be improved. Also, it is possible to do origami cartoon characters by using paper and having a storytime.
13. Apple Math Game
Mathematical learning games for babies and toddlers is among the best ways to empower your kids' counting abilities.
To play the apple math game, you need to create an apple tree first. After you finish this, you should prepare colorful apples that can stick to the tree.
This game is all about your creativity, so don't be shy and build the game according to your children's interests.
14. Animal Detective
Who wouldn't love to play animal games for kids, especially when they are younger? Animal detective game is one of the best educational learning games for toddlers that can be used for this purpose.
Before starting to play, you need to have a print of animals from different countries and continents. The rules of the game are simple.
You should be an animal detective and try to find the animals' hometowns. It will be both entertaining and educational.
15. Rainbow Game
Rainbow is among the other options of free kids learning games for toddlers. This one is very effective for empowering your children's memory skills.
To start with, you should prepare a rainbow board that includes small colorful boxes. After you do this, you need to throw the dice and move the crayons.
Whose crayon will come to the finish line first, he or she will be the winner. This game is appropriate for both toddlers and kindergartners.
Online learning games for toddlers are both entertaining and developing. If you need your kids' to have fun by improving their skills at the same time, you can prefer a safe learning games for toddlers app. 🎮
MentalUP is designed by pedagogues for this purpose. Thanks to its different brain training games, your children will empower their memory, logic, and all the other cognitive skills on short notice. 🎈
Don't forget it is appropriate for all age groups and levels. Because MentalUP is a personalized learning app, you can feel at ease when your children are having fun by playing brain-boosting games. ✌