Ice Breaker Games are very important for children because they close them together with fun and improving activities. These games can be played both at home and school.
If you need an activity to break the ice and warm the children's hearts, you can check out our best ice breaker games for kids.
Ice Breaker Games For Kids
Sometimes the kids can have hard times feeling warm for their peers who don't know well. In these kinds of situations, you can use great ice breaker games for kids that are tailored for just this purpose.
Fun Ice Breaker Games For Kids
When you need an educational activity or exercise for the children to spend time effectively by getting to know each other better, you can prefer quick ice breaker games for kids that will also develop them.
MentalUP offers hundreds of good ice breaker games for kids that will develop their logic, memory, math, and focus abilities by providing them to interact with each other. 💪
Don't forget social-emotional skills are as much important as other mental abilities during their developmental process. Help them to connect by having fun at the same time.
You can use the multi-awarded MentalUP brain training app's learning exercises, Math Kangaroo problems, and activities for this purpose. Also, it is safe for them with its no-ads policy. 🏆
Easy Ice Breaker Games For Kids
Younger children need to play learning games that will support their mental abilities. Thanks to easy ice breaker games for little kids, you can help them to be more interactive. Let's check out our popular baby games compilation.
Educational Ice Breaker Games For Kids
Children need a helping hand in their classes. Sometimes they can have hard times focusing and get bored easily. With these ice breaker games for kids in school, they can feel supported and confident.
Ice Breaker Games For Older Kids
Thanks to funny ice breaker games for kids, you can provide your older children with supportive educational sources. With these games, they will boost their mental skills by having fun.
In the certified app MentalUP, there are 150+ brain training games and 240+ fitness exercises and gymnastics games that you can prefer according to your age group. 🎈
Moreover, you can use its detailed tracking reports to compare your score with your peers. Use them to boost your mind and say stop to technology addiction now. 🎮
Online Ice Breaker Games For Kids
Virtual ice breaker games for kids function as learning activities that improve strategic thinking, long-term memory, and planning skills. In this way, they provide safe entertainment sources for children who are into online games. Check out our list!
1. MentalUP Brain Games
MentalUP educational games are suitable for both having fun and developing. Therefore, you can use them as ice breaker games for kids online.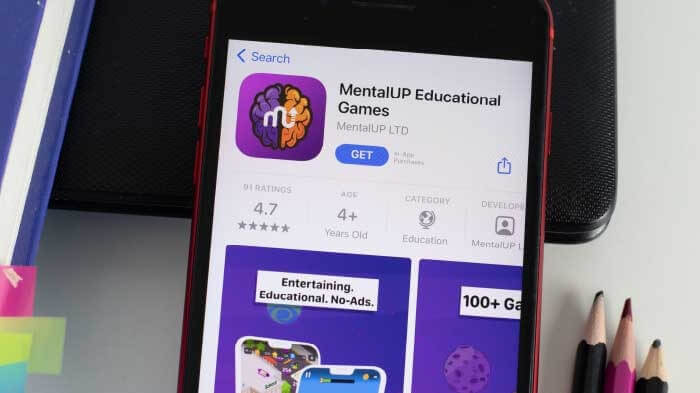 When you need to play online games that will improve children's logic and concentration abilities or expand their vocabulary, MentalUP's ice breaker games can be your best choice.
Not only they are appropriate for different age groups but also because there are lots of alternatives according to the field of interest, you can choose whatever you want.
Moreover, these fun educational games will help your small kids in their brain development process and school classes whenever they need support. Also, these games can be considered as one of the most beneficial educational toys for 4-5 year olds! Try MentalUP as one of the best unblocked games for school too!
The app is available on:
2. CBC Kids
CBC Kids is one of the other sources where you can find fun ice breaker games. You can use these online games to improve your children's mental abilities.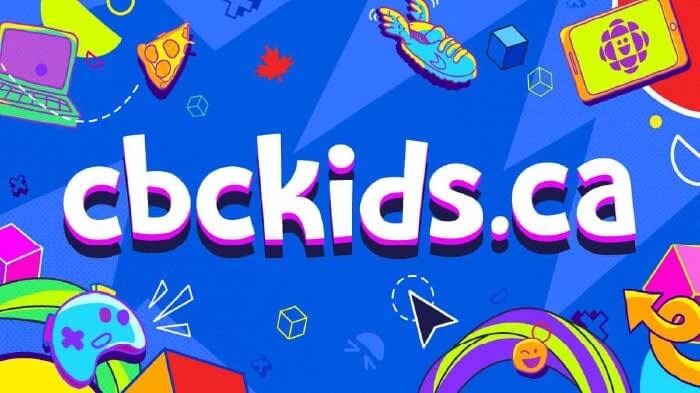 Also, it is important to keep in mind that there are lots of informative and entertaining videos on their website. These games are grouped into different categories.
Therefore, it will be easy for you to choose and play the best option. Don't forget to look at interesting fun fact blog posts and challenging pop quizzes that you can enjoy.
The app is available on:
3. Funbrain Games
Funbrain games provide you with both online ice breaker games and other entertainment stuff such as funny videos, reading materials, or learning activities.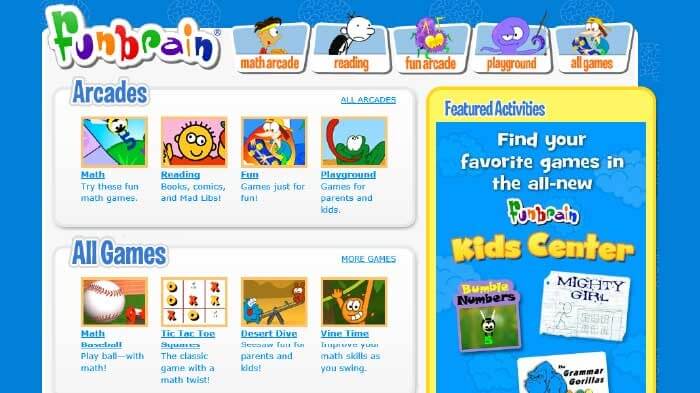 Because its all sources are designed specially according to children's grades, you can easily choose what your kids need. Also, you can use the activities in the classroom.
Funbrain Games not only offers lots of brain exercises but also supports teachers and parents with its safe content. Keep in mind that it provides a special math zone where your children can play different math games.
The app is available on:
4. Education
Education is an online source that provides lots of games, activities, printables, and lesson plans. It is more suitable for people who are looking for school ice breaker games.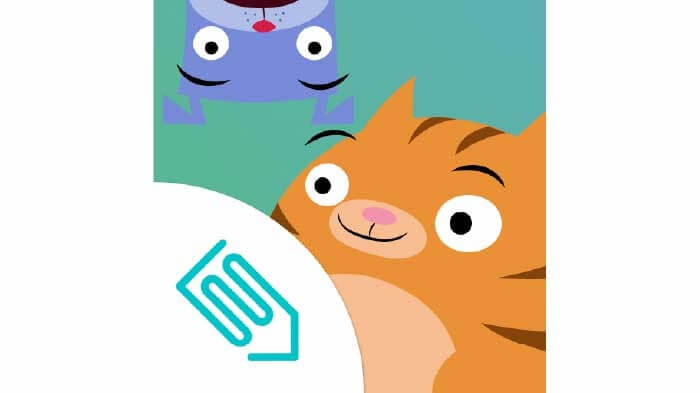 You can enjoy its games whenever you want to develop your mental abilities, use its lesson plans to support your classes, and choose the games according to the fields.
Moreover, if you need printables, you can have fun with their printable tangram games, lesson worksheets, and other sources that are appropriate for the teachers.
Despite all of its beneficial features, these games, activities, and exercises can only be reached from its website. So, you can't download them on your mobile devices.
The app is available on:
5. Kiloo Games
Kiloo games is a huge online ice breaker game source for real game lovers. It has all kinds of games from different categories that you can prefer according to your interests.
Because it has both single-player and multi-player games, you can use this online source for groups of kids. With its features, Kiloo Games provide you with a whole-family experience.
When you need to spend quality time with your kids by having fun, it may be suitable to play these games that will expand your horizon and improve your logic.
Kiloo games can be utilized from its website but if you want to play the games on your mobile devices, you can download which game you want at App or Google Play Store.
The app is available on:
Classroom Ice Breaker Games For Kids
Classroom ice breaker games and educational competition games for kids are very important for the children to interact with each other and socialize. In this way, they start to feel more comfortable in the lessons by doing the proper workouts for kids. We've compiled the most popular activities for you. Start to play, enjoy and train your brain!
6. Show and Tell
This is one of the best games that can be played in the class. Thanks to this fun ice breaker game, you can warm the kids to the lesson and courage them to talk more.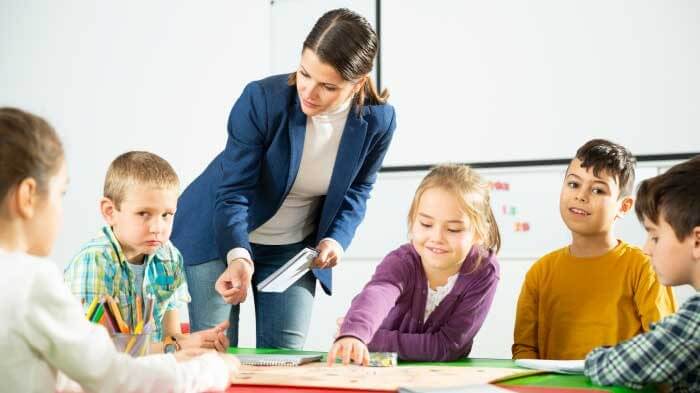 Set Up
To be prepared for this game, you need to bring your favorite thing to the school. Also, you should ask the children the same.
There is no need for complicated materials.
Rules
When you start the game, you should want every child to hold their objects.
The trick of this game is to have a defined time for talking about their favorite objects.
If you want the session to be longer, you can ask questions to the kids about their objects and want other children to do the same with different questions.
7. Dance Party
All the children need to move and let the energy go. If you wonder how to get fit for kids and connect with each other easily, this dance game is a perfect option. You can play in the classroom or in the garden of the school if you want because it is also one of the most fun outdoor activities for kids.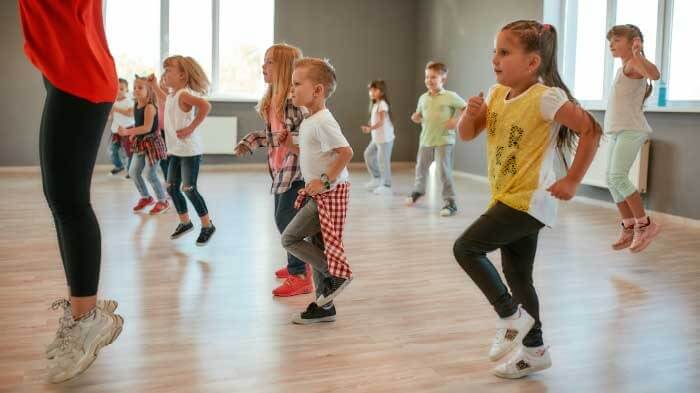 Set Up
You don't need any materials for this game which is among the most effective childhood obesity prevention activities. But if it is possible, you can use different accessories, decorate the environment, and have an appropriate audio system.
Rules
Because the dance part game can be designed according to the children's age and interests, it is a very creative activity.
You can ask the children what they actually want and form the rules.
You can be sure that the kids will be happy to move freely and interact with each other in the process.
You may prefer to sing the songs along together and give them different awards according to their moves.
8. Guess Who
Guess Who is one of the oldest memory games and brain breaks for kids that almost all kids love and enjoy playing. This ice breaker game is also very beneficial for attention and concentration skills.
Set Up
To play this fun game, you need to use the whiteboard and prepare the materials about the kids beforehand.
If you want this game to be more complicated, you can make the children to bring presentations about themselves.
Rules
The game is very simple. You should show the presentations to the children and want them to guess the person who is told.
If you include all the personal stuff about the children such as their favorite toys, hobbies, the place they want to go etc., the game will be more entertaining.
In this way, all the kids in class will start to get to know each other better and feel a connection between themselves.
9. Creator Time
Creator Time is also an imaginative ice breaker game and learning activity for the kids from different age groups. It also encourages them to work together and create something.
Set Up
This game needs a couple of materials to be prepared. First of all, you should have a camera to be used by all the kids one by one.
Moreover, you will need an appropriate space to make videos. This space can be indoors or outdoors as you wish.
Rules
When the game begins, you need to form working groups in the class. These working groups will have a short time to think together.
They can't use any stuff when they are making these videos because they need to be creative and use their analytical thinking skills.
When they are ready, the working group will go to the defined space and create a video by telling a story, performing, or just being silly.
You can show the videos to the whole class and want them to evaluate the projects one by one.
10. Drop a Pin
Drop a Pin is a geographical ice breaker game. The children who are into these kinds of things will love this game. Also, you can use it as a lesson material to teach.
Set Up
To play this game, you need a big world map, a laser point or a real pin to be used on the map.
Moreover, you can use photos and videos about places in the world if you want this game to be more fun.
Rules
The game's rules are simple. First, you want the kids to pick a place they want to go to and tell the things they love about it.
After the kid is finished, you can tell the basic information about this place and also show interesting photos or videos.
In the second session of this game, you ask the children to a place they went before and want them to tell stories about their travel.
When their stories are over, you can talk about these places together and learn about their important characteristics.
In the MentalUP brain training app, you can find lots of different interactive ice breaker games for both adults and kids. In this way, you can warm the environment up and spend quality time together. 🎯
Thanks to ice breaker card games for kids or any other learning activities you can choose according to your field of interest, even classes will be much more fun. 🎨
All these brain-boosting games and exercises are waiting for you to play and develop. Don't forget there are more beneficial sources such as IQ tests in MentalUP. 🌈