Baby games are very supportive for kids' mental skills, such as attention, logic, focus, math, and vocabulary. If you are benefited from suitable baby games that are designed for kids' needs, you can help your children to develop themselves by having fun at the same time.
Fun Baby Learning Games
Parents always want their babies to develop their skills and grow as talented kids. You can use these fun baby learning games when you need safe alternatives to enjoy together.
Easy Baby Games Online
Easy baby games are one of the best options you can benefit from when you need to spend quality time with your kids. These games will support your kids' developmental process.
Free Baby Games For Kids
You can find lots of free baby games online, but it is essential for you to be aware of their content. These games are specially designed for babies' needs to develop their skills.
Baby games are supportive sources that help babies to develop their fundamental skills such as hand-eye coordination, logical thinking, counting, and attention. But you should prefer the most suitable and safe alternatives for your kids. 👶
MentalUP educational games app that is designed according to kids' needs can be your companion during your babies' developmental process. You can use them to improve their abilities with peace in mind and offer them an appropriate, entertaining source. 🎈
Baby Games For Learning & Development Activities
Learning baby games and development activities will encourage your babies to feel confident and happy by empowering their social and emotional intelligence. You can use the most popular and effective alternatives below.
1. Fabric Game
Fabric game is a fun activity that will help you to spend quality time with your baby. It will develop their sensory abilities and support them in connecting with their five senses.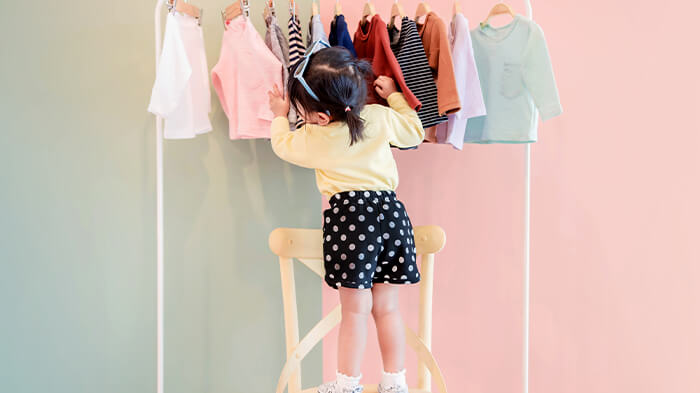 It is one of the easiest activities you can do because there is no special equipment required for this game. You can use your babies' clothes, old fabrics, or your own accessories that have a different texture. You can try satin, velvet, and burlap fabrics.
Start by choosing clothing or fabric and ask your kids to define its texture, color, and the feelings your baby have about this stuff. Then, you can tell the other descriptive information. But you shouldn't push them and give them enough time.
When your babies tell the right features, you can let them wear the clothe or use the fabrics however they want. It will be a very fun way to learn more about the five senses. The important thing is to prefer safe materials and motivate them even if they are wrong.
2. MentalUP Brain Games
Sometimes, it can be hard for you to do creative activities with your babies because you don't have enough time or you are too tired to play different games. You can benefit from online alternatives such as MentalUP, which is among the best toddler apps in these kinds of times.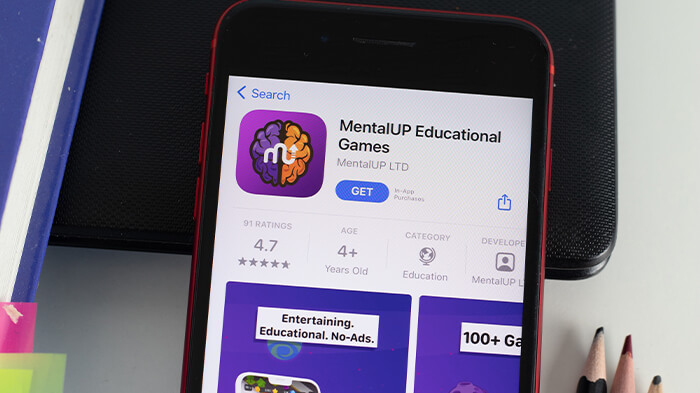 Baby learning games app MentalUP that has been given Mom's Choice Awards help your kids to develop their imagination, concentration, logic and problem-solving skills with its family-friendly games. It has been used by 10 million+ people with peace in mind.
Because all of its educational exercises are designed by academicians with the approval of pedagogues, it is an appropriate source for babies to use safely. Don't forget it has a no-ads policy and protects your kids from being addicted to technology with 20-minute daily games.
You can prefer MentalUP's learning games for toddlers, alphabet games for preschoolers, or kindergarten math games that are created according to different age groups. The only thing you should do is to decide what your baby needs and provide them with a suitable fun game.
3. Peek-a-Boo
Peek-a-Boo is one of the best games for cognitive development that parents love to play it together with their babies. You can connect a strong relationship with your kid thanks to this activity.
It is a very simple game to play. You can start to play by hiding your face by using your hands and appear it by saying Peek-a-Boo. Also, it is known that this game helps kids to perceive the outer world more comfortably when they play these kinds of games.
Because this game is very easy to play and entertaining, you can use it when your kids are distracted during times such as eating or dressing up. This way, they will have more fun and develop their skills interacting with you, and they can finish daily activities on short notice.
4. Mommy See
When the babies are concerned, you can always create an imaginative game to play with them. But you can prefer to play baby learning games to improve their skills at the same time.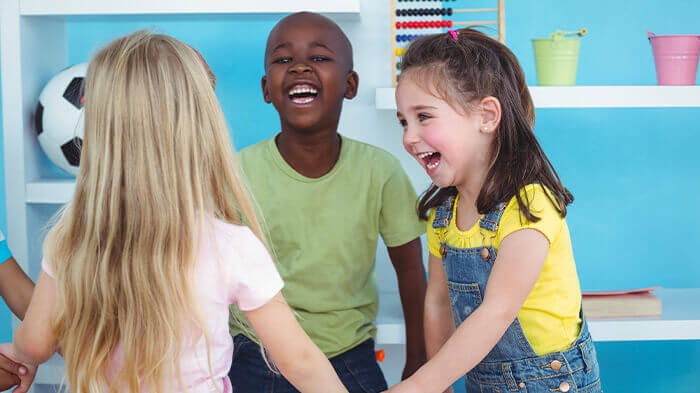 Mommy See is one of the perfect alternatives for this purpose. This activity develops your kids' speaking ability, expands their vocabulary, and boosts their gross motor skills. Also, it will be helpful for them to develop self-confidence by spending time with you.
To play this game, you need to observe your kid while doing something or saying something, and then you should start to repeat their words or moves. This way, you can surprise them and enjoy the activity. Soon, your babies will learn it and start to do it by themselves.
After you allow them to understand the basic rules of the game, you can increase the players of the game and do this activity together with your family. It will make the game funnier, and maybe this activity will be an irreplaceable game for the kids at crowded parties.
5. Dance Time
Dancing is one of the best activities for children from different age groups. You can use it whenever you want as a suitable alternative among other baby games for little kids.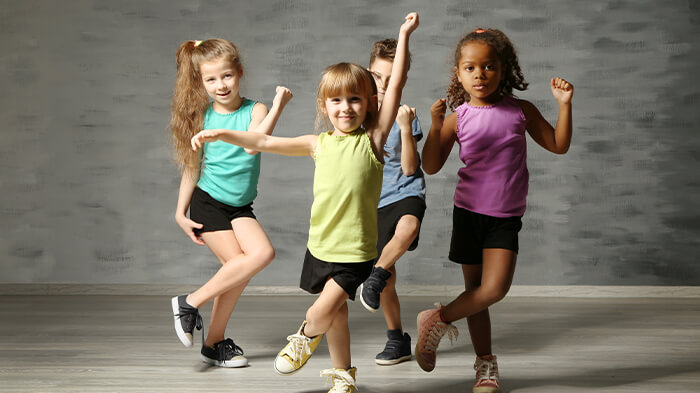 You don't need any equipment other than a music playlist for this activity. It is both suitable for one child and groups of kids. You can also try to mix it with fitness exercises to support your babies' physical development and encourage them to be more active on a daily basis.
Moreover, it can be a good idea to wear special dance clothes when you want to dance with your kids. This way it will be more fun to spend time together. If you need any help mixing dance with workouts, don't hesitate to benefit from safe online sources for this purpose.
Dancing develops babies' auditory intelligence, creates a strong bond with you, and helps them to feel more secure. When you want to dance around with your children, you can receive help from the best music apps for kids and make an entertaining playlist together.
6. Patty Cake
Patty Cake is one of the other fun activity alternatives for your babies. When you need baby learning games for free, you can try Patty Cake and enjoy your time together with your kids.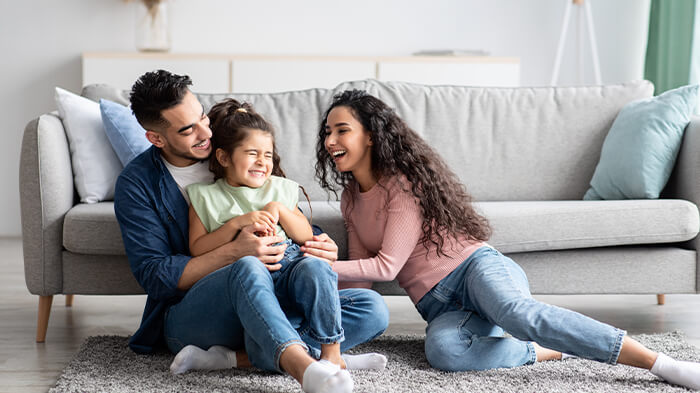 To play it, you should learn the lyrics of the game song "Patty-cake, patty-cake, baker's man, bake me a cake as fast as you can. Pat it and roll it and mark it with 'B.' And put it in the oven for baby and me." Then, you need to repeat these words by clapping your hands.
When you continue to repeat the lyrics and clap your hands by touching your baby during this time, your children will memorize the game song and start to try making your moves together with you. It will develop their language skills and feel of touch on short notice.
Playing free online baby games for kids is among the best approaches to support babies' development. They can both have fun and boost their skills at the same time. 🎮
MentalUP offers 150+ learning games and 240+ fitness exercises that are suitable for your babies. You can also track their status with detailed skill analysis reports. 📝
Keep in mind that MentalUP has a ​​Pedagogical Quality Certificate from Education Alliance Finland. It is recommended by both parents and teachers for your children. 🏆
7. Where's Your Nose?
You can teach basic knowledge about almost everything by playing games together. Where's Your Nose? is one of the favorite examples among beneficial free baby learning games.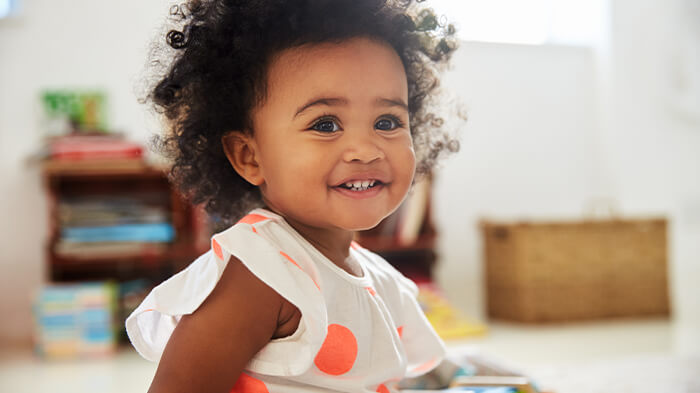 To play this game, you need to start by asking a question about your kids' body parts, such as the nose, lip, legs, arms, or head. Then, you should answer it by yourself meanwhile touching the answer. Also, this game can be played by using different nearby objects.
Let's choose the nose to give an example. Ask "Where's your nose?" simply and answer it by saying, "There's your nose!". After you do it, your baby needs to repeat it. You can always make the game harder by choosing different things to ask according to your kids' age.
This game develops your babies' perception of body and objects. Moreover, it will be beneficial for them to improve their attention span. If you try to play this game by counting the body parts and objects you ask for, it can be used among baby games for learning math.
8. Ball Game
Colorful balls are always interesting and fascinating for babies. You can use it as one of the best educational toys to play with at home or outdoor. With some simple tricks, colorful balls can even become one of the best educational toys for 2-3 year olds!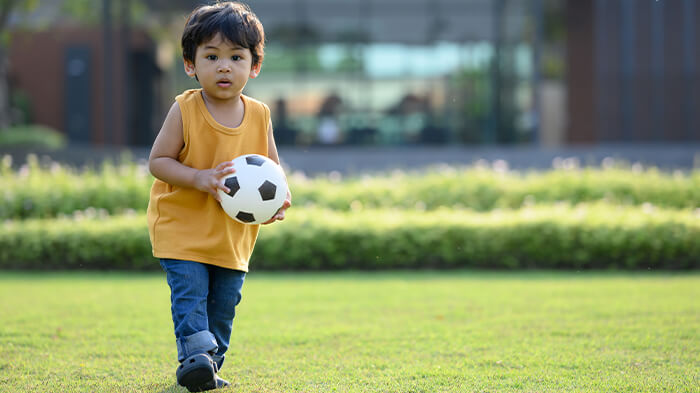 First of all, you need to choose the most suitable ball for your kids. Because if they are too small for them, there is a risk of swallowing them. Also, it is important to evaluate what they are made from to protect the babies from any allergic reactions. Then, you can start playing.
You can try different alternatives when playing ball with your kids according to their age. It doesn't matter whether they can catch or throw it. You can teach them to roll the ball or put it into a container. Moreover, you can try to play it in a park outside to help them enjoy nature.
9. Rhyme Time
Rhyme Time is one of the best baby word learning games that improve kids' language skills, expand their vocabulary, develop their logical thinking and attention at the same time.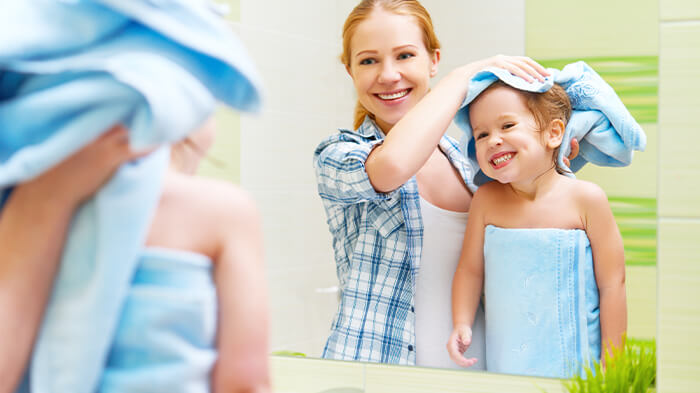 Because you can do this activity whenever you want and anywhere you go, it is very easy to play. You just need to memorize a couple of kids' poems. If it is hard for you to do this, you can always use the appropriate online sources to play the poems from a recording.
Rhyme Time can also be played by using song lyrics or nursery rhymes. Keep in mind that babies like to hear repetitive sounds from the voices that they are familiar with, and they can quickly learn these by trying to say them out loud on their own. You should encourage them!
This game can be a very good alternative that can be played when you are snuggling your kids, giving them a bath, or before bedtime. This way, they can have fun by spending more quality time with you. You can also add tricky riddles with answers to this game for more fun.
10. Shake, Rattle, Roll
When you need baby games to play, Shake, Rattle, Roll can be the best alternative. If you prepare the materials at home together with your children, it will be more entertaining.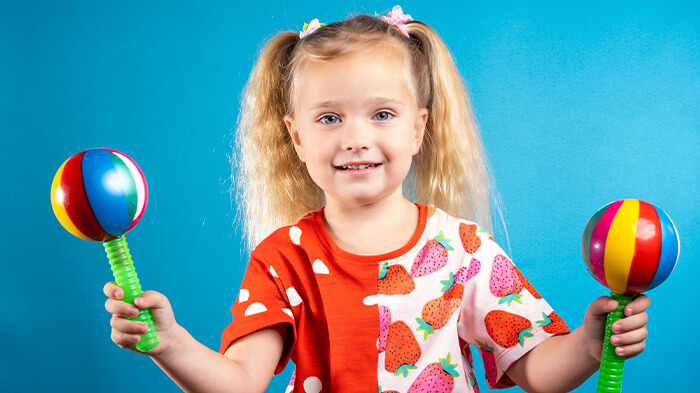 To play this game, you need some cereals, two empty toilet roll tubes, scissors, tape, magazine pages, or paper. Start with sealing one end of each roll tube. Then, you need to put the cereals inside. Cut two paper circles that are bigger than the end of toilet rolls.
After you complete these steps, you should put the papers into each end of the roll. Don't forget to fasten them by wrapping the tape around the entire edge of the circle. Now, your musical instruments are ready. Turn on the music and start to have fun with your kids.
This game is one of the most effective musical intelligence activities for kids. Also, if you try to imitate dancing animals together with your children by using these ridiculous instruments, you can transform it into one of the funniest baby animals games for kids.
Frequently Asked Questions
What games should I play with my baby?
You can play all kinds of educational baby games for girls or boys that are suitable for their age. These games to play with baby girls or boys develop your kids' logic, attention, math, and vocabulary skills by providing them with a safe source to have fun.
How can I stimulate my baby's development?
You can use appropriate toys or baby and toddler online learning games to stimulate your babies' development. In this way, you can help them to improve in an effective way by spending quality time together.
What activities can I do with my baby?
Brain-boosting activities that can be done at home or outdoor are one of the best ways to encourage your babies to understand the world around them. Don't forget to push them and prefer the activities according to their interests.
Which game is best for kids' brain development?
There isn't just one option for kids' brain development. You can choose baby caring games for kids that will support their both mental and physical skills. This way, you can boost their development with different fun games according to their needs.
The certified learning games app MentalUP is one of the best options that can be used for babies' brain development. The educational exercises in the app are designed according to their needs and interests. This way, they aren't bored when developing. 🎉
MentalUP turns children's screen time into an educational activity and helps them to have fun. It offers them hundreds of baby learning games online, tricky riddles with answers, entertaining brain teasers, and activities you can do together with them. 🌈