LEARNING GAMES TO SUPPORT MENTAL DEVELOPMENT FOR 2-YEAR-OLDS
2-year-olds babies can point things (houseware, toys) out when they are asked. When you hide something under a tablecloth they know that it is not disappeared. And they also know that they should look under the tablecloth, when you ask them to find the hidden object. They begin to recognize various time concepts. For instance: when you say, "We are not drinking milk now, we are eating. We drink milk later." your kid may stop pointing out the milk. Attention development is limited to a very short time period for 2 (two)-year-old kids. The following learning games for 2-year-olds support the cognitive development stages of kids.
🤫 Proven Way to Teach Colors and Shapes a Kid: Teaching your toddler to colors and shapes is a fun but challenging adventure. But children can learn them easily through play every day. So, why don't you use that advantage?
Try MentalUP's Color And Shape Learning Games to keep them engaged and excited to learn! 🌈
Shape Sorter:
It is a toy which includes different geometric shapes and colour blocks and let children sort them in the matching shape holes in the box sorter. The shape sorter boxes that have many colourful and physically similar shapes (5-10 pieces) are suitable for toddlers but it also can be played by those who are younger. This toy helps your child to develop reasoning skills, visual intelligence and, eye-hand coordination skills. Also, you can put these blocks on a paper and draw their shapes together with your child. When you want them to find and place the correct blocks on the correct drawings, you support your child to understand the differences between flat surface and space (the concepts of height and depth). Shape sorter is a very useful toy, especially for 2-year-old kids.
Play Sets:
You can get play sets that include kitchenware or hand tools. By setting a table together and putting cups, plates, forks, and spoons according to the number of people on the table develops number concepts. Performing various duties with hand tools and similar toys helps children develop their vocabulary and they learn how to group objects. Their tendency to follow your suggestions-orders increases during the game. So, they also learn how to follow the directions. While they are playing with such toys, they act as a mechanic, doctor, mother, and some others. This provides a significant increase in imagination. Various home games play an important role in learning for 2-year-olds babies.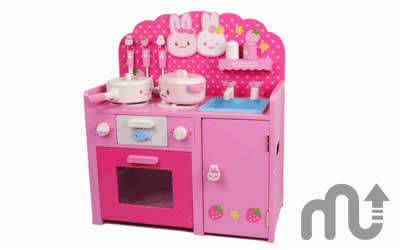 Picture Cropping-Voice Acting:
You can crop and group picture of various objects from magazines or unused books. You can contribute to the development of reasoning skills of your child by categorizing animals, cars, and people separately. Separating things in different groups enables them to develop their categorization skills. You can act voices of cropped pictures that you put together. For instance, you can act cat or dog voices and ask your child to repeat after you. It develops the sensitiveness for identification of different voices. Do not forget to stick these pictures into a notebook while playing picture cropping and voice acting game. So, you will be ready for the next game.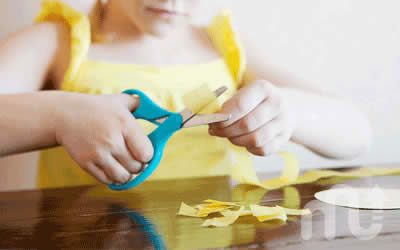 LEARNING GAMES TO SUPPORT MENTAL DEVELOPMENT FOR 3-YEAR OLDS
3-year-old children are able to learn to take responsibilities according to their capabilities. They are very curious and they ask a lot of questions all the time. Their memory skills tend to be improved by time, especially during these ages. They can memorize short poems and read them. They can focus on a job for about 3-4 min. The following games and toys are suitable for toddlers at the age of 3.
Matching Cards:
It is possible to make positive contributions to your child's mental development processes such as memory development and comparing ability with matching cards which are also known as smart cards. There are many varieties of these cards in the market. For example, You may align 8 cards upside down which include 2 same cards for each on the table and want your child to match the same cards. You should turn the cards around immediately when your child couldn't match two cards which are opened one after another. Then, your child will try to memorize cards to find the matching cards in order to be successful. Also, you may give cards to your child while you are keeping the same ones with you too. Then, you ask your child to show the right card according to your description. This is one of the most popular games used for memory development.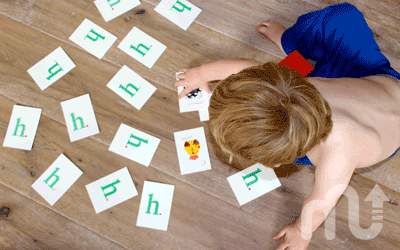 Balance Toys:
For adults, a three-wheeled bicycle may seem pointless for developing balance, but it is one of the most important tools for kids at the age of 3. While kids are riding a three-wheeled bicycle, they will face some of the difficulties such as losing the balance of the three-wheeled bicycle and they will learn to cope with these kinds of difficulties over a period of time. In this way, kids' concentration and balance ability will develop. Also, they learn to be more careful when they hit something every time. As you can guess, this also provides children to improve attention skills. You can also ask your child to park the bike in a parking area by specifying certain lines because parking supports geometric and mathematical intelligence development. Even mathematical formulas have been developed by scientists at The University of London for parking.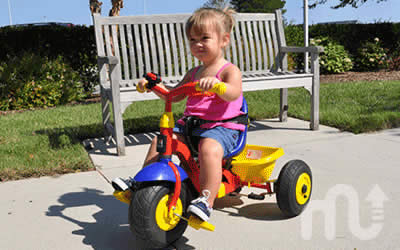 Toy Blocks:
Toy blocks are very beneficial for pre-school toddlers as well as for other ages with their 3-D and colorful structures. Toy blocks help children who try to combine small pieces together and make a bigger model to improve their problem solving and analytical thinking skills. While your children are playing with toy blocks, you may also accompany them to expand their visions by building different models. On the other hand, do not forget to congratulate them for the structures they built.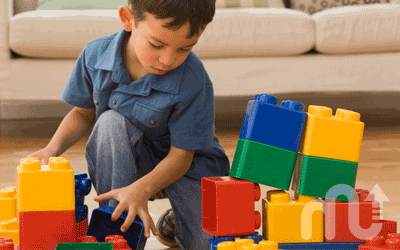 BRAIN DEVELOPING ACTIVITIES FOR 2- 3-YEAR-OLD CHILDREN
All beneficial thinking games for 2- 3-year-olds that we mentioned above can be supported with various activities. Activities such as coloring book, storybook reading, narration, drawing, and imitation games are important for children's mental development. Also, active games such as playing on the playground provide physical development as well as mental agility. Especially, playing house is one of the most restful games for kids at the ages of both 2 and 3. Acting various characters and behaving in the way that the character needs will provide mental development and on the other hand, the child will be discharged psychologically during playing house.
In order to support mental development of your kids, have a look at MentalUP Learning Games. MentalUP is a scientific application that is designed by the academicians who are specialized in their field. The MentalUP learning app is designed to be personalized for both pre-school and school-age kids. Kids who use MentalUP have fun and also they learn to develop. All of these features of MentalUP were observed and certificated as PEDAGOGICAL PRODUCT by Mental Health Centre. For those who want to try, you can start with your FREE trial. During this process, MentalUP will give you very important statistics.
"Join thousands of parents by following MentalUP Blog page, which offers scientific contents and applications for children of all ages."