Who Should Take the Leiter Test?
There have been different versions of the Leiter test until this day (Leiter, Leiter R, etc.). As its first versions were only suitable for children aged 2 to 20, the latest version Leiter-3 test, which was revised in 2013, is used for ages 2 to 75+.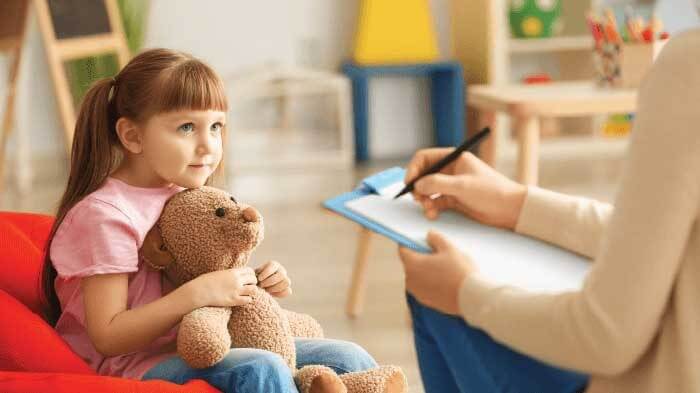 Therefore, not only children but also adults that have special needs can take the Leiter 3 assessment as well. As mentioned earlier, the Leiter assessment is a nonverbal assessment.
It is considered to be fair testing for children all around the world as it doesn't require knowledge of any specific language. It is also suitable for children with the conditions below:
Autism
Cognitive delay
Hearing impairment
Motor delay
Speech/Language impairment
Traumatic brain injuries
The fact that the Leiter IQ test is able to measure the intelligence of the children with the abovementioned special conditions makes it more preferable among parents who want to give their children the best education and support that they can.
Meanwhile, this test also allows for tracking the development of the kids that experience these conditions and helps the parents, educators, and professionals to improve or continue the treatment that they're applying.
Wouldn't you like to assess your children's mental skills in only 5 minutes and be aware of their strong or weak spots by having fun? 👦
Certified educational app MentalUP will support you with its entertaining sources that you can use for your kids. Also, you can develop their abilities with brain-boosting games according to their needs after the evaluation. 💪
Keep in mind that you can compare your children's results with millions of other users' scores and specify the areas in which your children need to improve themselves by using MentalUP's detailed analyses. 📝
How Does the Leiter International Performance Scale Work?
The latest Leiter international performance scale, i.e., the Leiter 3 test, is administered by having children respond to illustrations, sequences, patterns and etc., on a frame display using movable cards, blocks, or foams with pictures and manipulatives on them.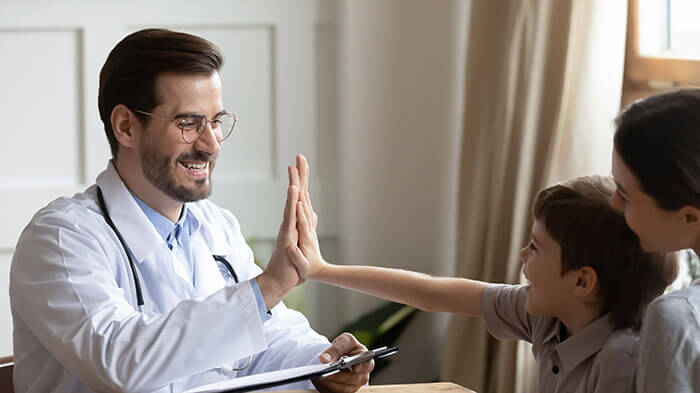 The test varies according to three different age groups:
3-5 years of age
6-10 years of age
11-75+ years of age
Here are the main domains (scales) and their subtests that the Leiter test includes:
Fluid Intelligence Scale (Cognitive Skills)
Cognitive skills are not based on the children's educational, social and family background, so the outcomes of the Leiter test are more reliable and accurate. This domain contains five subtests:
Sequential Order (SO)
Form Completion (FC)
Classification and Analogies (CA)
Figure-Ground (FG)
Matching/Repeated Patterns (M/RP)
Memory & Attention Scale
Taking the memory and attention subtests are optional, but it is important to mention that they provide information that helps distinguish individuals with ADHD, LD, or neuropsychological impairments, from typically-functioning individuals. They consist of 5 subtests:
Forward Memory (FM)
Attention Sustained (AS)
Reverse Memory (RM)
Nonverbal Stroop (NS)
Attention Divided (AD)
When you need the right sources to improve your kids' memory, concentration, logic, visual, and verbal skills, MentalUP is here for you. You can use it with peace in mind because of its no ads policy. 🎮
Also, MentalUP offers 150+ brain training games and 240+ fitness exercises for people from different age groups. What are you waiting for? Join our family and develop together with your children safely. 👧
Examiner Rating Scale
This last domain gathers information on the child in the following social-emotional categories:
Attention
Organization Skills
Impulse Control
Activity Level
Anxiety
Energy and Feelings
Mood Regulation
Sociability
Sensory Reactivity
During all the domains of the Leiter test, the instructor only uses gestures, facial expressions, and pantomimes to communicate with the child. Each subtest has to be completed in a specific amount of time. However, if the child struggles or fails to complete it, the instructor can move on to another subtest and return to it later on.
How Is the Leiter International Performance Scale Scored?
The Leiter International Performance Scale outcome is based on cumulative rather than consecutive errors, and each subtest has its own rules to be evaluated. These evaluations help identify the strengths and weaknesses in individual skills, along with their skill sets.
FAQ (Frequently Asked Questions)
Is the Leiter Test Autism-Friendly?
Yes, it is. It is designed to emphasize fluid intelligence, which accurately measures an individual's innate cognitive abilities. Meanwhile, its block-and-frame format allows the Leiter test to be taken by autistic children.
Is the Leiter Test ADHD-Friendly?
Yes, it is. Specifically, the memory and attention domains of the Leiter international performance scale help distinguish individuals with ADHD from typically-functioning individuals.
Is the Leiter IQ Test the Same as Any Other IQ Test?
No, it isn't. The main point that differentiates the Leiter IQ test from any other is that it is nonverbal. If you are looking for a standardized IQ test, feel free to take our MentalUP IQ Test!
Can the Results of a Leiter Test Change Overtime?
Yes, they can. Apart from evaluating cognitive and other intellectual abilities, the Leiter test is also used to track the improvement of children with ADHD, autism, and learning disorders (such as Dyslexia, which can be supported with Dyslexia apps for kids), and other mental impairments. Therefore, with the proper support and education, the results can show improvement.
Are you looking for a practical way to evaluate your children's mental skills and improve them? MentalUP provides hundreds of games that will help you with both of them. Because it isn't a boring test, your kids will enjoy the whole process. 🎈 🎉
Don't forget that children need to have fun when they are developing. MentalUP's gamified exercises, brain teasers, riddles, and entertaining games are the safest way for this purpose. They can improve easily by using it regularly for a long time. 🏆