Best Memory Games for Seniors
Playing memory games is one of the most excellent ways for seniors to keep their memory sharp. However, most seniors can hardly find games that are both useful and engaging. We've collected the best entertaining and valuable memory games for seniors to eliminate that problem!
Memory Matching Games for Seniors
There is a reason that memory-matching games are so popular worldwide. These games are great exercises for boosting memory and attention skills, as well as visual intelligence. Play the favorite memory card games for seniors below for a stronger memory!
Memory Games for Seniors with Dementia
Memory games for seniors with dementia must be selected carefully. Those gamified exercises should stimulate the brain, memory, attention, and recognition. Also, all of them are beneficial examples of brain exercises for stroke recovery! Here are the best games for seniors with memory problems!
To make a muscle stronger, like the brain, you have to work it out. These exercises must get harder and harder for a real improvement. 💪🧠
MentalUP features 150+ memory games to make your memory the sharpest! All these gamified exercises are carefully designed by scientists, and the game developers made them so entertaining for seniors! 🎉
With the daily dose of MentalUP, everyone can boost their memory skills. Our innovative algorithm offers the most suitable levels of the games for keeping you progressing based on your performance. 🔍
10 Memory Activities for Seniors
Playing online memory games for seniors offers the best results, but there are more ways to improve memory. We've compiled the list below for sharing all the possible activities and games that boost memory skills! These suggestions require supportive skills like attention, strategic thinking, and logic to stimulate memory at maximum.
1. Sudoku
Sudoku is one of the most popular games to improve memory for seniors all over the world. It can be considered a number puzzle that strengthens logical thinking, problem-solving, and memory skills.
For playing Sudoku, people need to pay attention to the existing numbers and fill the blanks with the right ones. It exercises short-term memory repeatedly during the game in a different way than the other memory games. That's why it's useful for almost all cognitive skills, including memory.
2. Word Puzzles
Word puzzles are excellent games to strengthen memory. The rules of these games are usually easy to understand, that's why everyone can enjoy playing them.
Word puzzles require the use of short-term and long-term memory simultaneously. Also, it strengthens the vocabulary, which is great for seniors to express themselves in daily life better. Constant learning is the key to keeping the memory active, so these games don't offer just fun.
There are many free online memory games for seniors, but some may feel confused about which ones are beneficial for seniors with dementia. Check out our Brain Words Games article to find out the best word puzzle games for people of all ages.
3. MentalUP Memory Games
MentalUP is an award-winning program offering 150+ memory games for seniors! Everyone can enjoy their daily, performance-based plans and improve their memory skills at the same time.
All the games of MentalUP are senior-friendly, just like other age groups. MentalUP has one important advantage more than other activities. It develops memory as well as attention, logical thinking, problem-solving, strategic thinking, and verbal and visual intelligence with hundreds of games!
What makes MentalUP that special? 🤩
All the games of MentalUP are developed scientifically. That's the reason these gamified exercises are extremely beneficial and engaging! 🥳✨
MentalUP also features a detailed analysis tool that people can measure their performance in different skills. By using this, everyone can detect their strengths and the areas that can be improved. 📊🚀
Start developing today with the most helpful memory games of MentalUP! 🙌
4. Concentration Card Game
One of the gold suggestions of all time is Concentration Card Game. This game has had fame because of its wonderful effects.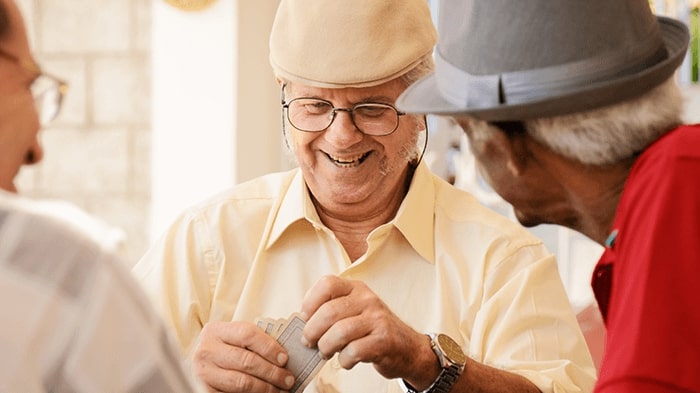 ​​There are ways to make the game simpler or more complicated. So the players can decide which version is better for them. It can be better to play this as one of the easy memory games for seniors, especially if there is a player with dementia. Check the instructions in our Concentration Card Game article for detailed information.
5. Chess
There is no doubt that Chess is the most popular strategy game ever. It's a very accessible game, online, in-person, or even in some parks with chess boards.
What makes Chess beneficial for people of all ages? This game stimulates not only strategic thinking but also creative thinking. The rules are needed to remember, so recalling them constantly during the game is necessary.
Moreover, all the family can play Chess, even with grandparents to grandkids!
6. Crossword Puzzles
According to recent studies, playing crossword puzzles decreases the risk of dementia by helping elderly people learn how to think faster! It makes crossword puzzles one of the best memory care games for seniors.
These games affect brain functions in several ways. It requires using vocabulary, memory, and attention skills.
Also, everyone can find their favorite crossword puzzles because there are many types!
7. Trivia Games
When it comes to talking about memory, everyone agrees that Trivia games are the best for it.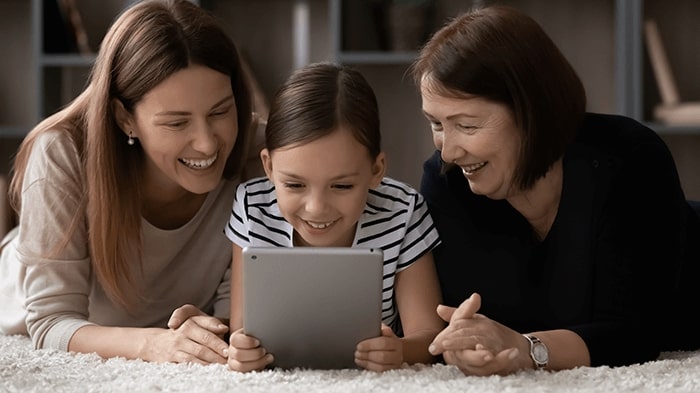 Memory games for seniors usually stimulate short-term memory, but Trivia games require using long-term memory too. In addition to that, attention and logic skills are necessary for a good score.
People of all ages can enjoy a good Trivia competition while laughing and learning about the selected topics.
8. Bingo
It would be a shame to forget to talk about one of the most popular memory improvement games for seniors, Bingo.
Usually, Bingo is considered a classic number game, but it has more benefits than regular. It supports listening skills by hearing the calling numbers, which is an excellent advantage for seniors with dementia.
It also stimulates touching and sighting senses. People must pay attention to the cards or memorize the numbers as much as possible for a good performance. That's why so many care homes or day centers provide an opportunity to play it in a social setting.
9. Arts and Crafts Activities
Arts and crafts activities are great ways to stimulate the brain and improve creativity for seniors.
Some people may think these are not memory exercises. On the contrary, using imagination and creating new items are related to old experiences and visual memory.
As another plus, making arts and crafts is fun! Everyone can accept that there is no better activity to make hands and minds busy.
10. Joining a Book Club
Memory activities for seniors don't have to focus only on memory!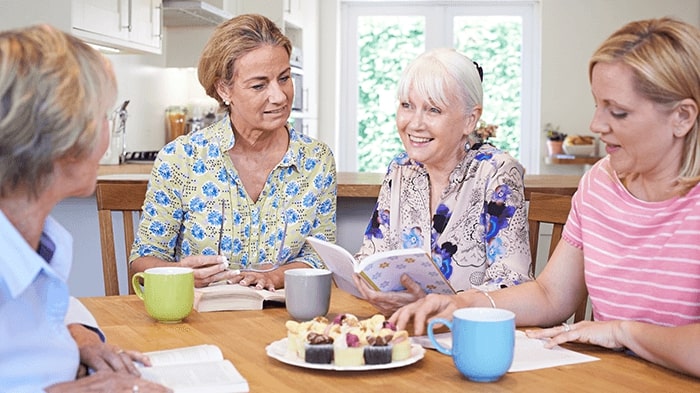 Reading a book is a wonderful activity, but discussing the details in a book club creates a real difference.
Especially recalling the words they have known or memorizing the new words supports the vocabulary skills of seniors very well, which is highly useful to express themselves in their daily lives too.
Boosting Cognitive Abilities with Memory Games
Good memory games for seniors are pretty helpful to boost cognitive skills. Having a healthy lifestyle, fighting against dementia, and keeping memory and mind sharp are some of the most important benefits of playing memory games.
For example, let's think about classical memory matching games for seniors. When someone plays these games alone or with another player, they use their visual intelligence, attention, and even strategic thinking skills as much as memory. Imagine the other positive effects of memory games that are developed by specialists!
150+ memory games of MentalUP are designed by scientists, academicians, and game developers. 🎓
All these gamified exercises are so fun and incredibly helpful to exercise the memory of people of all ages, including seniors. ✅
For a sharper memory and mind, give yourself a gift, the best memory games for seniors app, MentalUP! 🚀✨
| | |
| --- | --- |
| ✅ Features: | Games & Activities |
| ✅ Suitable: | for Seniors |
| ✅ Improves: | Memory & Recognition Skills |
| ✅ Approach: | Fun & Scientific |
Improving Mental Health by Playing Memory Games
According to studies, playing memory games for seniors can support mental health in so many ways.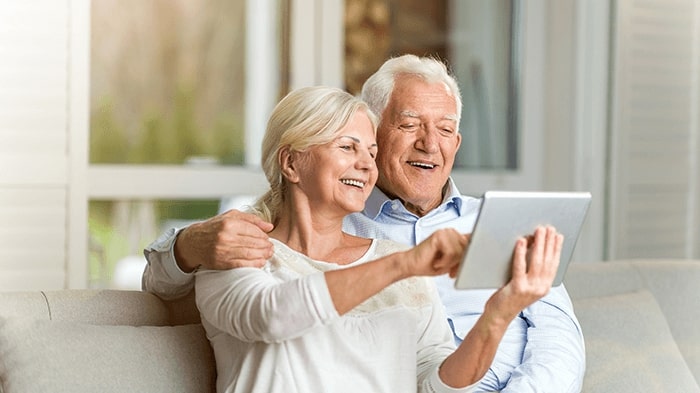 A significant improvement in cognitive skills can be observed by stimulating the brain and memory. That's why playing games is a pretty advantageous memory-boosting activity.
Besides all the benefits of memory games, like developing strategic thinking and attention, they help perform the daily tasks of seniors better and positively affect mental health.
FAQ About Memory Games for Seniors
What can seniors do to improve memory?
Some memory exercises like playing memory games are excellent for memory improvement. There are many memory games, but MentalUP offers the best memory games for seniors online and on the app.
What game can help seniors prevent memory loss?
Seniors can find many games that claim to be good for memory improvement, but some may not be that helpful or can be tedious to keep playing every day. MentalUP offers 150+ fun memory games that can help to prevent memory loss.
Which game is best for memory power?
It can be hard to choose only one game to keep the brain active. Memory should be enhanced with different memory games as a daily activity for better results.