How to Improve Stroke with Brain Exercises
Stroke recovery is a process in which stroke patients should improve their cognitive abilities. If you or your loved ones have suffered from a stroke, you may notice that doing brain exercises is the most suggested way to improve brain and memory.
But which brain exercises for stroke recovery are the most effective ones? As MentalUP, we've compiled a list of the best brain stroke recovery exercises. All those games and activities we've suggested are helpful to boost the quality of life besides being beneficial!
Best Brain Exercises for Stroke Recovery
Do you know lots of fun exercises that improve cognitive skills? Yes, enjoying what you do while regaining full function of your body and brain is possible! Here are the best options you can do as some of the best brain exercises for stroke recovery:
1. Exercising with MentalUP
MentalUP is an award-winning app that is developed by academicians, specialists, and game designers. It offers more than 150 memory, attention, logic, verbal, and visual intelligence games that improve cognitive performance. You can play some of the best brain teasers, free brain games for seniors, and brain exercises for stroke recovery below!
Memory Card Games
Memory games are one of the best brain exercises for stroke recovery ever. Discover the most beneficial ones now:
Logic Games
There are many brain exercises for stroke recovery; one of the most helpful kinds is logic games. Here are the most effective logic exercises for stroke patients:
Word Games
Brain word games can make a real difference in improving stroke patients' language and verbal intelligence skills. The following games are highly recommended as brain stroke recovery exercises:
Attention Games
Developing attention and concentration skills are highly important for stroke patients. You can check the games below to support attention skills while having fun:
Choosing beneficial brain exercises for stroke recovery is essential to experience real progress. 💯
MentalUP is here to help! 😍
The award-winning app offers 150+ brain exercises and 240+ fitness exercises to boost brain and body power together. One app for both! 👏
All you need to do is download MentalUP and then start playing after choosing your age category. The smart algorithm analyzes your performance and creates your daily exercise routine according to your level! 🧠🤸
Improvements are the main aim for stroke patients; that's why having fun, exercising memory, logic, attention, verbal and visual intelligence, and developing all your skills simultaneously are the most important benefits of playing MentalUP! 🚀✨
2. Playing Board Games
You may think playing board games is a great choice for spending time with friends or family, but most people don't consider board games as one of the important brain exercises for stroke recovery.
Actually, board games offer much more than fun! While they reduce stress and generate happiness, they also improve multiple skills like strategic thinking, logic, attention, memory, and comparison. No need to mention that playing family board games provides socialization which is quite crucial for elders and other stroke patients!
3. Cooking
Learning a new recipe or remembering an old one… Either way, these actions stimulate the brain and memory without causing stress. That's why cooking is one of the best stroke recovery exercises for your brain!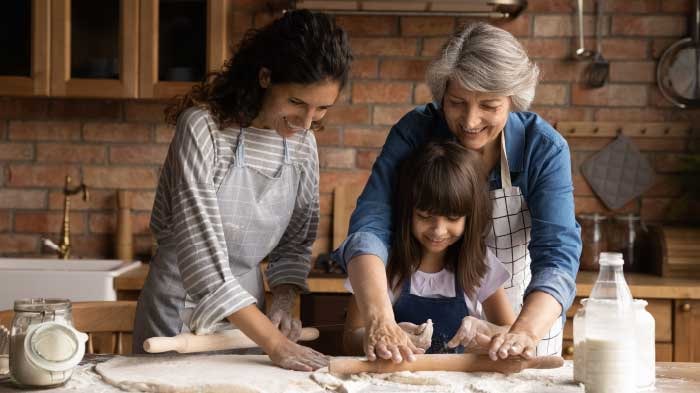 Using most senses like smell, taste, and touch simultaneously is another benefit of cooking for stroke patients. To make this activity more interesting, you can try one meal from different cuisines every week and talk about other cultures and their favorite ingredients during cooking sessions!
4. Drawing
Do you know that making art helps cognitive skills as one of the most effective brain exercises for stroke recovery?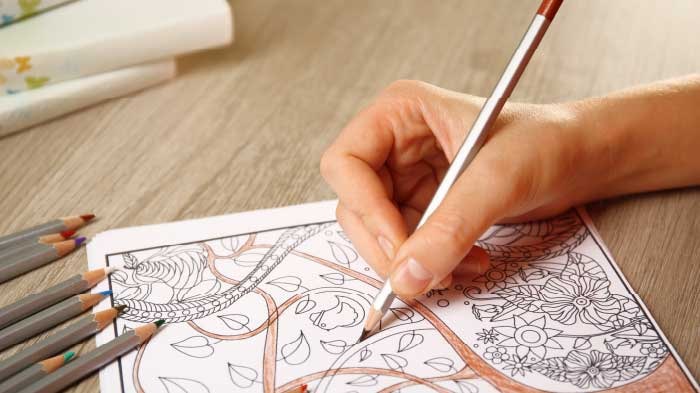 That's true! Drawing stimulates both sides of the brain because it requires analytical thinking and creativity at the same time. If a stroke patient is interested in art already, freestyle sketches can be better, but even working on adult coloring books can support the improvement process.
5. Listening to Music
Who wouldn't love listening to music? But how many of us know that this is an incredibly beneficial activity for aged stroke patients?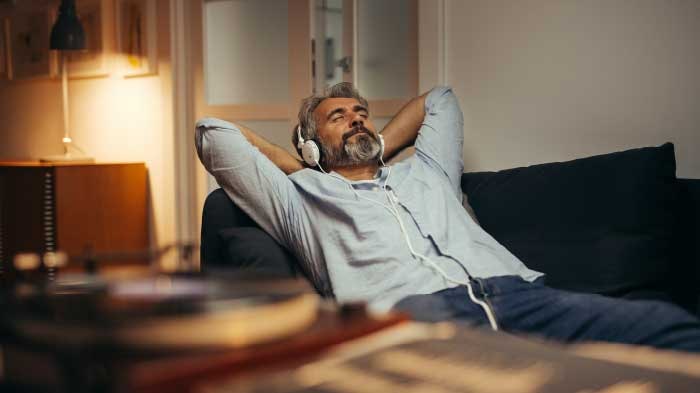 Listening to music can seem like an ordinary activity, which is one of its good things. No one needs to make extra effort for this, even if it offers to support listening, attention, concentration, and language skills at the same time.
Some seniors even prefer to dance while listening to their favorite songs! It would be beneficial to listen to new songs to take maximum advantage of this activity.
6. Taking Photographs
Photography can be a joyful experience for some stroke patients, so it is a good part of the routine brain exercises for stroke recovery.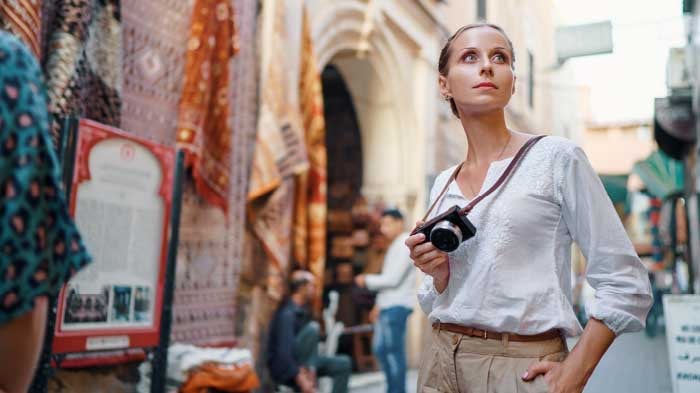 Taking photographs enhances visual attention, spatial intelligence, creativity, and attention to detail. It also supports eye-hand coordination, which can be counted as a physical activity advantage. If they like taking pictures, this can make them feel motivated for longer walks and increase stroke patients' moods too!!
7. Doing Physical Activities
Here is one of the most critical brain stroke recovery exercises: doing physical activities! People inevitably need to improve their bodily functions, like their brains, after a stroke.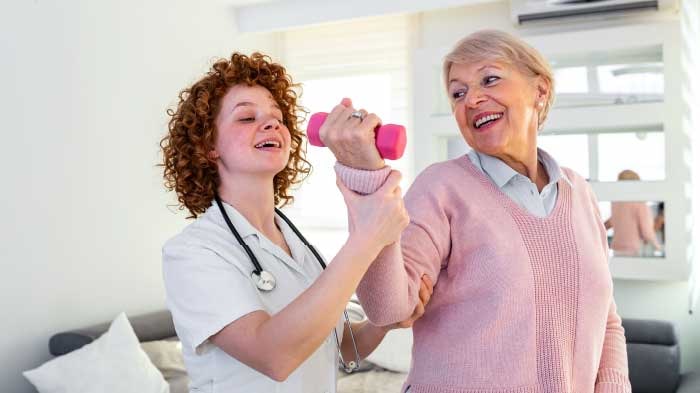 According to professionals, physical activities support overall stroke recovery, cognitive function, and memory. You should consult a specialist about which physical activities suit your stroke patient.
Walking and doing some easy balance and stretching exercises may be enough to maintain physical and mental health, but be sure about considering all these options with a specialist.
MentalUP offers 240+ physical exercises as well as 150+ brain exercises! 👟🧩
All of them are developed by academicians, specialists, and game designers. That's why they are so fun, besides being beneficial! 👏
Balance, strength, stretching, cardio, and fun exercises… Daily programs of MentalUP make people of all ages move and use their muscles to get stronger. 👟💪
Don't forget that our brain is also a muscle! We need to keep it sharp with brain exercises, and MentalUP offers the best of their kinds! 🧠✨
8. Writing a Journal
Writing exercises are highly recommended for stroke patients. We've already shared some of the best word games that can be helpful, but there is also one hero-like activity: writing a journal!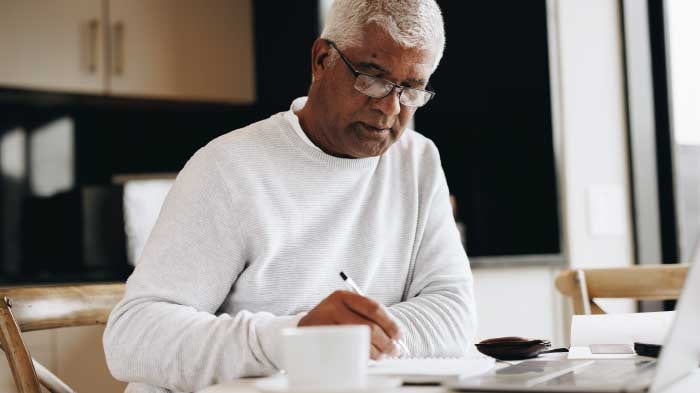 It may seem relatively easy at first, but writing a journal helps develop multiple skills like memory, attention, language, verbal intelligence, and eye-hand coordination! Plus, it can reduce the stress of stroke patients and give them a new perspective on their daily lives.
9. Doing Meditation
Who would say "no" to a calm and clear mind? No one, we assume! Doing meditation is directly related to reducing stress and anxiety, and it is also beneficial as one of the best brain exercises for stroke recovery.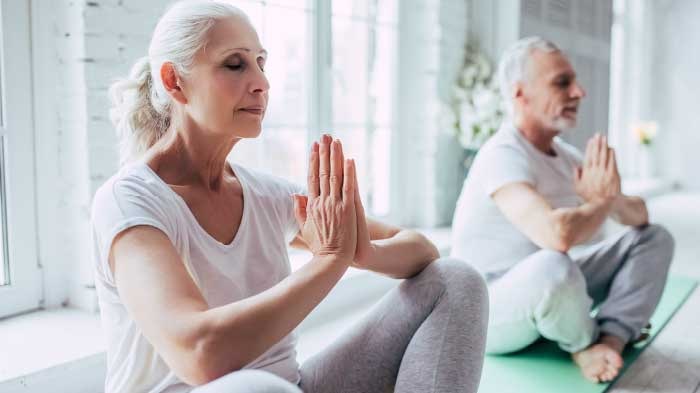 You may think that "It's not a brain puzzle or anything, so how can meditation help stroke patients?". Well, according to the specialists, doing meditation improves attention span, focus, and concentration skills. One of the enormous benefits of it also promotes positive thoughts!
10. Playing Card Games
Even if there are lots of brain exercises for stroke recovery, there is no doubt that card games are one of the most important of them.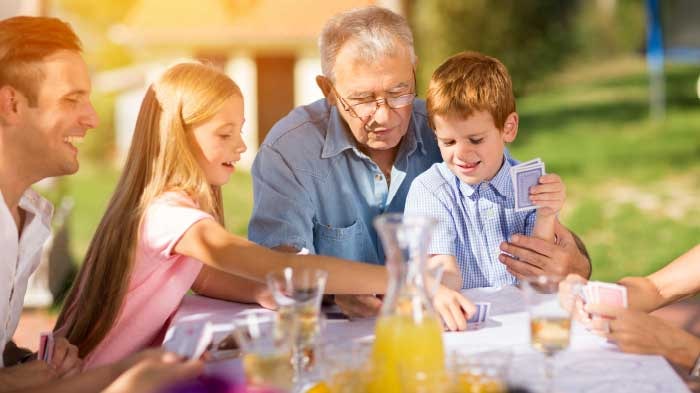 Playing card games supports visual intelligence, attention, and memory skills simultaneously. There are several ways to play with cards, like card matching games, spot the difference cards, memory cards, and more. You can buy different decks of cards for each of them or simply download MentalUP to reach all kinds of card games for stroke patients!
Are you ready to play the most entertaining and beneficial brain games? 😍
If your answer is "yes!" download MentalUP, and be surprised how easy and fun it is to develop your abilities with these brain exercises! 🙌
The award-winning app, MentalUP, is suitable for all ages. Just pick your age category, and let the smart algorithm analyze your performance. Developing your skills is the main goal, so your daily programs will be prepared only for you most uniquely and beneficially! 🚀✨
Start playing and check your performance with our detailed analysis tools. Tracking your performance and challenging your brain daily is the key to improvement! 📊🏆
Now you know the best brain exercises for stroke recovery ever! All of these suggestions help improve cognitive function day by day. Having a good time and supporting the brain and body power of stroke patients at the same time is possible if you give a chance to these activities!