Learning games for teenagers are one of the best ways to develop their memory, logic, and problem-solving skills by giving them a chance to have fun at the same time.
Learning Games For Teenagers
There are lots of options among the best learning games for teenagers but the ones that help them in their school life are more important. Look at our mind-boosting compilation.
Fun Learning Games For Teenagers
Because teenagers want to have fun all the time by being active, they need different learning games to develop mentally. These games are designed for them.
Free Learning Games For Teenagers
If you need interactive learning games for teenagers that will empower their logic, attention, and memory, you are in the right place. You will see the difference on short notice.
MentalUP offers a rich and reliable source of learning games for different age groups. You can benefit from hundreds of brain training activities and exercises. 🎯
When you choose age-appropriate educational games for teenagers, you can provide your older kids to be more successful and confident in their daily lives. 💪
By trying MentalUP's logic, memory, and language learning games that are designed for academicians, you can help teenagers to grow as young adults in an effective way. 🎓
Learning Games For Teenagers With Learning Differences
Learning differences sometimes make people's lives harder. To avoid this, you can always benefit from appropriate methods. Let's look at our fun exercise alternatives.
1. MentalUP Brain Games
Learning games for teenagers with learning differences are one of the best ways to support them. Thanks to these games, they can develop their mental skills.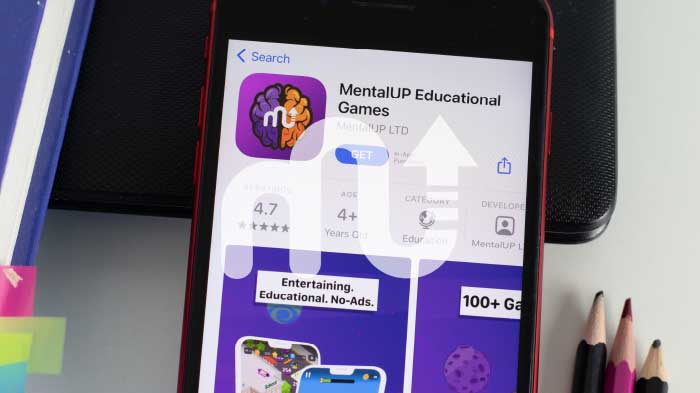 When your older children start to play games for teenagers with learning disabilities daily, they will start to feel more confident both in their classes and daily lives.
In this way, they will cope with the challenges of the differences that cause a bump in their developmental road. Don't forget regular brain training exercises can make a big positive impact.
The app is available on:
2. Uno
Uno card game is an entertaining game for boosting mental skills. It can be played everywhere with at least two players.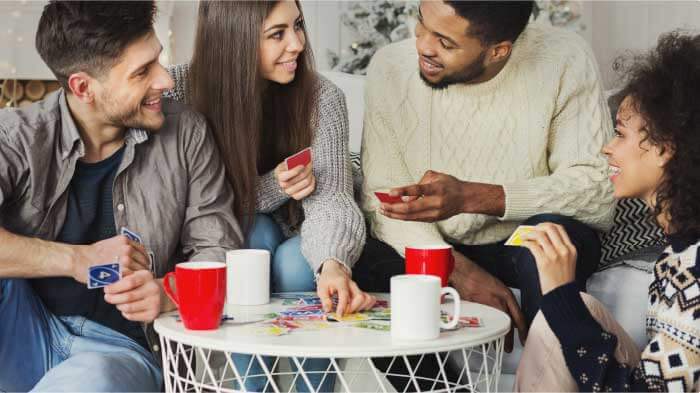 When you need a fun activity that is also improving your memory and logic abilities, Uno might be the best option. Keep in mind that it is better to play it with more people.
Uno card game is beneficial for developing fine motor skills and it is very important for overcoming learning differences. You won't be regret trying.
3. Memory Card Games
Memory card games is one of the most preferred learning games because it is helpful to improve both short-term and long-term memory skills.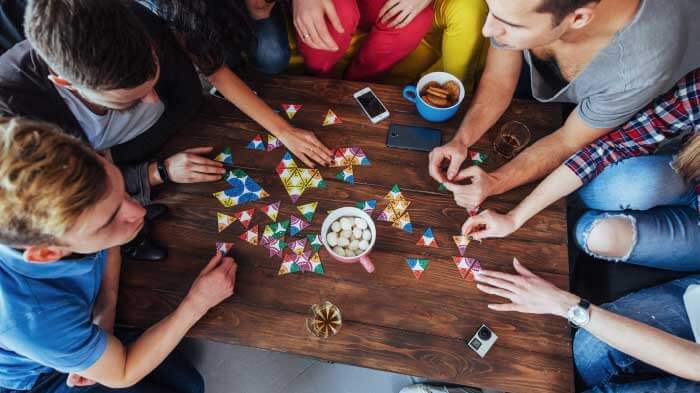 You can find different options of memory cards games according to your interests. These are also known as brain games that brain training apps offer.
Memory card games for kids and teens are also beneficial for learning basic mathematics, developing strategic thinking, and providing social interaction.
Don't skip without visiting the most popular memory card games.
4. Domino
Domino is an old and traditional game that is played for ages. It is both entertaining and beneficial for developing critical thinking skills.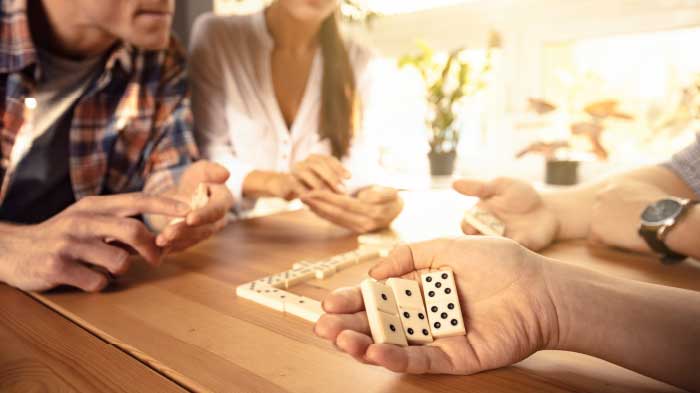 Analytical thinking and problem-solving skills that can be boosted by playing dominos often are very helpful to deal with learning differences.
When you empower your logical thinking abilities, you can also start to act on your needs and feel more confident in crowded groups of people.
Classroom Learning Games For Teenagers
Thanks to classroom learning games for teenagers, you can help the students to have fun and develop at the same time when they are getting ready for 8 plus exam or other tests. Don't skip without looking at our brain training activities.
5. Treasure Hunt
Free educational games for teenagers help them to be active both mentally and physically. Treasure Hunt is one of the most popular examples of these classroom games and outdoor activities for kids. This game is suitable for different age groups.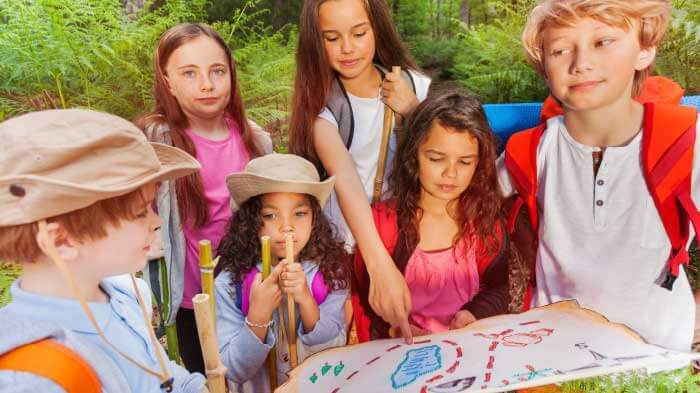 To play treasure hunt with teenagers, you need to prepare it in a detailed way. So, it is better to start in the class and go outside to the school garden.
Because it is a team game, it helps teenagers to work together for a target. Also, you can give an award to the winner when the game ends.
6. Art Competition
If you want the teenagers to be creative and develop their creativity, you can organize an art competition in the class. Don't forget that it will be more fun when there is a rivalry in creative activities for kids.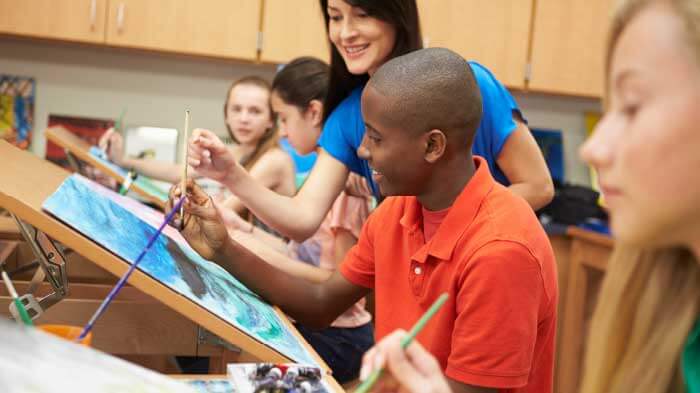 Art competition's rules can be formed according to the competitors. So, if you wish, you can limit the game with a single art or all the arts and crafts according to the teenagers' talents.
This learning game is helpful for improving visual analysis, emotional intelligence, and concentration. Let the teenagers free and give them space to show themselves.
7. Chemistry Projects
Chemistry can be challenging for some teenage students. But if you want them to be more successful in this area, you need to express them it is also a very fun activity.
When teenagers start a chemistry project according to their interests, their attention span will expand in an effective way. Moreover, these projects can be organized as group work.
Don't forget these kinds of projects are always beneficial for improving kids' hand-eye coordination and focus skills. Therefore, it is among the best options of learning activities done in the classroom.
8. Twister Tournament
Twister is one of the other favorite fun educational classroom games for teenagers. Maybe you don't think it is a learning game but when you learn its benefits, you will be surprised.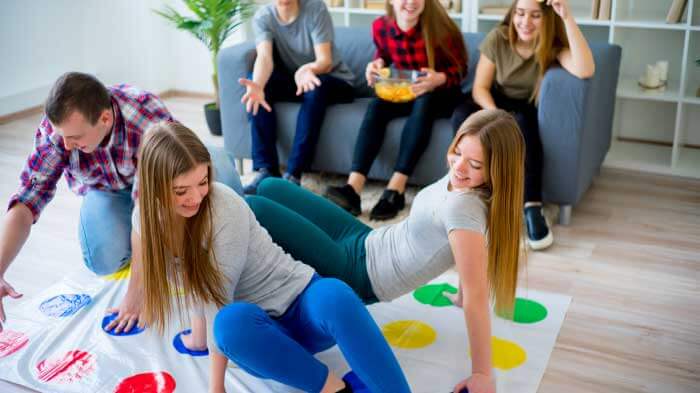 Because Twister is not only a very simple but also an entertaining game, it will be easy to organize a Twister tournament in the classroom environment.
Don't underestimate Twister's benefits. It is helpful for teenagers to boost their physical development and motor skills. Also, it is an interactive game that improves social abilities.
Learning Board Games For Teenagers
Learning board games for teenagers is helpful for them to spend quality time together with their peers. These games empower their logic, memory, and math skills simultaneously.
9. Monopoly
Sometimes it can be hard to find beneficial online learning games for teenager students. In these kinds of situations, you don't need to search it far away.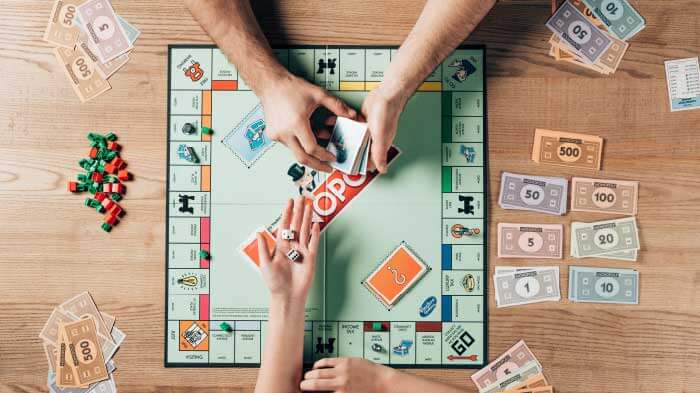 As one of the oldest popular games in time, Monopoly can be the best option for you. It develops not only mathematical and counting skills but also self-confidence.
Because you should experiment with firm decision-making processes during the game, it will boost your cognitive skills. You can prefer it when you need a fun learning activity.
10. Scrabble
Scrabble is one of the best brain words games and among the most beneficial and fun educational games for teenagers. It helps teenagers to expand their vocabulary and develop their verbal fluency.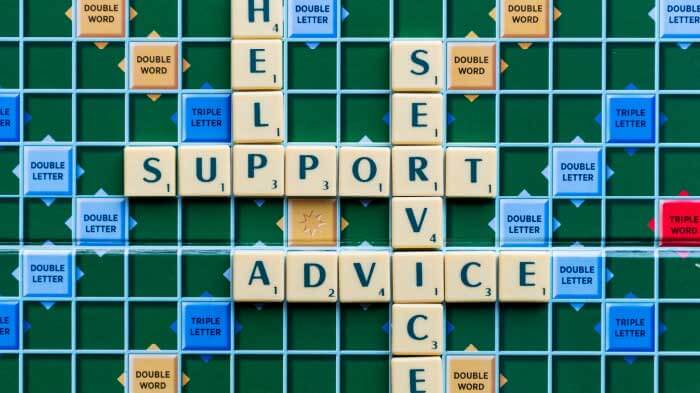 It also reduces the risk of Alzheimer's Disease and Dementia because it boosts the mental activities of people by training their brains actively.
Keep in mind that teenagers are near the end of their developmental process. So, if you improve their brain development, it will be very helpful for them in their adulthood. Playing Scrabble is an effective method in this context.
11. Battleships
You can think of Battleships as an alternative among multitasking learning games for teenager students. It is a strategic game, that boosts teenagers' logical thinking and planning skills.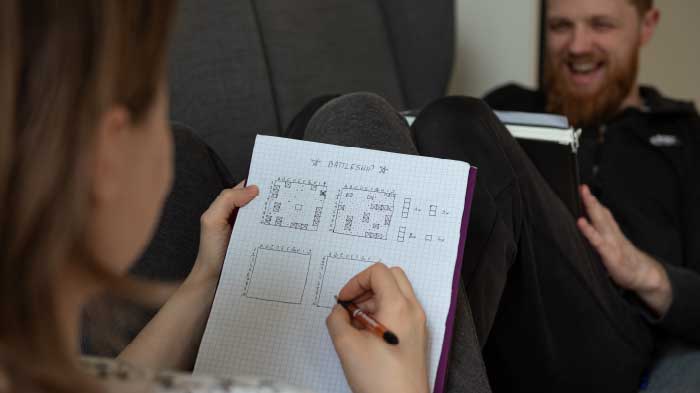 Moreover, Battleships can be a creative option as it is among the best teenager games for learning geography. You can try to play it as you are in a real place on earth by using paper and pen.
Especially the teenagers who are into exciting stories love this game. Battleships improve their strategical thinking skills, logical abilities, and decision-making skills.
12. Jenga
Jenga is a learning board game for teenagers who love to join adventurous competitions. It is very effective for boosting focus and attention. It can be played with many players.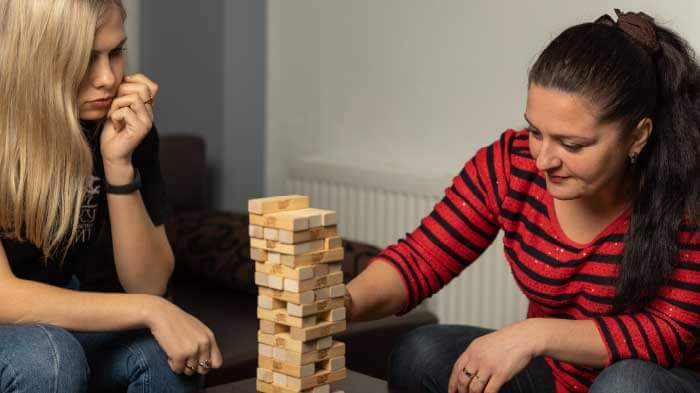 We can say that Jenga is one of the best alternatives of learning games for teenagers that boost hand-eye coordination and problem-solving skills.
Playing this game reduces the risk of short-memory loss and develops cognitive functions on short notice. You can have an entertaining game night with your whole family with Jenga.
5 Tips You Need to Know When Choosing a Game
When you choose educational video games for teenagers, you should always be careful about their harmful effects. Try to prefer safe and no-ads learning games.
It is important to choose an entertaining and educational game for teenagers because they can be easily bored.
Keep in mind that teenagers that are almost young adults prefer to be busy with their areas of interest. Therefore, you should choose the games according to their needs.
Challenging games can be fun but also learning games that are simple to play might be better to choose. Because teenagers can be tired from their lessons, they sometimes don't want to play games that remind their classes.
In the modern world, we have so many alternatives when it comes to learning games. However, when you choose to prepare the game together with teenagers, it can be more fun and educational. Try to keep this tip in mind.
Although you read all the tips for choosing the best learning games for teenagers, it can challenging for you sometimes. You don't need to worry about it anymore. 👏
MentalUP offers you the most suitable options for learning games, math jokes, exercises, riddles, and activities for teenagers. Scientifically approved educational app MentalUP is among the best computer learning games for teenagers. 🎁
Don't forget you can track their growth with detailed reports, compare them with their peers and have access to the appropriate tests other than fun educational games for teenagers online thanks to MentalUP. 🎈