Popular Learning Games for 7-8-Year-Olds
Children 7-8 years old are now more mature and confident these days. For 7-year-old development and 8-year-old development, you can choose more complex and challenging activities than younger ages. Also, you can start taking advantage of printable activities.
When choosing games for 7 years old and games for 8 years old, you can choose games that are fun and educational but also require a longer attention span. Because at this age, children start to use their motor skills better and discover their strengths as development milestones. Their social interactions are high. Therefore, you might want to prefer ice breaker games for kids who can develop in group activities as well as in individual activities.
So let's take a look at 7 age games, 8 age games, craft activities and the effects of these games on children's development:
1. Mastermind
Mastermind Board Game is a code-breaking strategy game for two players. It's one of the most popular games especially among learning games for 7-year-olds and learning games for 8-year-olds. The game improves strategic thinking, logic and reasoning skills in children.
The Codemaker creates a secret code and the Codebreaker tries to match the code using logic and even a bit of luck. After each move, the Codemaker gives the Codebreaker clues. Make the code even more challenging by using multiple pegs of the same color or leaving one or more peg holes blank. With many possible code combinations, every game is guaranteed to be a brain teaser!
2. MentalUP
MentalUP Educational Games is a great brain teaser resource for children of all ages. It offers dozens of games and different difficulty levels for educational games for 7 years old, educational games for 8 years old, 7-year-old cognitive development games, math games for 8 years old, verbal intelligence, and many more options.
MentalUP is the learning app that determines the intellectual potential of the player and starts it from the most suitable game. The award-winning app follows a special method in order to support the mental development of your children.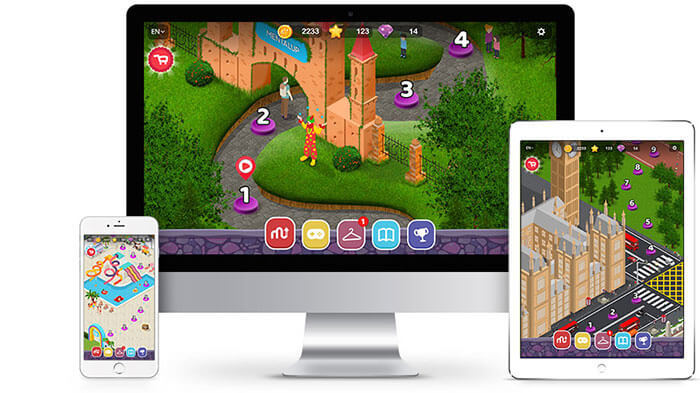 By using MentalUP Educational Games, you can support your child to develop perfectly in many areas, from mathematics to visual intelligence, from focus to attention, from motor skills to verbal intelligence, as one of the best educational toys for 8-9 year olds and apps for 7 year olds.
Also, it is important to remember that if you have younger children, there are lots of alternatives according to your kids' age group, such as learning games for toddlers in MentalUP.
3. Cluedo
Cluedo is a classic mystery detective game known as one of the most fun games for 8-year-olds. Older children also love this game. It has positive effects on the development of logic, strategic thinking and reasoning skills in children.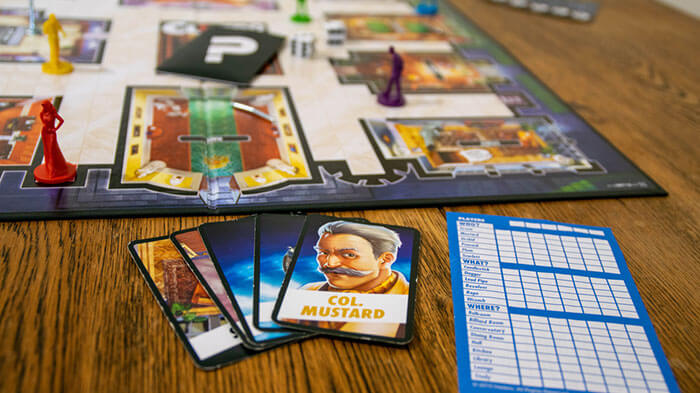 The murder mystery board game is for three to six players. The aim of the game is to determine who killed the victim of the game, where the crime took place and which weapon was used.
Each player takes on the role of one of the six suspects and tries to draw the right answer by strategically acting on a game board representing the rooms of a host and collecting clues about the murder conditions from other players.
4. Monster Physics
Monster Physics is a unique building application that allows kids to play with physics! This game has an important place in the category of fun games for 8-year-old boys and games for 8 years old girls.
It supports children to improve their learning skills, physics knowledge and logic. In addition, a separate learning section introduces players to basic physics concepts such as friction, force, mass, acceleration and more.
Children create and operate their own cars, cranes, rocket ships, aircraft, helicopters, tanks and more. They build complex working mechanisms with over 68 different parts. They choose from different materials such as metal, wood, plastic, rubber and ice.
5. Escape Rooms
This is perhaps one of the oldest known games. Many different versions have been released over time. You can find many alternatives to play this game in the form of a board game, online platforms or physically in real life. Roomescape is one of the most preferred one among the 7 and 8-year-old games, as children at these ages develop their motor skills sufficiently and move on to more complex thinking.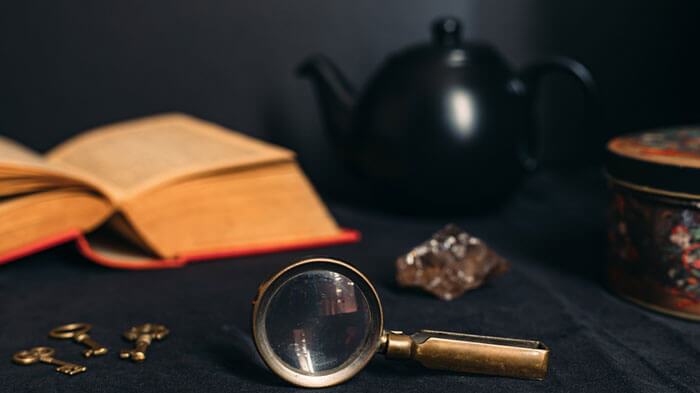 Roomescape games are designed as players trying to get out of a locked room by solving certain puzzles in a limited time. It provides the development of motor skills, logic, strategic thinking and reasoning abilities, beyond children's entertainment.
6. Battleship
Battleship With Planes Strategy Game is designed by adding a fun commentary to traditional warship games. It is one of the most loved and popular games among 7 years old boys games and 8 years old boys games. This game is very useful in the development of critical and strategic thinking, attention, focus, social skills and logic.
Battleship With Planes Strategy Game is a classic naval war game. In a head-to-head battle, players search for the fleet of their enemies and try to destroy them one by one. At the same time, they try to protect their own fleets.
7. Geography Drive USA
If you are looking for games for 7 years old boys or 8-year-old boy games, Geography Drive USA is for you. Children in this age group love to explore. And this game will contribute to their mental development, learning skills and academic success.
In this online game, kids jump into their cars and embark on a fun and educational journey. During the journey, they learn about the states, history and important places of America.
Support multi-faceted ways of learning in children with MentalUP!
While many games focus on developing one-way skills for children, MentalUP supports multi-faceted ways of learning with over one hundred and fifty games. As all games are designed by academics, MentalUP offers the most reliable source for your children's development.
Home Activities for 7-8-Year-Olds
Apart from board games or online games, there are also fun games and activities that you can easily organize using your creativity at home. And all of these games are free! Educational activities for 8 years old, fun activities for 8 years old, fun learning activities for 7 years old or math activities for 7 years old... You can find all and more in our article:
1. Chatting With Alphabets
This is one of the very useful brain words games as a learning activity for 7 year-olds and a learning activity for 8-year-olds. While developing both written and verbal skills, it also benefits the development of logic.
One of the children writes a word on the paper in the middle. The next player must write another word starting with the last letter of the word spelled. The spelled words cannot be reused and this cycle continues as much as possible.
2. MentalUP Educational Games
If you are looking for an all-in-one solution for your 7-8-year-old children to spend their free time at home, try MentalUP Educational mind games, memory matching games, attention & concentration games like a popular game spot the difference, analytical thinking, visual intelligence, and a lot more… They're all designed by academicians and they are all on MentalUP!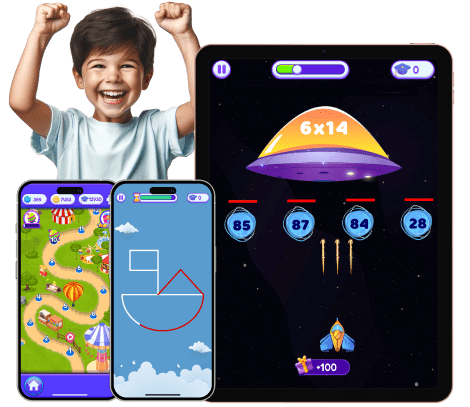 MentalUP, which is one of the best apps for 8 year olds, is unique for your child. Brain exercises and mind games are created according to your child's age and performance!
Give MentalUP a Try - It's Free!
3. Find the Location
If you are looking for activities for 8-year-olds at home and activities for 7-year-olds indoors, this game may be one of the most educative. With this game, you can improve your child's geographical knowledge, learning ability and field comprehension ability.
Hang a map on the wall and say randomly country name, mountain name or stream name and ask children to show it on the map. The first child to know wins points! This fun game can be used in classrooms because it is among the most entertaining back to school activities and educational exercises.
4. Origami
The most popular classic of all time ... Origami is one of the most preferred activities in 7 and 8-year-old games. This activity allows children to develop geometry skills, hand-eye coordination and fine motor skills.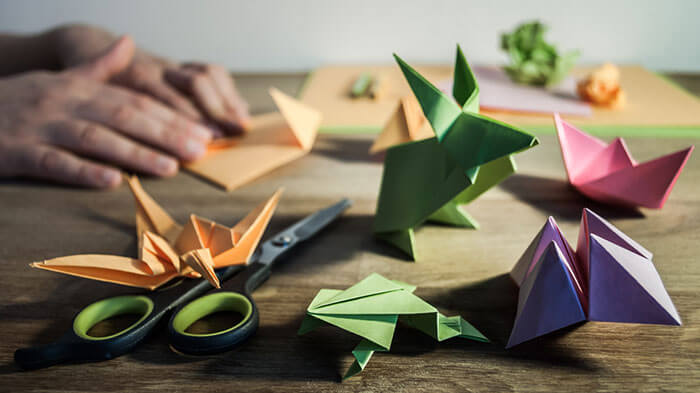 Give each child a piece of paper. Tell them how to fold the paper and create a plane or a bird figure. Feel free to check out our printable origami guides for even more fun!
5. Family Tree
Among all the lovely activities for 7-year-olds at home and activities for 8-year-olds, this one creates a different bond between you and your child and allows your child to learn where their roots come from. Knowing family trees improves self-confidence in children and increases their desire to learn, research and focus.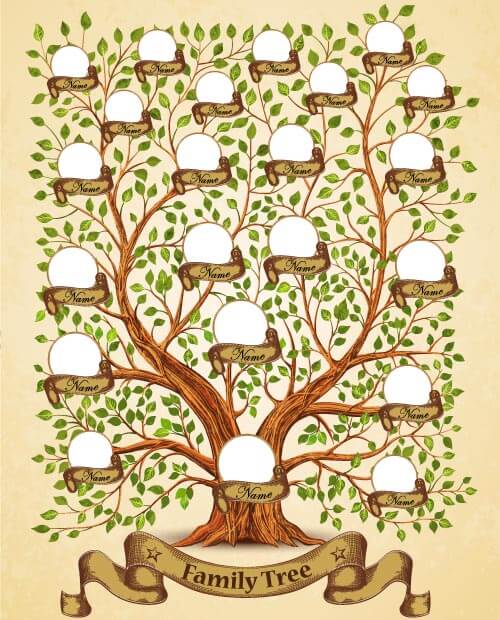 Start by drawing a beautiful tree with your child. Then start looking at your family albums. Tell him/her the stories of the grandparents and take your time to answer their questions to establish relationships. Place family members' photos in the tree and let the links come to life.
Board Games for 7 - 8 Year Olds
Are you looking for fun board games for 7 year olds or exciting board games for 8 year olds? You're in the right place! Check out these cool games that your children will definitely enjoy!
Best Board Games for 7 Year Olds
1. Uno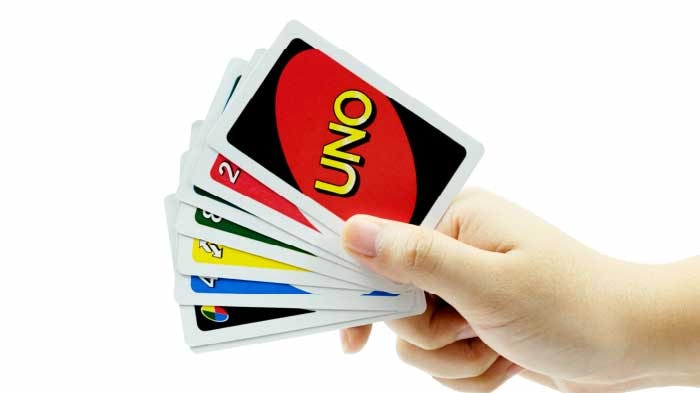 Uno is a classic card game that children of all ages love to play, and all you need is a deck of Uno cards! You can also use it as one of the most entertaining educational toys for 10-12 year olds or older kids.
Is it only fun? Not quite! It also helps improve focusing and memory skills!
If you have any problems acquiring a deck of Uno cards, you can always substitute them with a regular deck of cards and turn them into a fun Concentration Game!
2. Parcheesi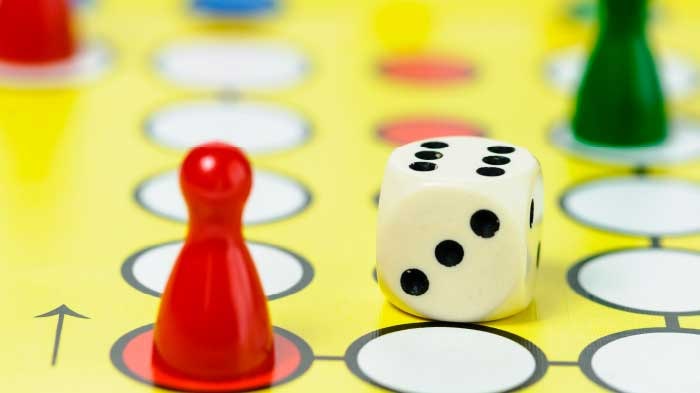 It's time to roll the dice!
Parcheesi is no doubt one of the best board games for 7 year olds! Although it may seem like a chance game with no benefits for the mental development of children, it is helpful to teach children patience, and it is very fun with the element of surprise. You can easily find the board game online or from your local entertainment stores.
3. Chess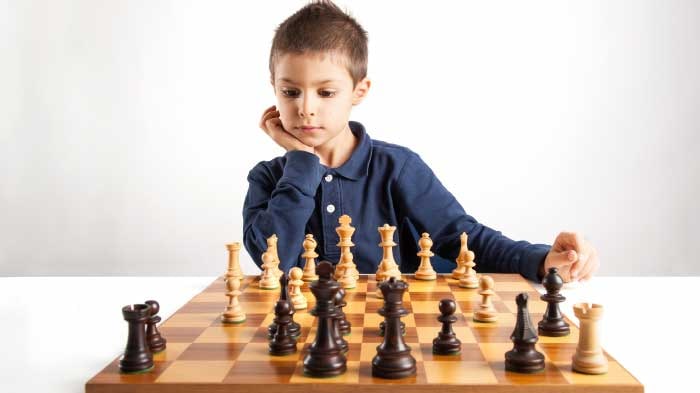 Here is a traditional board game that comes with loads of benefits!
Chess is one of the best brain development games for 7 year olds that will profoundly benefit your children, especially once they start to play at an early age. It helps children gain and improve strategic thinking, problem-solving, and concentration skills along with other important traits such as patience and excepting consequences.
4. Ring-up Game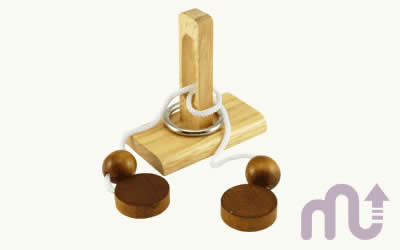 It is a difficult intelligence game with a wide variety of versions, with the main principle of getting out a ring from a system. Yes, it's a challenging game!
The first impression might be that it is impossible to take out the ring from the start point to the end. It is a game that requires intense concentration.
5. Abalone
It is a two-player strategy game with simple rules. In the fact that it is elementary, playing Abalone is also fun and mind-developing. It is based on sumo-wrestling.
Each player has 14 black or white marbles on a hexagonal board. The point of the game is to push at least six marbles of your opponent out of the board. Players can move one, two, or a maximum of three marbles at any one time horizontally, vertically, diagonally, forwards, or backward across the board.
To push an opponent's marble, the attacking player should have a greater number of marbles in a row than that of his/her opponent. Thus, three marbles can push two, three can push one, or two can push one but not vice versa!
Best Board Games for 8 Year Olds
1. Tangram Puzzles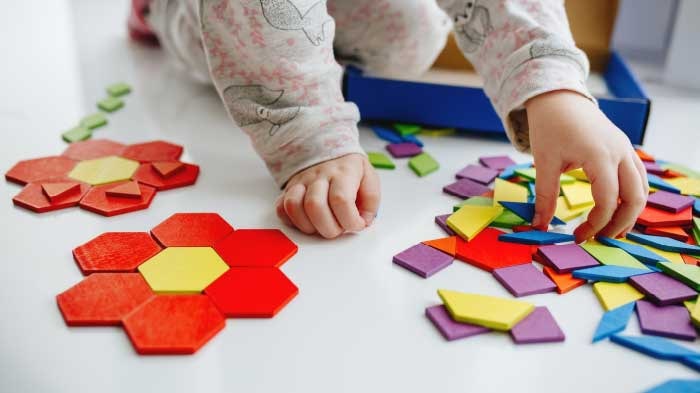 If you haven't heard about Tangram puzzles before, you've missed out on a lot!
Tangram puzzles are traditional Chinese puzzles that aim at enhancing strategic thinking skills, building proper motor skills, and improving concentration skills.
As the traditional tangram consists of a square, we have tens of different printable tangram puzzles for you and your children to enjoy!
2. Sudoku
Sudoku is a fun brainstorming game with a simple rule that requires a lot of strategic planning, enhanced memory skills and so much more. After all, it is one of the most beneficial brain development games for 8 year olds.
Just like many of the fun games listed in this blog, you can play it traditionally on paper with numbers, online or with fun printables with different figures on them!
3. Scrabble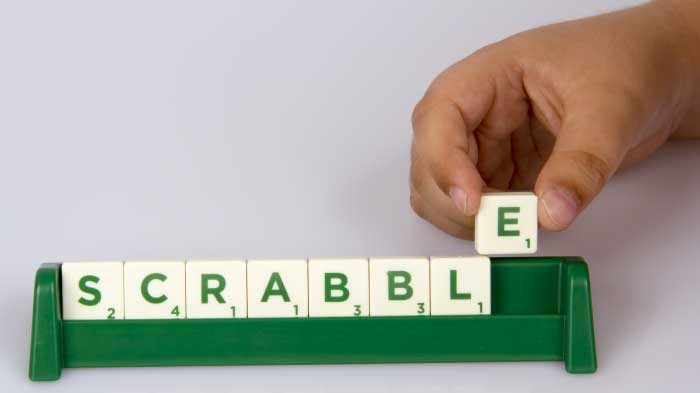 An old yet still popular game, Scrabble!
This fun game is not only perfect for game nights with friends and family, but it will also help with enhancing your children's vocabulary, strategic thinking, and concentration skills. What else can a game offer?
4. Gobblet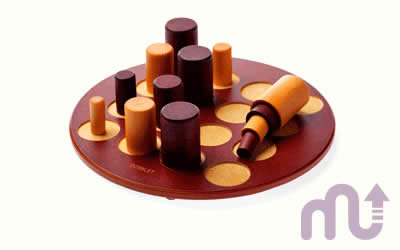 It's a two-player educational board game. You have 4 cups in 4 different sizes. You must bring a total of 4 cups together by including 1 cup in every move. All cups have different sizes, so if your opponent puts a bigger cup on your cup or your opponent lifts a cup, and your little cup is there, these things can change the direction of the game.
In the Gobblet game, you should estimate your opponent's movement, be careful while you are moving, and remember which cup was there under the cup you move. Otherwise, you can lose the game.
5. Mancala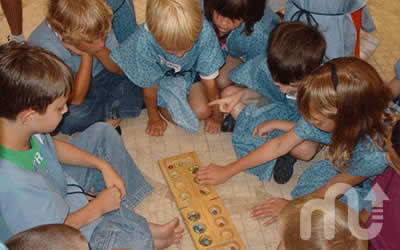 Mancala, which also means a transfer, is a Turkish strategy game believed to be first played in the 16th century. Among all Turkish intelligence games, Mancala is very well known all over the world.
It is a two-player game, and each player has six small wells and one big container, which is used to collect stones. Each player has 24 stones, and the total stones are distributed to the wells as four stones for each well.
The first player takes four stones in any of the wells on his/her side and leaves one of the stones where he/she takes them all. Then, the player distributes the rest of the stones one by one in the right direction to the wells and finishes all the stones.
The game ends when all the stones of any player are completely over.
Games to Play With 7 - 8 Years Olds
We heard that you were looking for fun games and activities to perk up game nights! Here are some of the best for you and your family to enjoy!
1. Charades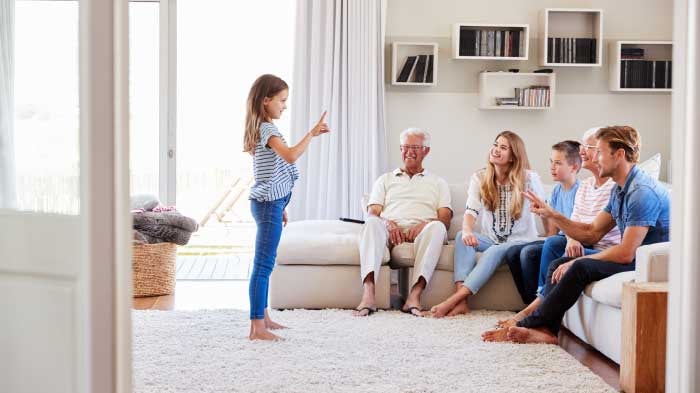 If there's something more fun than watching a movie, that will be playing Charades!
This game is a perfect alternative for family nights which include games to play with 8 year olds. It requires concentration, strategic thinking, and lots of creativity, so don't forget to include it in your game night list!
2. Bingo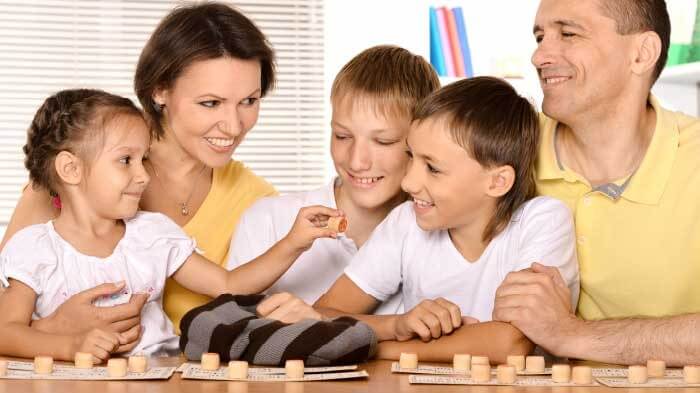 Bingo is a fun family activity that is loved by people of all ages!
For this activity, you will need a lot of concentration to follow the numbers and don't miss out on the chance to win!
3. Twister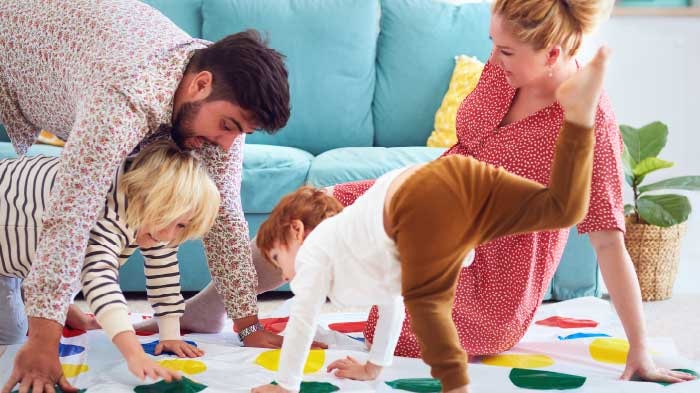 Ready to twist the game up!
Twister is hands down one of the most fun family activities ever! However, that shouldn't fool you!
This widely popular game requires very proper motor skills and helps you build them as you play along. You can also play this game in your garden or parks. So, it will become one of the most fun outdoor activities for kids.
Development Checklist 7-8-Year-Olds
Answer "Yes" or "No" according to your child's performance to the development areas in the checklist below.
If two or more of the answers you give for each section about your child are "No", consider talking to a specialist.
Does your child have difficulty with:
| | Skills | Yes | No |
| --- | --- | --- | --- |
| Physical development | Safely performing a forward roll. | | |
| | Kicking a football with reasonable accuracy and consistency. | | |
| | Using a skipping rope. | | |
| | Catching a small ball using hands only. | | |
| | Walking on a balance beam. | | |
| | Jumping over an object and landing with both feet together. | | |
| | Running around obstacles while maintaining balance. | | |
| Social development | Enjoy being around their friends. | | |
| | Playing with small groups and making up their own games with rules. | | |
| | Enjoying play with other children of their own sex. | | |
| | Negotiating during play. | | |
| | Engaging in well-organized play. | | |
| Brain development | Counting by 2s and 5s. | | |
| | Reading simple sentences. | | |
| | Telling the difference between left and right. | | |
| | Knowing what day of the week it is. | | |
| | Completing simple single-digit addition and subtraction. | | |
| Language development | Understanding the difference between reality and fantasy. | | |
| | Expressing their opinion. | | |
| | Writing descriptive paragraphs and stories. | | |
| | Asking questions to clarify information. | | |
| | Using language at a higher level to make jokes. | | |