| | |
| --- | --- |
| ✅ Features: | 30+ Learning Games |
| ✅ Improves: | Cognitive Skills |
| ✅ Approach: | Fun & Educational |
| ✅ Device Support: | All Devices |
Top 6 Popular Educational Games for 6 Year Olds
1. MentalUP Learning Games
Educational online games for 6 year olds are the most beneficial way to help children learn and have fun at the same time! Thinking games help kids spend their time on online or mobile platforms in a safe, beneficial, educational, and entertaining environment with only 20 minutes of daily mental workouts. How? MentalUP offers more than 150 learning games and daily worksheets!
MentalUP includes brain teaser puzzles, educational activities for kids, visual-verbal brain games for 6 year olds, and memory games. It offers preschool educational games as well as learning games for 7-8 year olds, learning games for 9-year-olds or older. Games are automatically chosen by the smart algorithm so that your children can play with the most suitable games for their brain potential.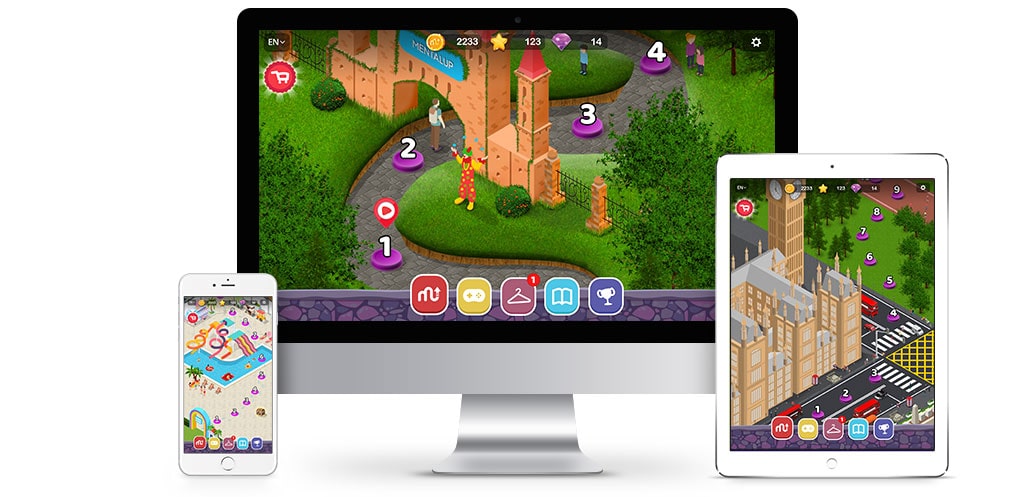 MentalUP supports the development of the following cognitive skills:
2. Magic Pyramid
The most well-known version is the one with numbers. In the same game, animals or different images can be used instead of numbers. The aim of the game is to reach the bottom line from the top without skipping any boxes by visiting each number or image only once. Using different images may attract 6 year old children's attention more.
What Are The Benefits of Magic Pyramid Game?
The skills that Magic Pyramid game develops are as follows: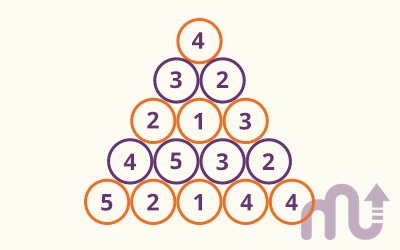 3. Eva Cube Block Game
Think about a standard cube consisting of 6 square faces. The connection points of this cube have an unusual design. One needs to identify the related edges and complete the cube very quickly. It is one of the most entertaining educational toys for kindergartners and 6 year olds but not as easy as it seems.
What Are The Benefits of Eva Cube Block Game?
Eva cube block game will help your child develop the following skills:
Visual perception
Part-whole relationship
Analysis
Designing
Following the clues
4. Soma Cube Game
This time it is a game in which you generate new models with ready cubes instead of putting the edges of a cube together. Generally, wooden cubes are used in this game. The aim of the game is to design the models given in the sample booklet. Cubes are used again to calculate the distances such as depth, height, and width.
Example: How many cubes are there between the first x cube and the last cube? How many cubes are there between the bottom cube and the top cube?
What Are The Benefits of Soma Cube Game?
Soma Cube game supports the development of the following skills:
Concentration
Analysis
Analytical thinking
Designing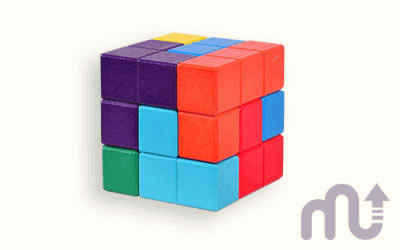 5. Maze Game
Maze Game is always a popular game. It only requires finding the right way to go from one point to another. Of course, finding the right way is never easy because it is usually complicated and confusing.
What are the Benefits of Maze Game?
Children can improve the following abilities by playing the Maze game:
Predicting different possibilities
Visual perception
Evaluation of solution methods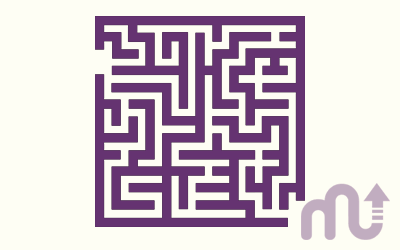 6. Trax Game
It consists of 64 identical square tiles on which sections of red and white track join adjacent edges on one side and opposite edges on the other side. The goal is to create a ring or the winning line in your own color. Of course, you have to prevent your opponent's moves and block them. It is a smart strategy game among the learning games for 6 year olds.
What are the Benefits of Trax Game?
Predicting an opponent's moves
Probability estimation
Strategic thinking ability
Best Learning Apps for 6 Year Olds
You may feel overwhelmed when you try to find the
best apps for 6 year olds
. No need to do that! We've collected the best apps for every need, so you can choose which one is right for your kids.
You can discover our top picks learning apps lists by reading our Best Educational Apps, 30 Free Educational Apps For Kids and Top 20 Learning Apps For Kids articles. If you are looking for some games with extra fun, then check out our Funny Apps For Kids suggestions too!
If your 6 year old kid is having trouble with math, you can find the most effective learning math apps in our Best Math Apps For Kids article.
Some parents think that it's hard to find learning disabilities-friendly apps for their kids, but that's not true! Check out our Apps For Learning Disabilities, Dyslexia Apps For Kids, and ADHD Apps For Kids articles. There are many suggestions that 6 year olds can take advantage of!
Board Games for 6 Year Olds
Board games for 6 year olds are an easy and effective way to combat boredom, entertain children and support their mental development. Therefore, we made a list of them for you and your children to enjoy.
1. Tangram Puzzles
Let's start off with an ancient one. Tangram puzzles are very old yet ever-popular puzzles that will force your children to think strategically, enhance their creativity and expand their attention span.
These are not the only reasons why Tangram is considered one of the best board games for 6 year olds. The traditional tangram puzzle consists of 7 tangram pieces which together form a square. However, with these 7 pieces, you can form tens of different shapes other than a square. Cool right?
Don't forget to check out our DIY tangram puzzle and tens of printable tangram guides. Better yet, play our online tangram and see how long it will take you and your child to complete the puzzle! You can find hundreds of levels of Tangram by downloading MentalUP, too!
2. Scrabble Junior
Scrabble Junior can be your essential board game for family nights as it is one of the best family board games for 6 year olds!
It's not only very fun and exciting to play, but it also helps greatly in enhancing your children's vocabulary, attention, and strategic thinking skills.
The game is quite simple. You place the letters on the board to form a word and earn points according to the complexity of the formed word.
You can easily find a Scrabble set from your local stores. It has a lot of versions, so make sure to view all your options and pick the one that best fits your child's needs.
💡 Also, don't forget that when your children are bored with these kinds of board games, you can always use the best alphabet apps for kids to boost their vocabulary skills by helping them entertain at the same time.
Price: $16.99
3. Race to Infinity
Here is a great board game to improve 6-year-old kids' math, strategic thinking, decision making, and spatial skills!
You can play Race to Infinity with 2-4 players. Develop the best strategy to get the Infinity symbol, and eliminate your opponents! This game includes 32 luck cards, 80 credit tokens, and 2 12-sided dice.
You can use them to set limitless strategies, so your kids can play this game over and over again!
Price: $31.99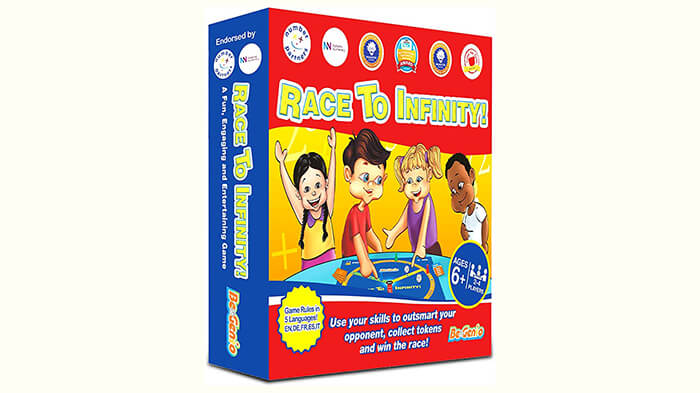 4. SPY Eagle Eye Find-It Game
Attention and concentration skills are essential for human life. You can improve your kids' skills with the SPY Eagle Eye Find-It Game!
Each card and board have only one matching pair, so you must be extra careful to find this. The box includes 30 double-sided cards, 4 double-sided game boards, and a bell, so it means a lot of fun for unlimited hours!
Price: $17.99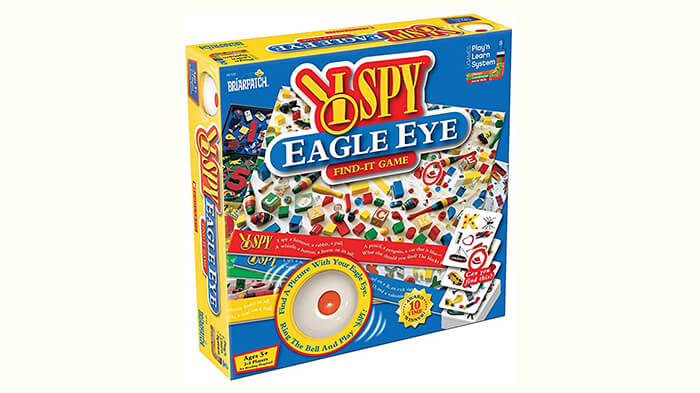 5. Matching Letter
If you are looking for a board game to develop your kids' memory, word recognition, strategic thinking, and word building skills, you are about to meet the best one!
The Matching Letter's box comes with 1 tray, 12 letter cubes, 30 picture cards (60 words with 3 and 4 letter words). It aims to strengthen the parent & kid bond while having so much fun! All your kid needs to do is recognize the names of the images, and find the correct letters.
Price: $14.99
6. Sum Swamp
Who would enjoy a good math challenge? If you think your kid would love that, here is one of the best math learning games for 6 year olds; Sum Swamp!
To win, you should be an expert of subtraction and addition operations! This game aims to improve math, counting, critical thinking, and problem-solving skills at the same time!
Price: $19.99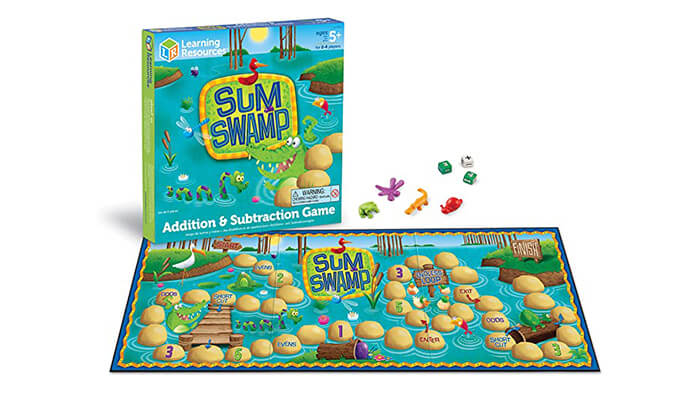 7. Taboo
It's time to make use of all that enhanced vocabulary skills! One of the best learning board games for 6 year olds is hands down Taboo. It not only encourages children to think strategically and outside the box, but it also helps them improve their creativity and social skills.
The object of the game is to describe to your teammate the word on the top of the card without using the "taboo" words. It helps children boost their vocabulary and improve their logical thinking skills. Moreover, it is one of the favorite ice breaker games for kids because they can play with their friends and interact with each other.
8. Kerplunk
Although it may be hard to find board games for 6 year old boys because they get bored very easily, this game will keep them on their toes.
The aim of the game is to remove the sticks from the holes in the tube without dropping any of the marbles. The player that drops the biggest amount of marbles is defeated.
9. Dominoes
Domino is one of the worldwide known board games for kids 6 years old, and it is widely enjoyed by adults too. So, when you need fun and improving games to play with kindergartners, you can use this game.
All you have to do is arrange the dominoes so they will trigger each other as they fall. After placing the dominoes, touch the starting domino piece to trigger the fall. You can get creative and form different shapes and patterns.
The main subject is to place the domino pieces correctly so that the pattern will continue. To be able to form that amount of synchronization requires improved strategic thinking and attention skills. In this respect, Dominoes are a very useful activity for your children.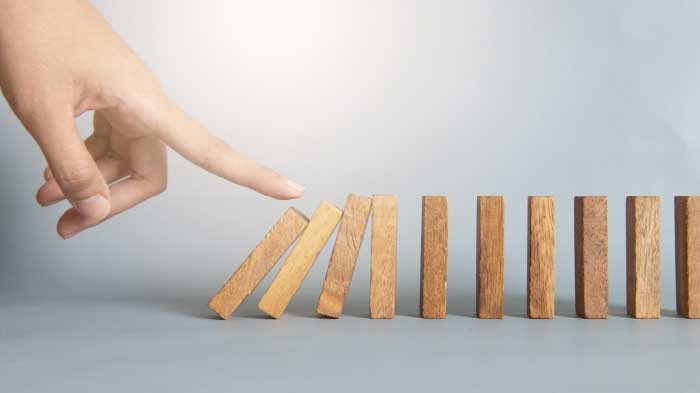 Home Activities for 6 Year Olds
As children develop many skills at this age, there is a great range of activities for 6 year olds at home in order to support their improvement. For parents who seek indoor activities for 6 year olds, we compiled the best activities for 6 year olds:
Homeschool Activities for 6 Year Olds: MentalUP
MentalUP Educational Games offers more than 150 games options especially designed by academicians and pedagogues, and it has the best games for 6 year olds online.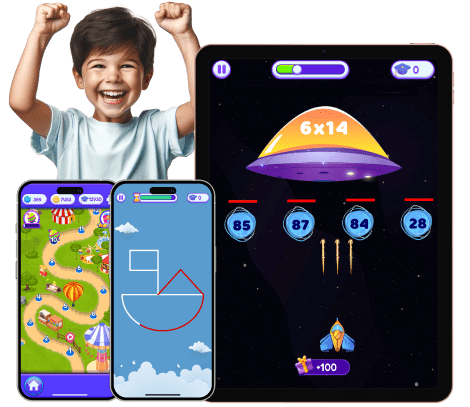 The app primarily measures the skills of the children and determines the skills that need to be developed, and then supports the children with 15 minutes of personalized fun educational games
By using MentalUP Educational Games, you can support your child to develop well in many areas from mathematics to visual intelligence, focus to attention, motor skills, and verbal intelligence!
Also, don't forget there are popular activities that are suitable for younger children, such as learning games for toddlers in the MentalUP brain training app.
150+ learning games are great, but MentalUP also thinks of the physical strength of kids too! 🤸
With 240+ fitness games and indoor activities for kids, 6 year olds enjoy developing both their minds and bodies at the same time. 👟🙌
With the award-winning app MentalUP, kids can maximize all their skills and experience real improvement every single day! 🧠
Fine Motor Skills Activities for 6 Year Olds: Jigsaw Puzzle
Jigsaw puzzles are great activities for 6 year olds, especially for their brain development. Regardless of age, both parents and kids can enjoy puzzles.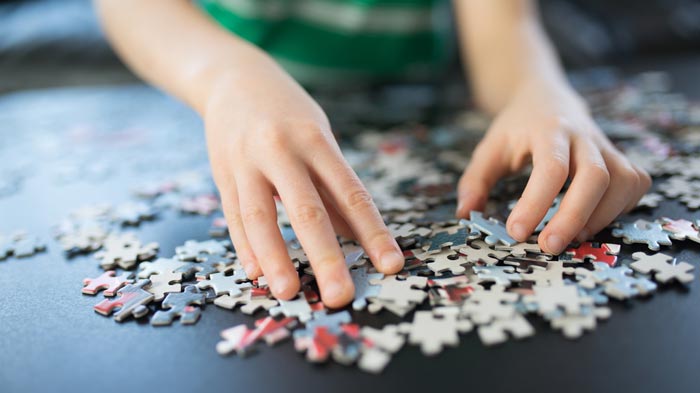 Set a table at home and drop the puzzle pieces on that table. Let everyone work on the puzzle anytime they want. You can also make it a family activity sometimes.
According to the studies, instead of improving fine motor skills, puzzles also support the development of visual intelligence, collaboration, and social skills.
Craft Activities for 6 Year Olds: Collages
One of the most fun activities for 6 year olds is making a collage. Take out old magazines, newspapers, watercolor sets, brushes, pencils, adhesives, paints, whatever you can find because creativity has no limits when making a collage.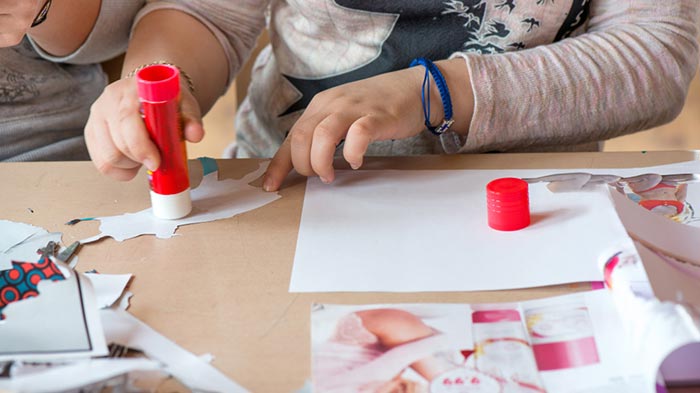 This activity, which will burst their visual intelligence and color matching skills, is also one of the greatest fine motor skill activities for 5-6 year olds.
Learning Activities for 6 Year Olds: Make a Map
With maps, you can visualize outdoor activities for 6 year olds indoors.
Make your child dream of the streets of your neighborhood, where they always play, and together make a map of your neighborhood. Turning from the corner of the park where you ride the swings, his best friend still lives in the second apartment on the left! The tree he always climbs on his way back from school is right across the bus stop there.
You can choose this great map game as one of the greatest learning activities for 6 year olds to help your kids improve their sense of space direction and also support their visual intelligence by making them imagine their region.
Printable Activities for 6 Year Olds: Maze
If you're looking for free games for 6 year olds, these MentalUP printable worksheets will save the day!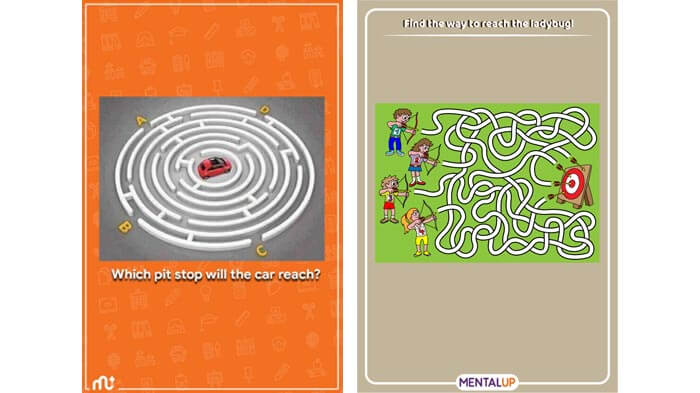 Printables are the best and easiest resources to find among after school activities for 6 year olds. You can choose the most suitable one among the specially designed and fun printable worksheets of MentalUP according to your children's developmental needs.
Most parents are especially interested in maze printables because maze printables improve children's logic and logical thinking abilities. This plays a major role in the increase of learning capacities.
Development Checklist 6 Year Olds
Answer "Yes" or "No" according to your child's performance to the development areas in the checklist below.
If two or more of the answers you give for each section about your child are "No", consider talking to a specialist.
Does your child have difficulty with:
| | Skills | Yes | No |
| --- | --- | --- | --- |
| Physical development. | Safely performing a forward roll. | | |
| | Walking on a balance beam. | | |
| | Catching a small ball using hands only. | | |
| | Running smoothly with arms opposing legs and a narrow base for support. | | |
| | Running around obstacles while maintaining balance. | | |
| | Jumping over an object and landing with both feet together. | | |
| Social development | Enjoying play with other children of their own sex. | | |
| | Playing with small groups and making up their own games with rules. | | |
| | Engaging in play which includes themes never personally experienced. | | |
| | Playing co-operative games but not usually coping with losing. | | |
| Brain development | Enjoying the challenges of games and puzzles. | | |
| | Beginning to understand concepts of the life cycle. | | |
| | Beginning to understand numerical concepts. | | |
| | Displaying greater awareness of the surroundings outside home. | | |
| Language development | Using more complex sentences. | | |
| | Using pronouns his, hers, theirs. | | |
| | Writing descriptive paragraphs and stories. | | |
| | Using more complex sentences. | | |
| | Classifying objects according to more specific traits. | | |
| | Talking about past and future events. | | |
Not only mental development games but also all kinds of games play an important role in the children's mental and physical development. The materials that are used to play with during games are called toys.
Nowadays, some technological devices are also considered as toys. For example, although adults use computers and tablets for their jobs, for children, they are not more than just a toy.
Children play with toys with or without rules. This helps children to improve their imagination. Games are like an experiment or rehearsals for children. Therefore, games are one of the best ways of learning for children.
Experts recommend parents introduce cognitive brain games to their 6 year olds in order to increase the success of their children. Of course, this is not just for children at the age of 6. Because every age requires different mental skills, the choice of toys also varies accordingly. For example, you can check our educational toys for 8-9 year olds suggestions too.
For example, MentalUP learning games automatically detect your child's intelligence potential and start the games with the most appropriate exercise. It supports the development of intellectual skills with exercises such as telling time games by getting harder gradually and protects your kids from technology addiction.
If you doubt that your kids spend more time on screen than usual, you can always do a screen addiction test to understand whether they are addicted or not.