Visual memory tests measure a person's ability to hold visual images and spatial perceptions in their mind. First, let's challenge our visual memory with fun games below and then start to develop our skills.
The Most Effective Visual Memory Tests
We've shared a wrap-up below about the most preferred visual memory tests you can use to understand your abilities better. Don't forget the first step in the path of improving is self-awareness.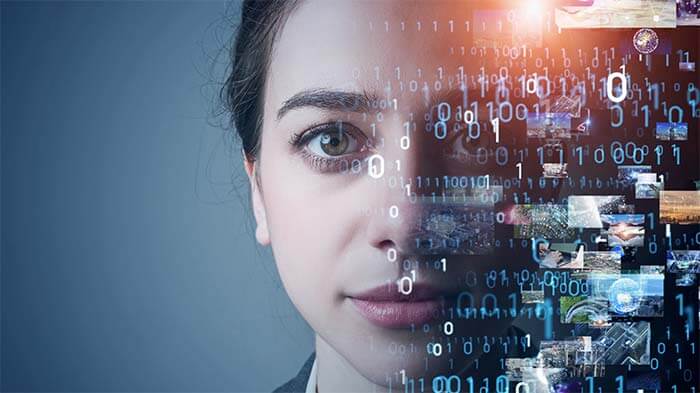 1. MentalUP's Visual Memory Test
Developed by academics and medical specialists, MentalUP is a brain puzzle and learning app that supports brain training and mental development.
There are many visual-spatial working memory exercises available on the app, which its users can complete to see their final scores and how they rank versus their peer group.
MentalUP Memory Games was created for both adults and children, so you and your child can both take the spatial memory tests and see your scores!
Moreover, MentalUP offers you hundreds of brain-boosting games that you can use to empower your visual memory after you finish the test. Keep in mind that it is an expansive source that can be evaluated for different purposes.
2. The Benton Visual Retention Test
The Benton Visual Retention Test (BVRT) measures visual perception and visual memory. It's most commonly used to identify learning disorders and can be administered to children over 8 years of age.
All test results must be evaluated by psychology experts. The Benton Visual Retention Test is also among the most effective methods to determine learning disabilities. If you have a question in your mind about it, you can provide this test to your kids or yourself.
It is important to remind that visual memory tests such as The Benton Visual Retention Test aren't suitable for diagnosing diseases or difficulties. You need to consult your medical doctor to have the correct medical results.
3. The Benton Facial Recognition Test
The Benton Facial Recognition Test (BFRT) is a commercially available test used by neurologists and neuropsychologists to assess face recognition abilities. It's often used for clinical and research purposes.
The Benton Facial Recognition Test measures people's discrimination and matches the photographs. It is useful to determine kids' or adults' visual or short-term memory effectively.
You can do its online version to test your or your children's skills easily unless you need an expert opinion for a disability. Let's analyze our memory skills and boost them on short notice.
4. The Wechsler Memory Scale
The Wechsler Memory Scale is a group of nine sub-tests that measures different memory functions, including visual, auditory, and delayed memory.
The sub-tests related to visual memory are visual reproduction and spatial memory tests, which examines the ability to retain and reproduce visual information.
On the other hand, The Wechsler Memory Scale Test online is generally used to analyze problematic memory functions such as dementia or determine developmental problems. It is very effective among different clinical groups.
MentalUP isn't just a spatial memory test. It is a learning app that features short, timed exercises that sharpen individuals' visual memory and attention skills with fun memory matching games and much more! 👌
MentalUP offers you an engaging and enjoyable gaming experience at the same time. Together with our daily exercise plan, MentalUP ensures that users come back day after day to learn incrementally, and sustainably over time! 🎉
Best 5 Tips to Develop Visual Memory
Spatial memory test can help you to learn more about your visual memory. But you also need to boost it with specially designed activities and exercises. Let's check our five best tips and understand how you can do it by having fun at the same time.
1. Educational Activities
Educational activities are quite effective ways to improve your children's visual memory. You can use mental exercises for different age groups from kindergartners to teens.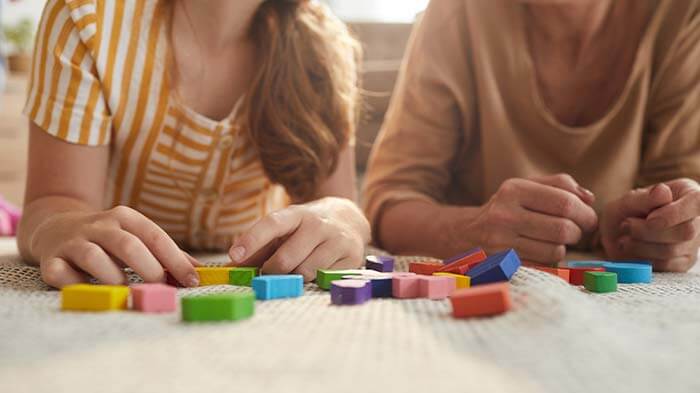 Keep in mind that these kinds of games are suitable not only for developing visual memory but also for boosting the attention, logic, concentration, and focus abilities of your kids.
For example, when you need a proper visual memory exercise for your children, you can try to provide them with learning games for 7-8-year-olds or learning games for teenagers according to their age and level.
2. MentalUP Brain Games
MentalUP is a multi-awarded educational app that offers hundreds of fun games and activities for both children and adults. So, it is taolired to develop visual memory.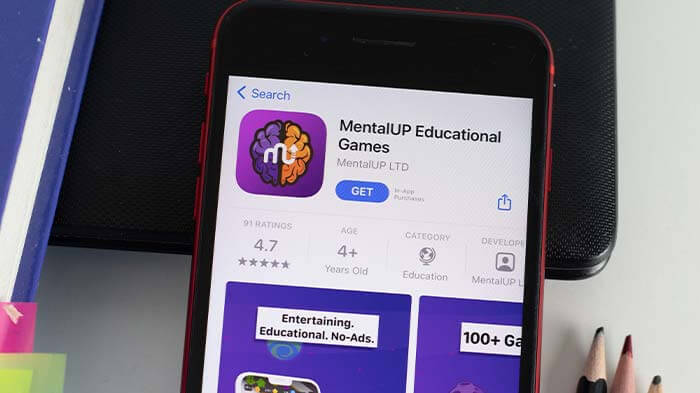 If you need an entertaining approach to improve your visual memory, MentalUP will be the easiest way. Because it has a policy of no ads, it is a completely safe brain-training environment.
MentalUP allows you to analyze your skills, compare them with your peers and track your status with its detailed reports. You can start doing visual memory exercises daily and see the difference by yourself on short notice.
3. Card Games
Card games are one of the most popular ways to develop both our visual and photographic memory skills. They can be played by a group of people or individually.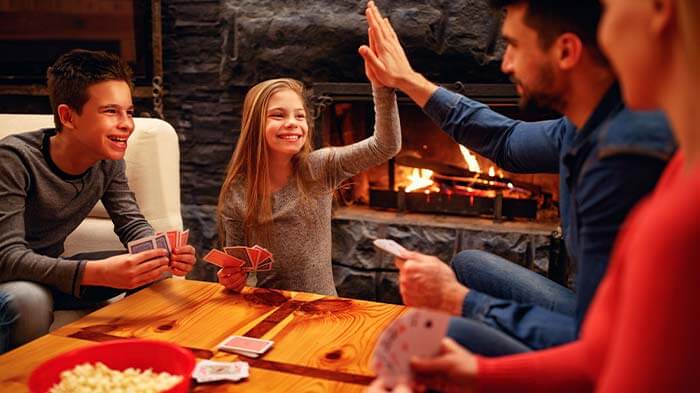 If you have a family game night, you can prefer card games to spend quality time with your family by training your brains together. Because there are lots of different card games, you can choose according to your interests.
These are also known as memory-matching games. Keep in mind that old-school card games aren't funny enough for you; you can always prefer online alternatives. The important thing you need to remember is to play them regularly to boost your abilities.
4. Memory Games
Memory games are often confused with card or memory-matching games. Actually, they are totally different from each other. Because they aren't generally played with cards.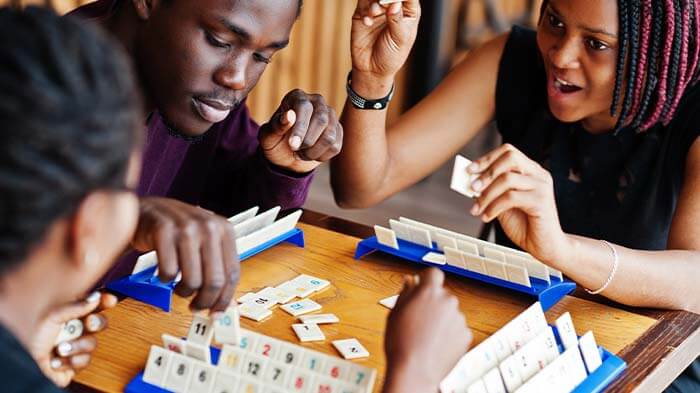 We can give the classical magic cup game as an example of these activities. If we want to put it in a different way, it can be said that they are also called concentration games. Moreover, you can use appropriate board games for this purpose.
When you are playing these kinds of games, you need to focus and be careful about what you see. In this way, memory games develop your visual memory and provide you with sharper eyes. They are suitable for all the people from different age groups.
5. Picture Study
Picture study is more like an activity for you to work on your abilities. In this visual memory exercise, the important thing is to concentrate on and do it daily if it is possible.
To make a picture study, you need different pictures according to your interests. If you want to do this with your kids, you can prefer the pictures by taking this into consideration.
After you complete the picture choosing stage, you should ask questions to the players such as the shapes, lines, colors, actions, characters, time of day, season, and a story about the pictures.
This activity can be continued as you want and it can be played with how many people you prefer. This way, you can train your brain and boost your visual memory skills effectively.
Frequently Asked Questions
What affects visual memory?
Visual memory is affected by age, mental exercises, and disorders such as ADHD, dementia, or autism. You can test your visual memory to learn more about your skills.
What is a visual working memory?
Visual working memory is a term to describe the storage and the manipulation of information that is held in the memory. It helps us to continue our daily lives in an effective way.
How can I improve my child's visual memory?
You can improve your kids' visual memory by using proper activities, games, or exercises. But don't forget to test your child's visual memory before starting the development process.
Can you train your visual memory?
You can train and develop your visual memory. It can be different for all the people according to their ages and skill levels, but you can always use suitable tools to do that.
MentalUP is an academically approved app that you can test your skills such as visual memory and boost your all mental abilities with fun games or activities. 🎮
Because it offers 150+ brain-training games and 240+ fitness exercises for different age groups, MentalUP is preferred by ten million people all around the world. 🎈
MentalUP supports children with its entertaining and boosting games, helps teachers with its specially designed learning activities, and makes parents' jobs easier with its detailed reports. ✨